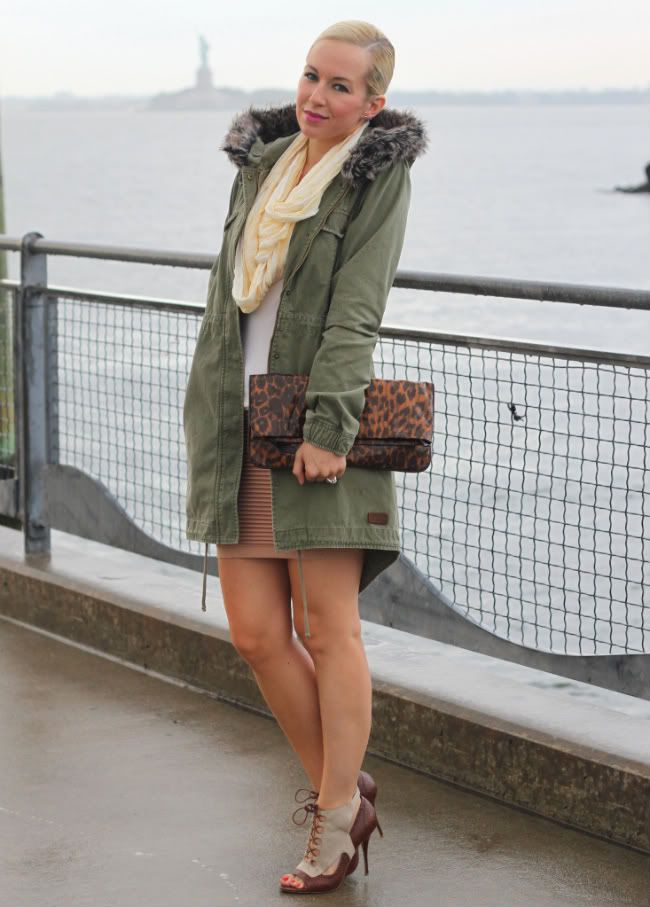 A few weeks ago I received such an exciting email in my inbox telling me that I was nominated, along with 4 others, for
Lucky Magazine's
Up-and-Comer Award presented by
Zappos.com
. I was given a gift card and had to put together a fall outfit based on my personal style. The trickiest part for me? I could not use anything from my own closet, not even sunglasses (of course I had to ask)!
I chose some of my favorite fall trends: leopard, a parka with faux fur trim, and a wrap around scarf.
**Now, on to the voting part. It would really mean the world to me if you could vote for me on their
Facebook Page
**
Also, thanks to Zappos.com for making everything such a smooth and easy experience. I was slightly worried I wouldn't have enough time to put everything together, but I got my package the day after I ordered it! Nothing I love more than great customer service and fast shipping.
PS: Even though the day was slightly dreary and foggy, love that my parka matches the lovely green lady in the background!