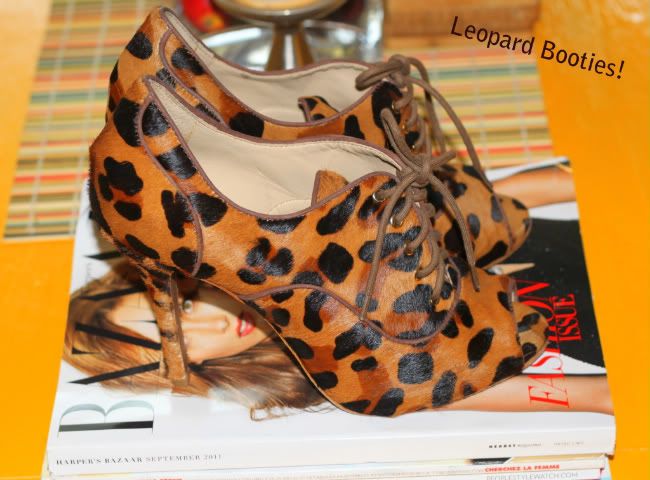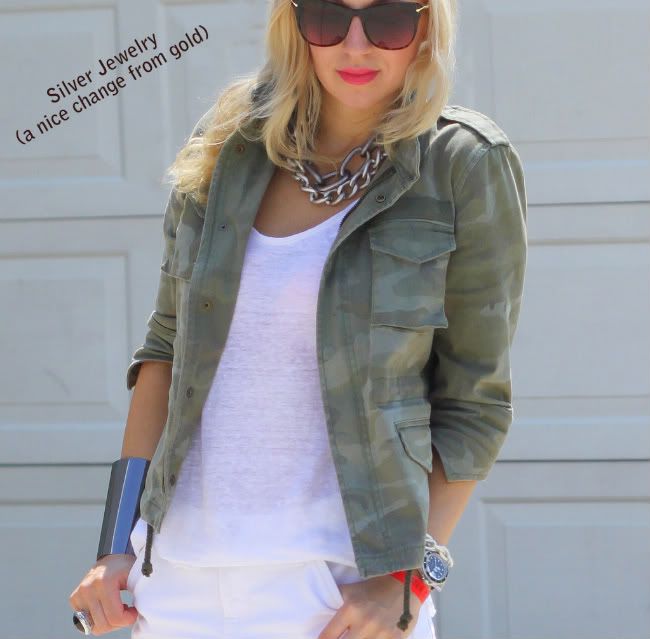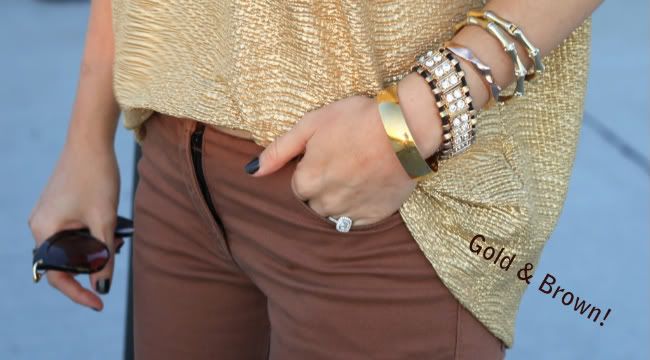 A few things I'm currently into.
1. If you follow me on Twitter, I uploaded a pic of these leopard booties a few weeks ago, but have yet to wear them on here. Post to come this Friday. I purchased them from Shopbop but found them cheaper here.
2. I normally wear gold jewelry, but lately I find myself wearing silver just as much. Wore the necklace in gold here and this is the silver version which can be found here.
3. Gold is a huge trend for fall and so many magazines are showing gold and black, which I do love. For a more daytime look, I'm also diggin' gold and brown. Shirt is a recent purchase from Zara and jeans from H&M.
Also, wanted to sincerely thank you all for voting me for the Zappos & Lucky contest and especially for your kind words. It really means so much!