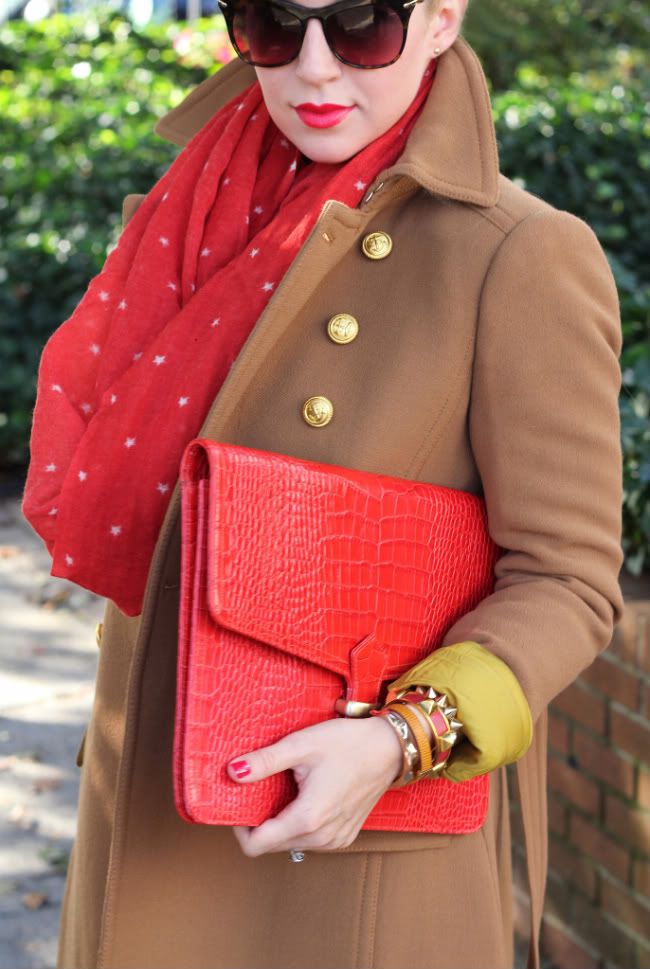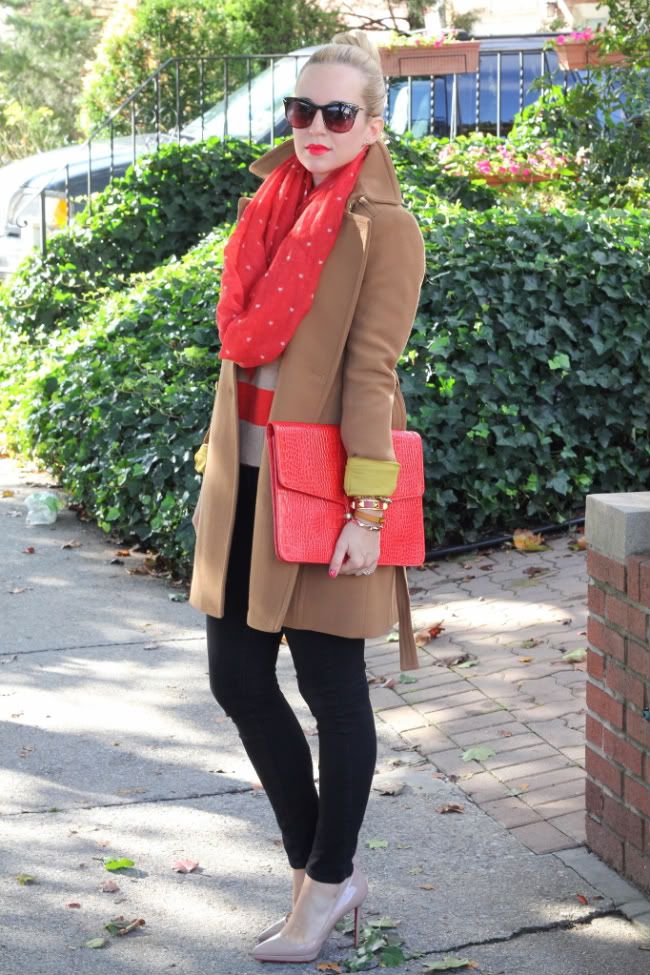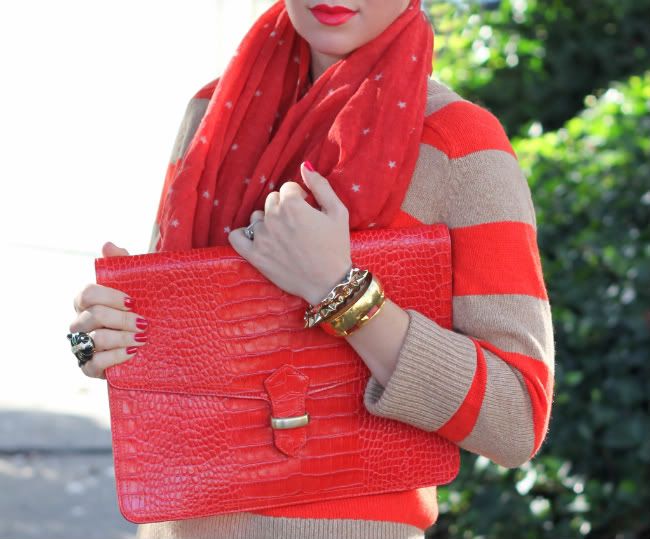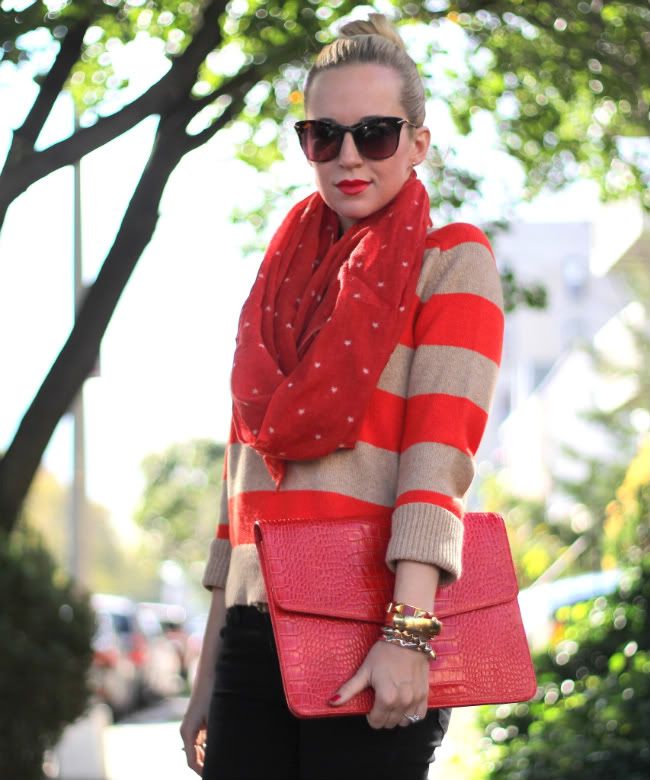 J Crew Coat, Sweater c/o Lands End, F21 Pants, Christian Louboutin Shoes, J Crew Scarf, Portfolio Clutch c/o of Camille Zarsky, Elizabeth & James Sunglasses, Bracelets: Hermes, F21, Vintage. Noir Ring, Lipstick: Revlon Love that Red. Nails: Essie Tiny Winey-ey.
Red & camel is probably one of my favorite combinations of all time (the combo previously worn here).There's just something about the two classic colors that compliment each other so well.
I also got up this coat a few weeks ago and finally got the chance to wear it. I've always wanted a camel colored coat but as a fair skinned blonde, I had a hard time finding a camel shade that complimented my skin tone. They were either too light, too dark, too warm in tone..etc. With this one, I couldn't stop thinking about it and finally took the plunge a week later. Such a classic item that I know I'll wear for years to come. (Bonus: the quality is pretty incredible & they're having 25% off right now with the code "Love Fall").