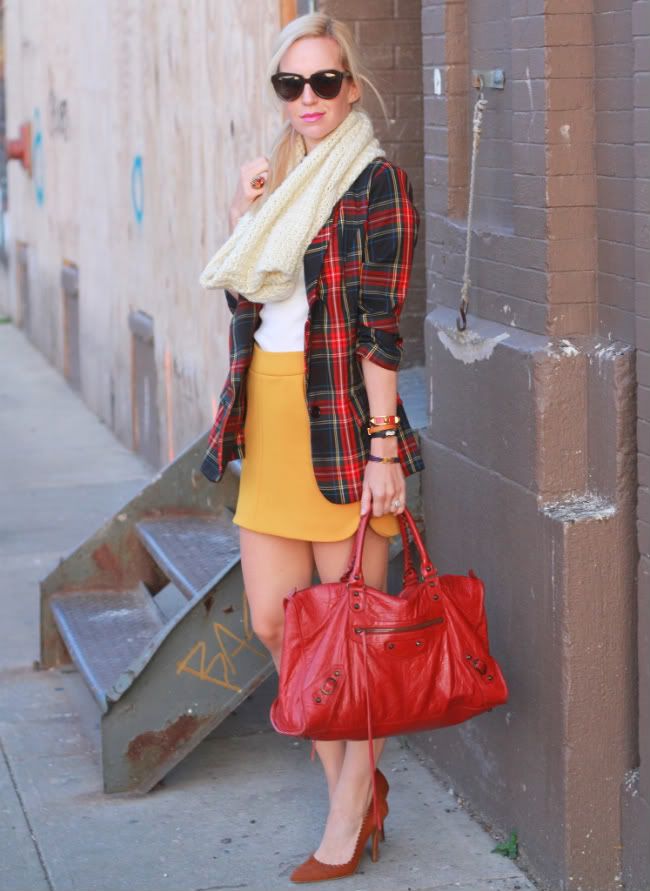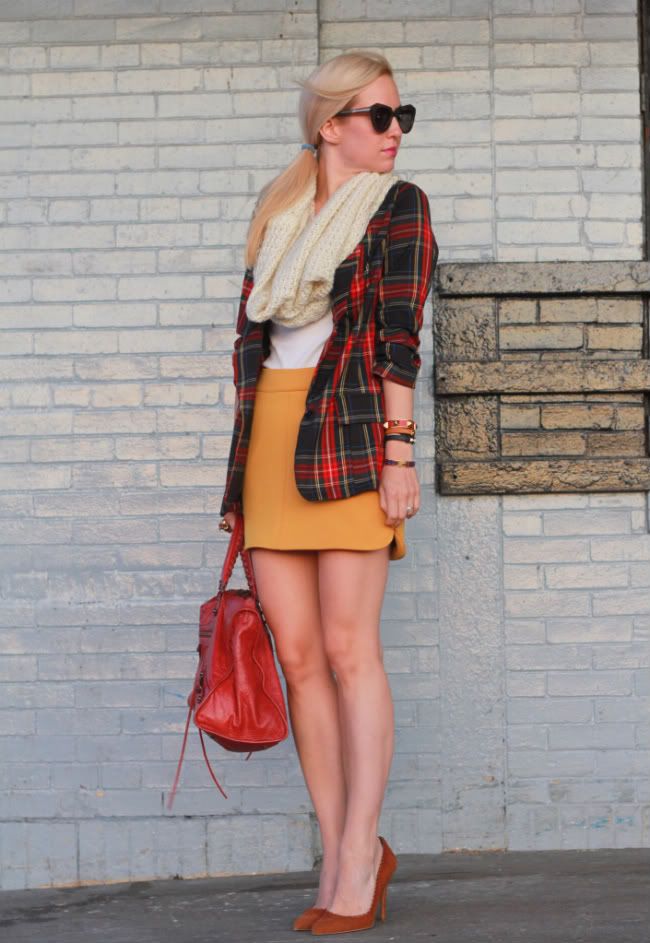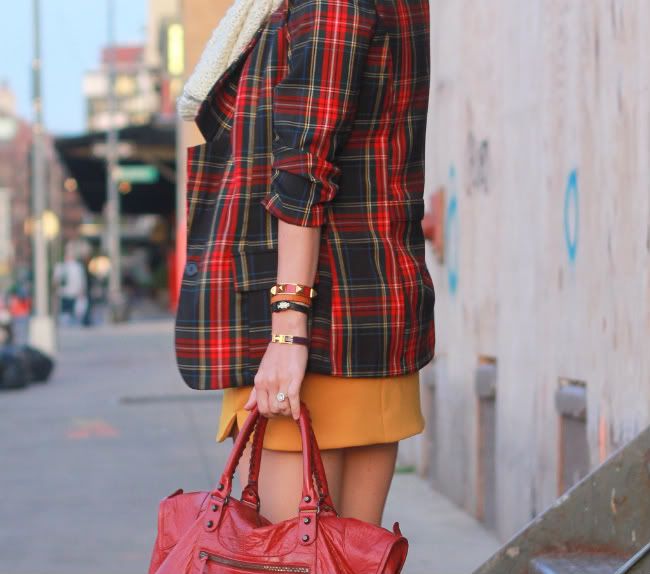 Zara Skirt, Blazer from Necessary Objects (little cheap store in Soho- very hit or miss), Balenciaga Work, Zara Shoes, Karen Walker Sunglasses. Bracelets: Hermes, Bvlgari c/o Vogue Influencer Network
A few little things I'm enjoying at the moment:
*Breezy fall evenings
*Pumpkin Bread with my morning coffee. My favorite recipe is
this one.
*Fall TV: I cannot get enough of Revenge, American Horror Story & Pan Am. Thank goodness for DVR.
*Lastly… Chunky Scarves. My collection keeps growing and growing.