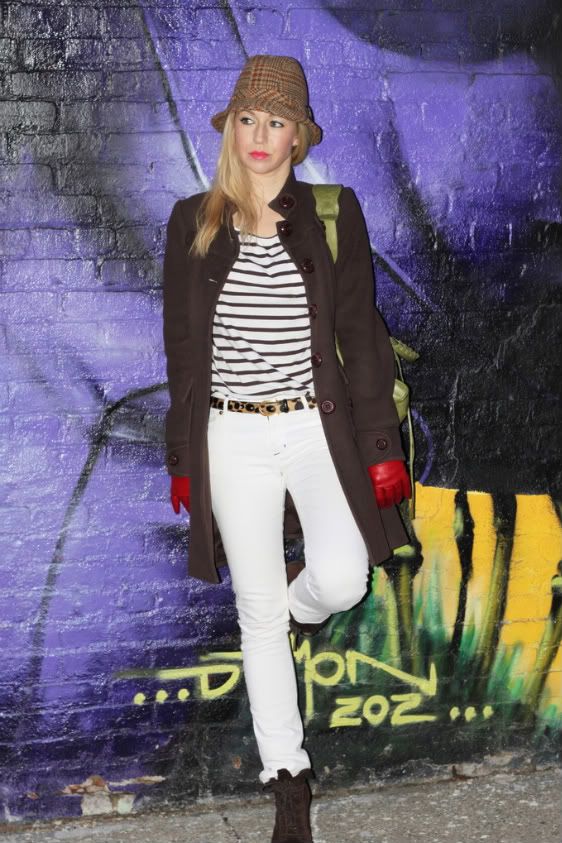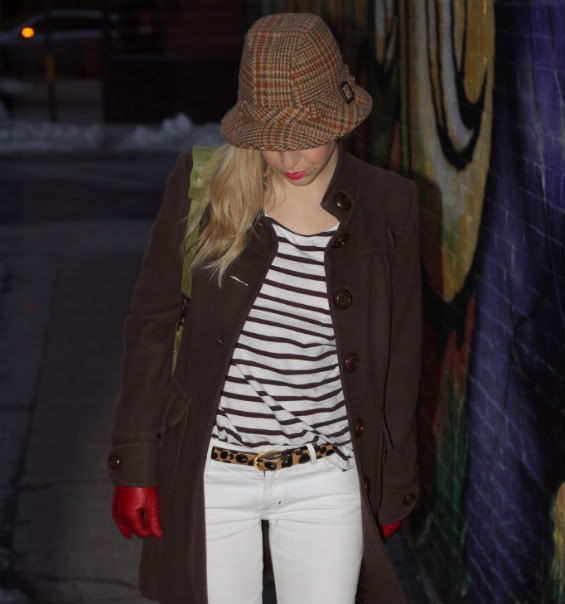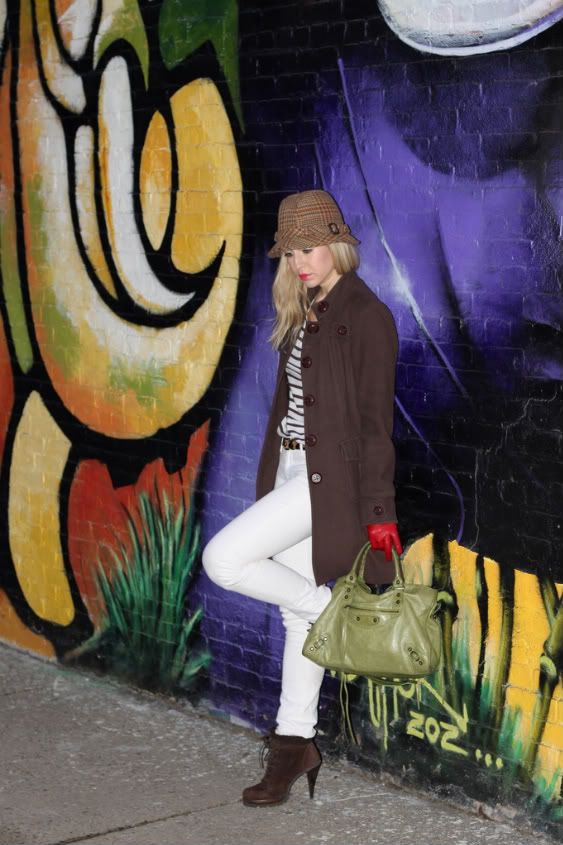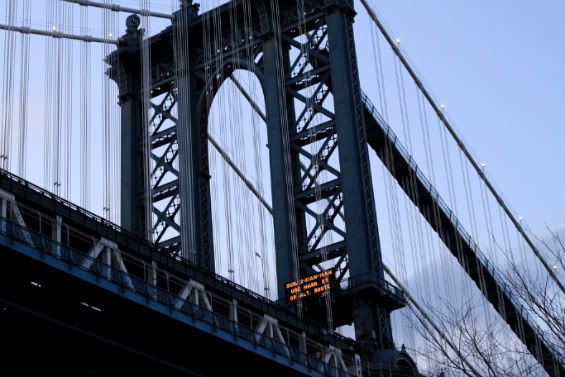 Rich & Skinny Jeans, Barney's Coat, Vintage Hat, H&M Shirt, Vintage Belt, Zara Shoes, MAC Impassioned Lipstick.
My white jeans are a staple of mine in the summer. I end up washing them 3x a week because I wear them so much (and I have a bad habit of spilling stuff on myself). I decided to screw the weather and "winterize" them. There used to be "no white before Memorial Day or After Labor Day" pants rule, but screw it. Those rules are silly anyway.
Also, the lovely Rebecca from "See You in Sweden" did a fun interview with me and put it together in the most clever way! Mood boards and all. Check it out here. Off to work I go!

Follow me on Twitter Here