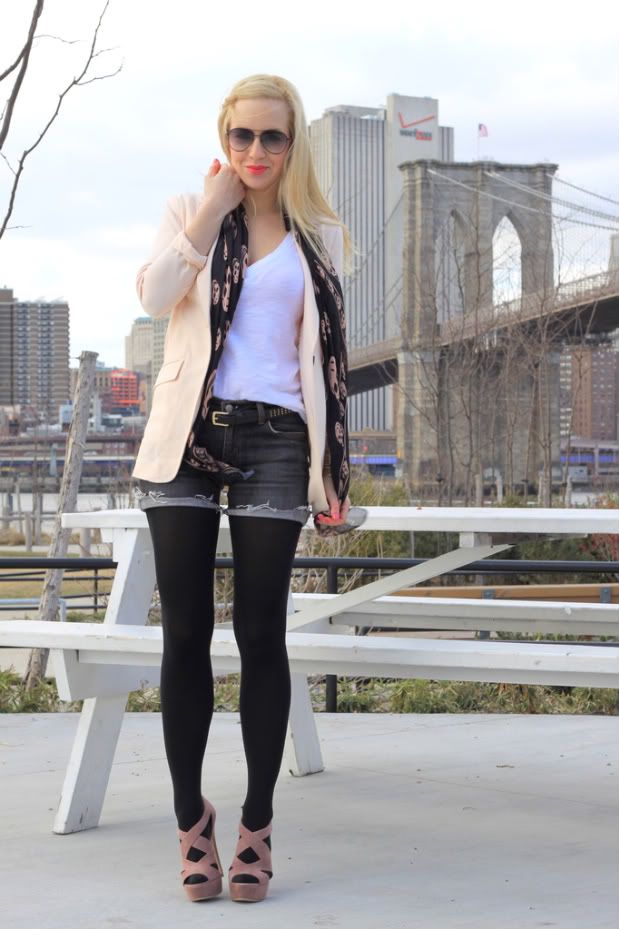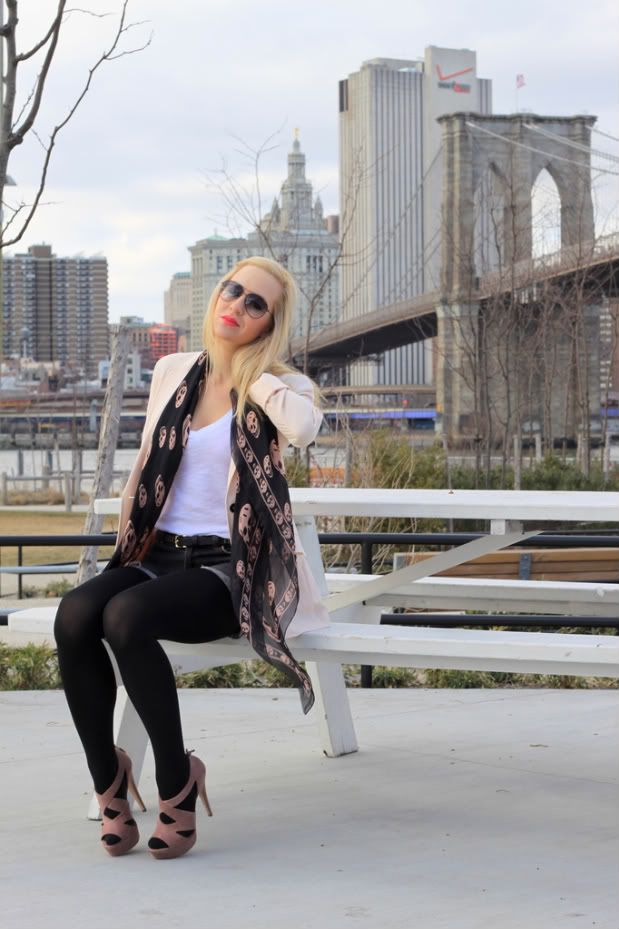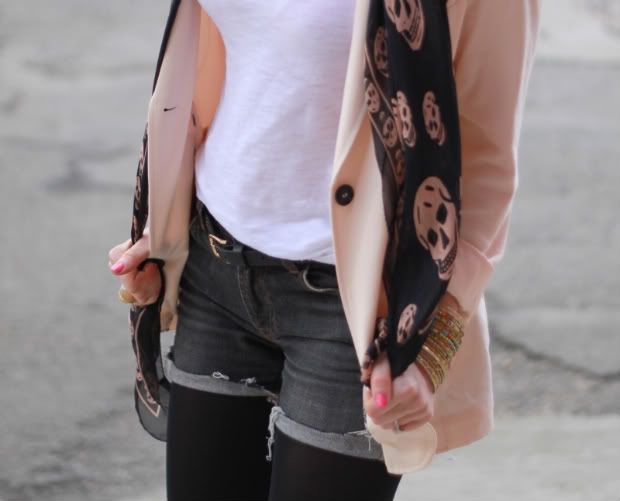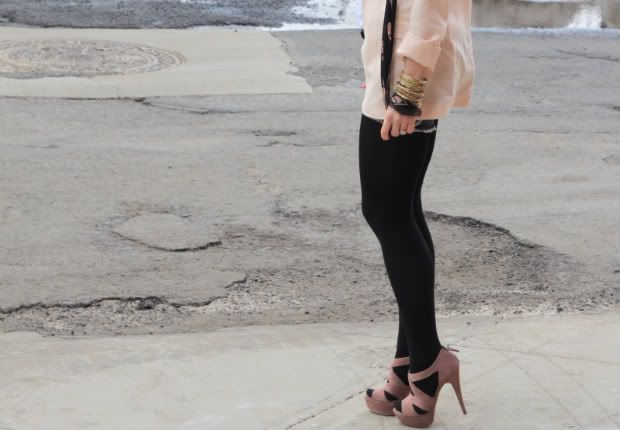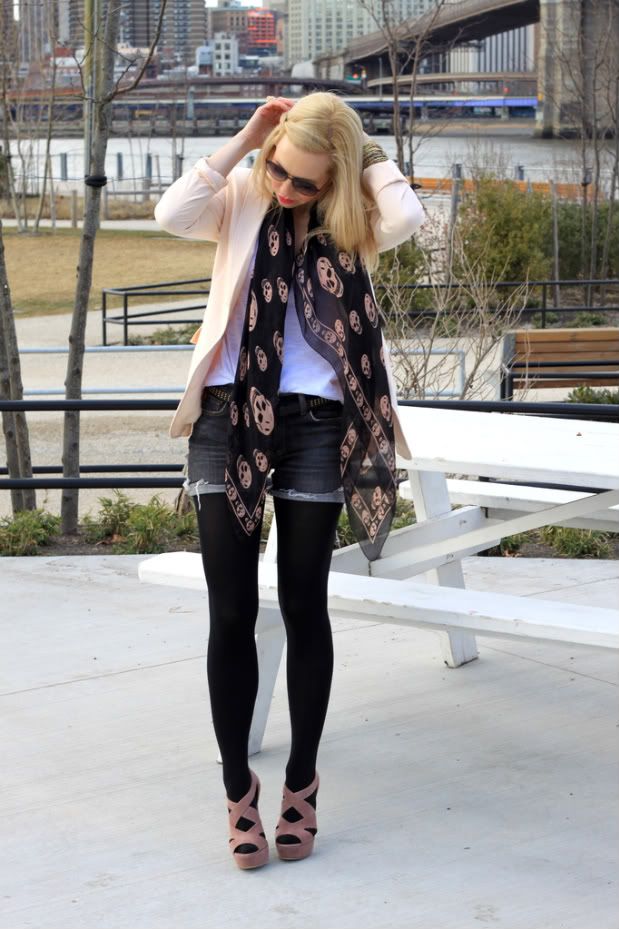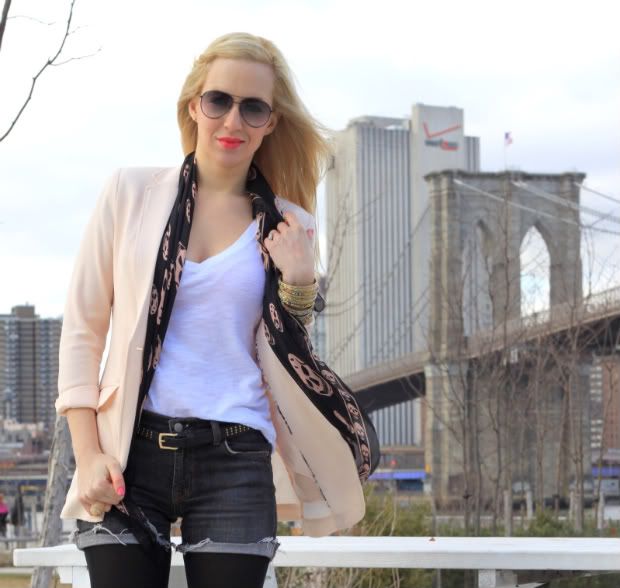 H&M Trend Blazer, DIY Seven Cut Offs, Miu Miu Shoes, A. McQueen Scarf, Zara Belt, Lipstick: MAC Impassioned.
When I was the ages between 13-16, half of my closet consisted of pink clothes. Actually, probably more than half my closet, more like 75% of my closet. I had clothes ranging in every single shade of pink from light pink to fuchsia. Needless to say, after that phase was up, I stayed away from pink for a
long
time. Especially with my blonde hair, I felt the combination was a bit…I don't know, Barbie-ish? Eventually I got past my "no pink rule" but when I wear it, I like to combine it with opposite elements. In this case, I felt my cut off denim shorts and skull scarf provided a good balance between the softness and girlishness that I often associate with the color, adding an edgy element.
Follow me on Twitter