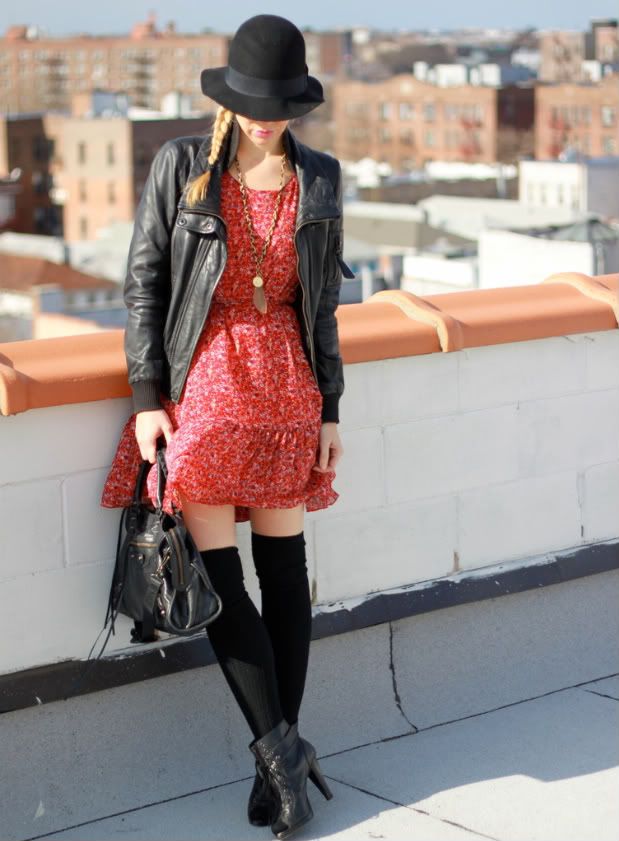 Zara Leather Jacket, H&M Dress & Hat, ASOS socks, Kelsi Dagger Shoes.
Had quite the wonderful weekend and overindulged
way
too much. Too much delicious food and wine around to have any kind of self control. I guess I'll keep telling myself "that's what happens around the holidays." I also already started some of my holiday shopping! I'm usually a last minute shopper, but I didn't want to stress myself out this year
(like I do every year)
so I'm trying to pace myself! Did anyone get anything good this weekend during the Black Friday sales? Today is Cyber Monday so I'm going to see if I could score some present deals!

Follow me on Twitter