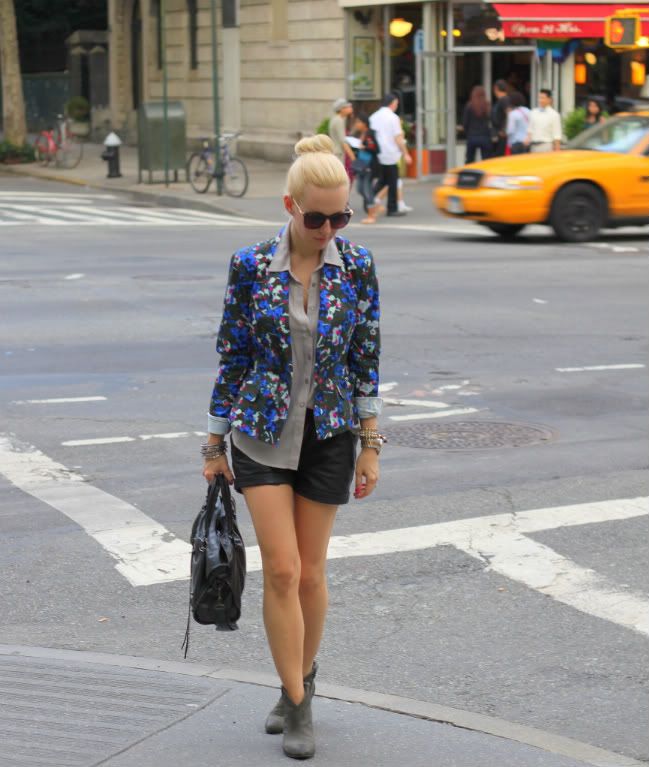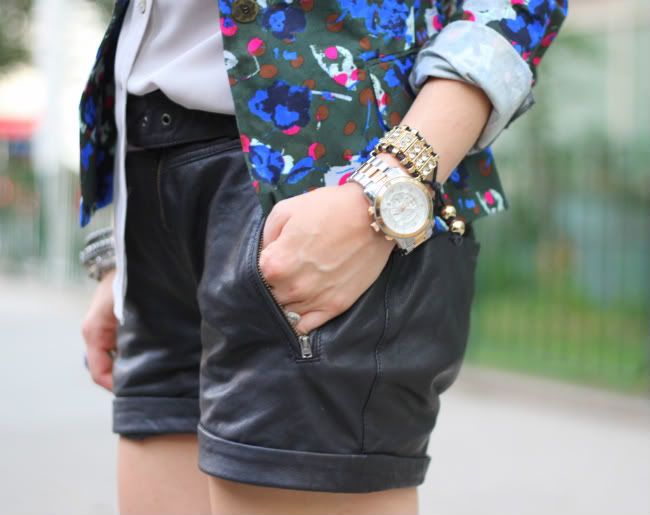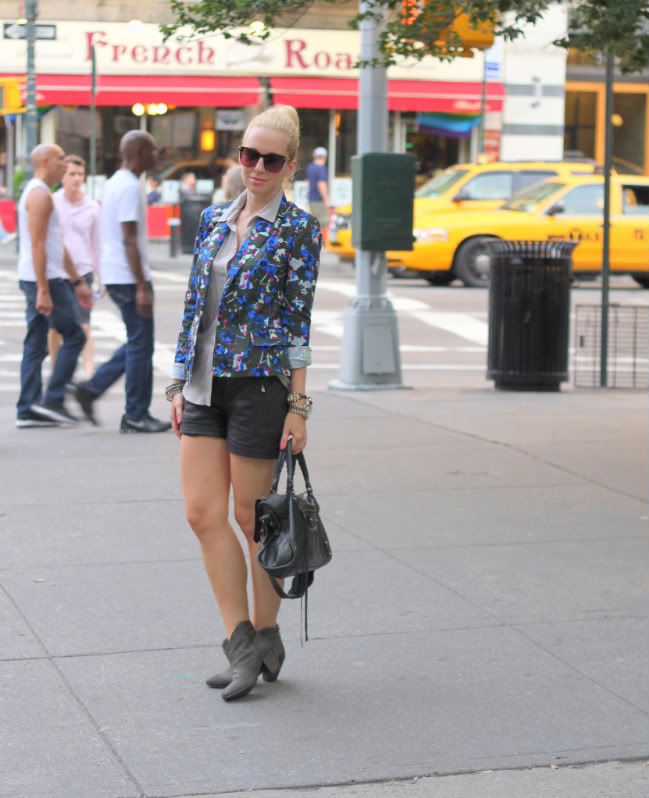 Rachel Roy Blazer, H&M Button Down, ASOS Leather Shorts, Ash Boots, Balenciaga City Bag, Elizabeth & James Sunglasses, Michael Kors Watch, F21 Bracelet.
This past Saturday, I met up with one closest friends, Sonia. We haven't seen each other in quite awhile, so it was amazing to spend the day catching up over brunch, shopping and then dinner after hours of walking around. We started off at the
Cafe Gitane
, which although is small, was so delicious! I definitely recommend if if you're around Soho and looking for a place to grab a bite (and the people watching is excellent!) And, thank you to Sonia for taking these photos! 🙂
P.S. I want to thank these Ash boots for being so incredibly comfortable. Hours and hours of walking and not even an ounce of discomfort. Gotta love that!