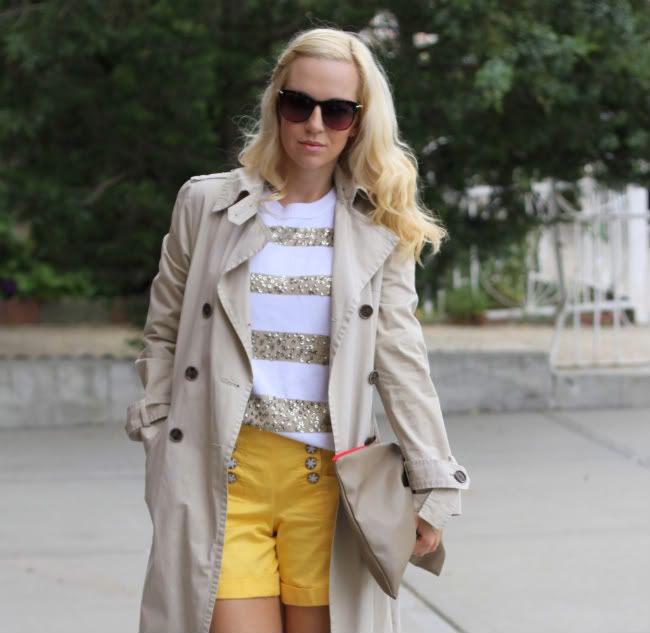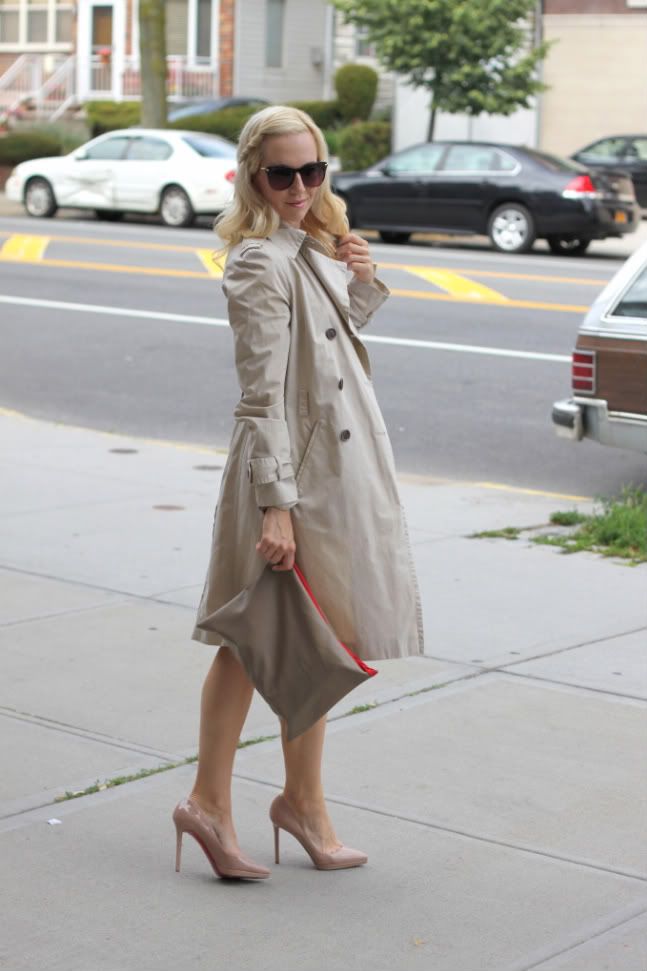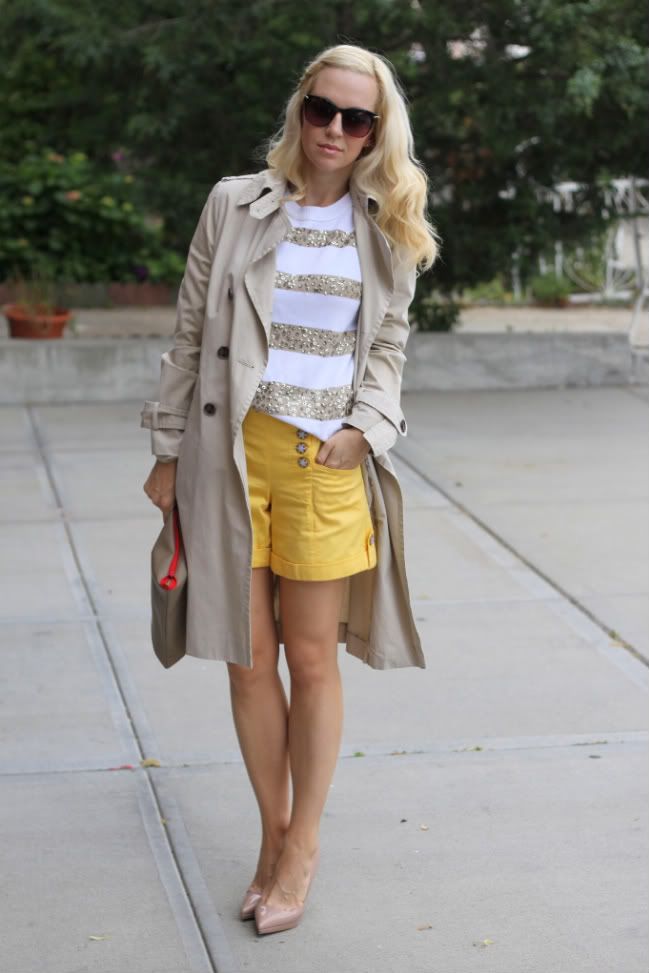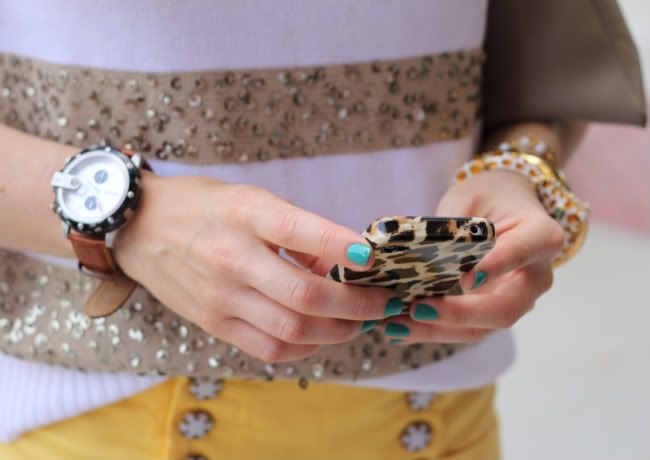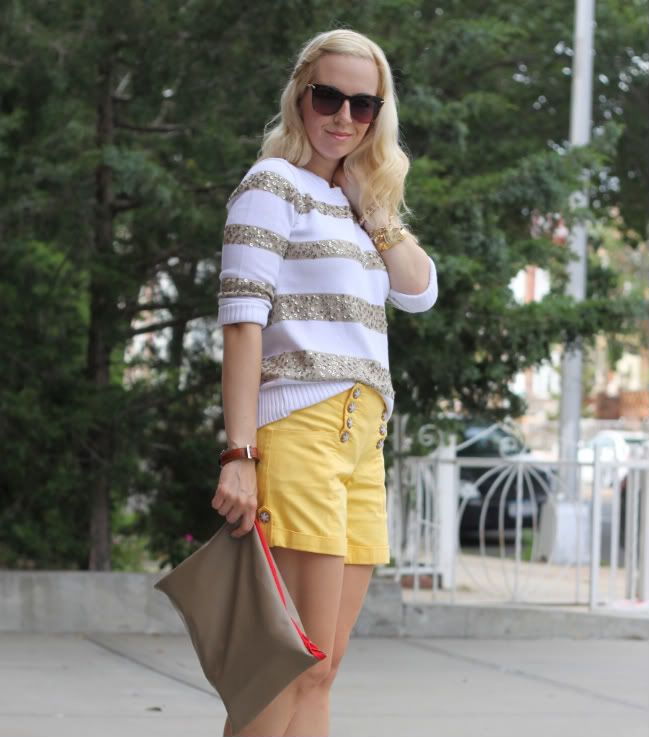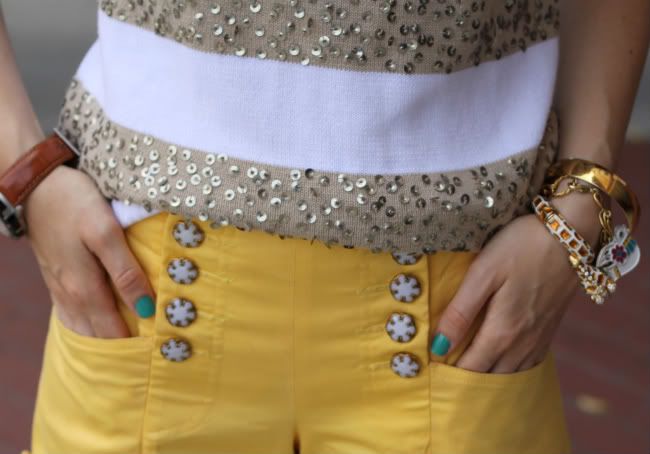 J Crew Sweater, Boifriend Shorts via Macy's, Zara Trench, Christian Louboutin Shoes, Curly in the City Clutch, Keith's D&G Watch, Elizabeth & James Sunglasses, J Crew iPhone Case, American Apparel Nail Polish.
Love the little flower buttons on these shorts. I found them in Macy's over 2 years ago and they still remain one of my favorite pairs. I've also come to realization that as much as I love skirts and dresses, I'm a sucker for shorts more than anything else.
On another note, I picked up this leopard iPhone case after Alicia tweeted about it last week. A little obsessed with it.