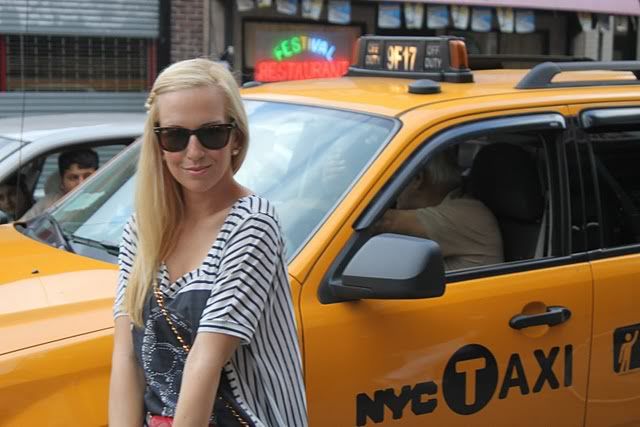 As much as I adore outfit and inspiration posts, I love when a blogger behind the blog shares some things about themselves, so I thought it would be fun to do just that! So here are some random facts:
1)My entire family is from Moscow, Russia and I'm first generation American. I do speak it fluently but it has gotten worse since I moved out a few years ago.
2)I have to eat at least a small piece of chocolate every single day. If not, I kind of freak out (lol).
3)I've lived in NYC my entire life and as much as I adore traveling and learning about other cultures, I currently cannot image being anywhere else.
4)I cannot start my day without a cup of coffee. I only drink 1-2 small cups a day, but it's a must. I'm also a slight coffee snob.
5)Keith & I are college sweethearts. And I've had people notice my ring and ask if we're engaged, which we are (have been for a few months).
6)I'm an only child but my friends are truly like my sisters.
7)When it comes to food, I am the least picky person. I will try anything once.
8)Movies I can never turn off: Mean Girls, The Departed and The Notebook
9)I love astrology and I'm a true and utter Libra.
10) My hair is naturally dark blonde but I do lighten it and prefer it that way.
If you guys have any additional questions, feel free to ask! 🙂
I'll do a post answering some of them soon!
Follow me on
Twitter