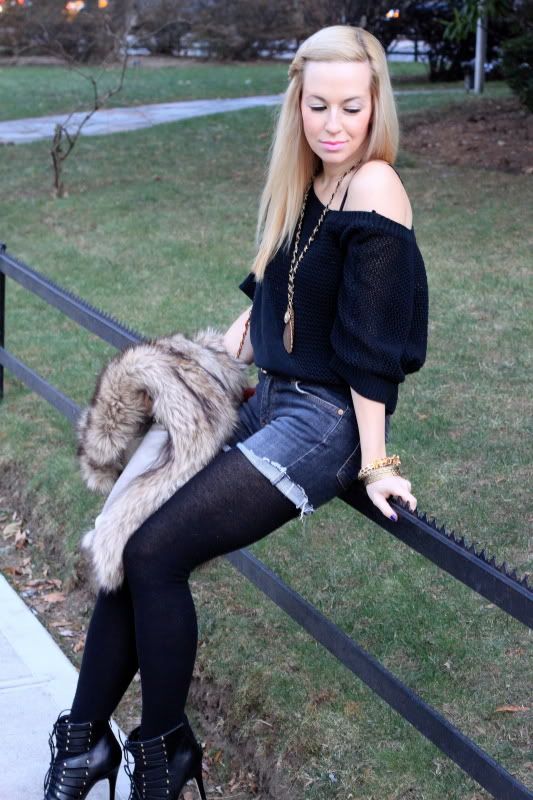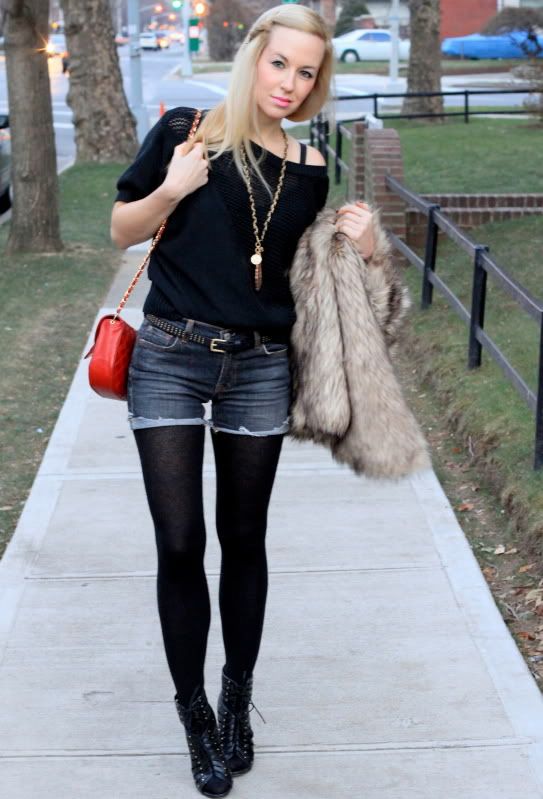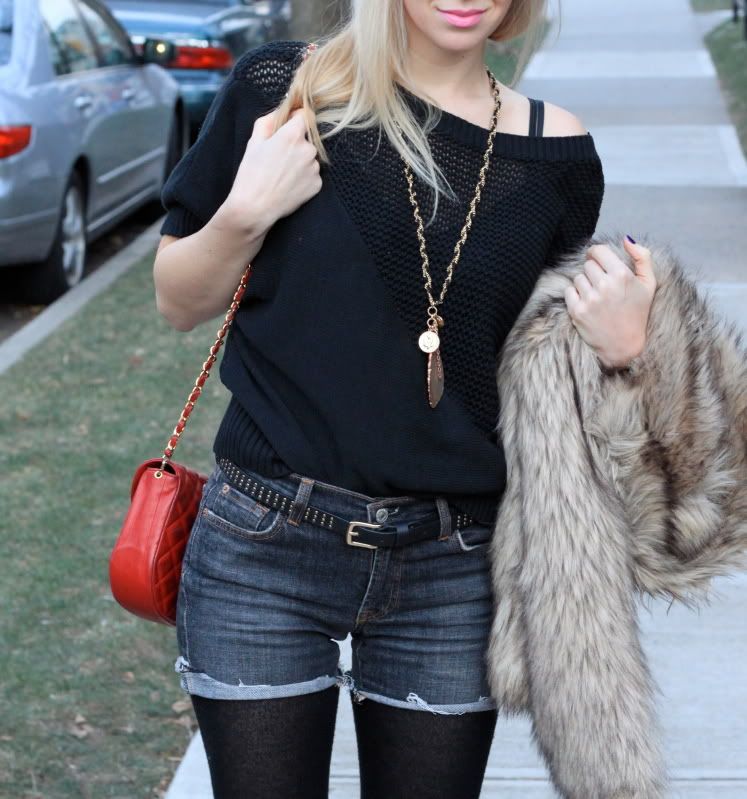 7 for all mankind cutoffs, Lord & Taylor sweater, Dolce Vita shoes, Michael Kors vest, vintage Chanel, Noir ring.
Wore this a few weeks before the weather got extremely cold!
I've been snowed in for 2 days straight and as much as I love days like this where I stay inside with Keith & the dogs watching movie after movie, cooking, eating and just relaxing, I'm starting to get a major dose of cabin fever! Definitely ready to put on some regular clothes, a bit of makeup and leave my house for reasons other than walking the dogs.
PS: I wore this nail polish combo in another post and had people ask me what it was. It's Chanel Vamp on top of Duri "Amethyst."
Follow me on Twitter