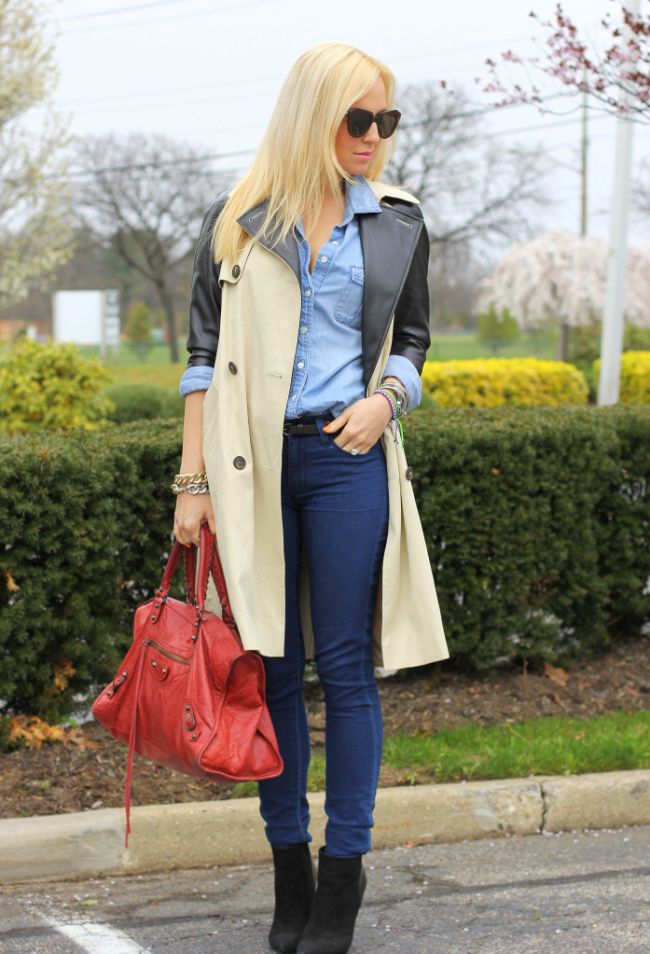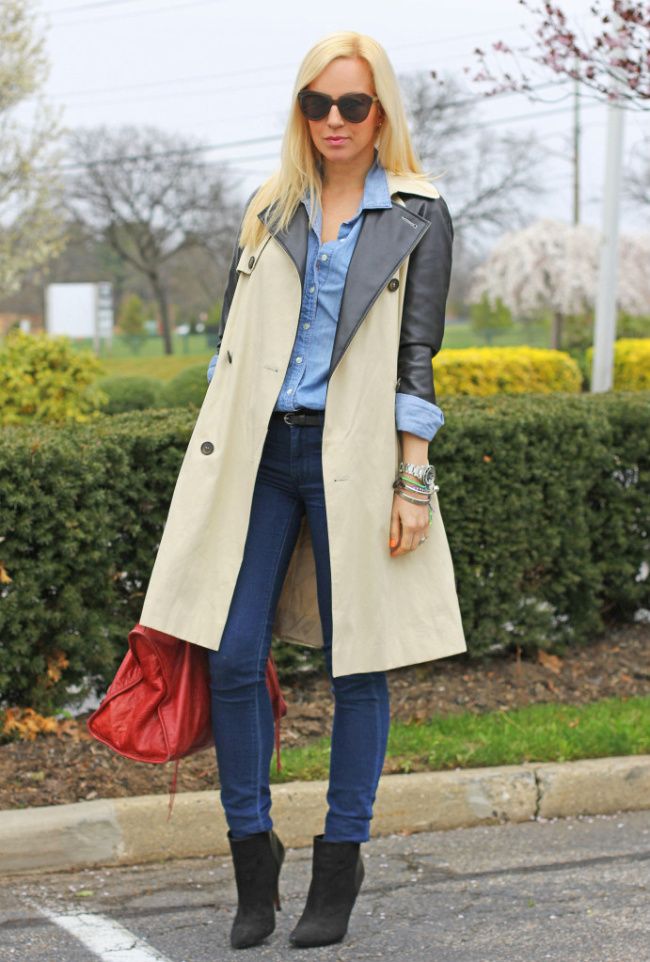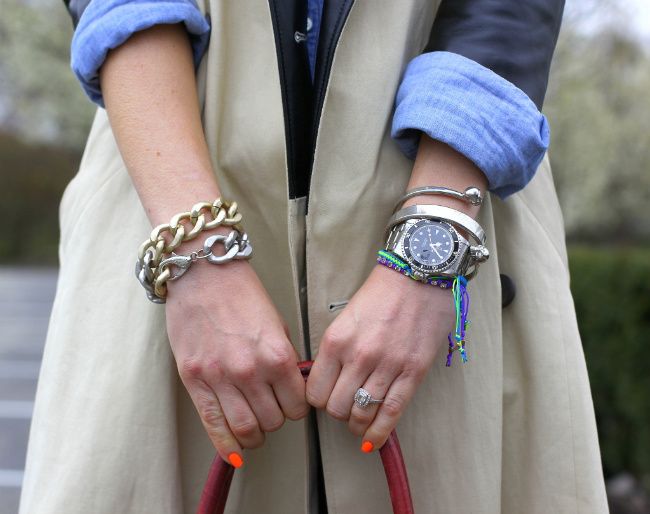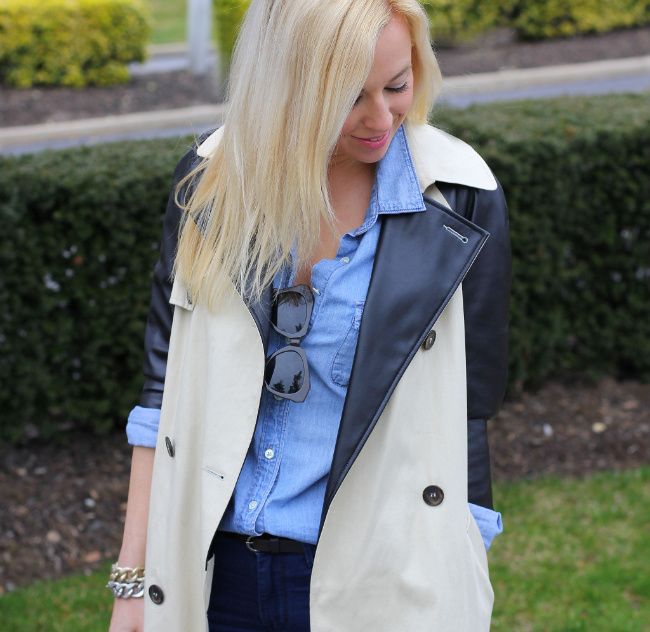 Top Shop Trench (similar concept here), Vince Jeans, Zara Boots, J Crew Chambray Shirt (similar style/color), Balenciaga Bag, Karen Walker Sunglasses, Tourneau Watch. Bracelets: McQueen, HRH Collection, LA Kahn Designs. Nails: American Apparel from the Neon Collection.
I got this Burberry-esque trench a few months ago (you might remember it from
this post
) and although I adored the style, something about the fit never felt quite right. Over Thanksgiving break, I wore it home and asked my mother, who has a background in Fashion Design and an incredible eye, what she thought the problem was. She pointed out a few things: "it's too long on you…the belt positioning is too high… and there's too much material that is overwhelming your frame." Hmmm, okay?! She generously offered to take it home and fix those little (big?) details for me. I just got it back last week and I must say, those adjustments made a world of a difference. You guys probably cannot tell from the before/after photo, but it
feels
so different on. Unfortunately for me, I didn't inherit that sewing/tailoring gene, but so grateful that at least she did. You often hear people talk about the importance of fit & good tailoring, well I could not agree more. Thanks, mom!