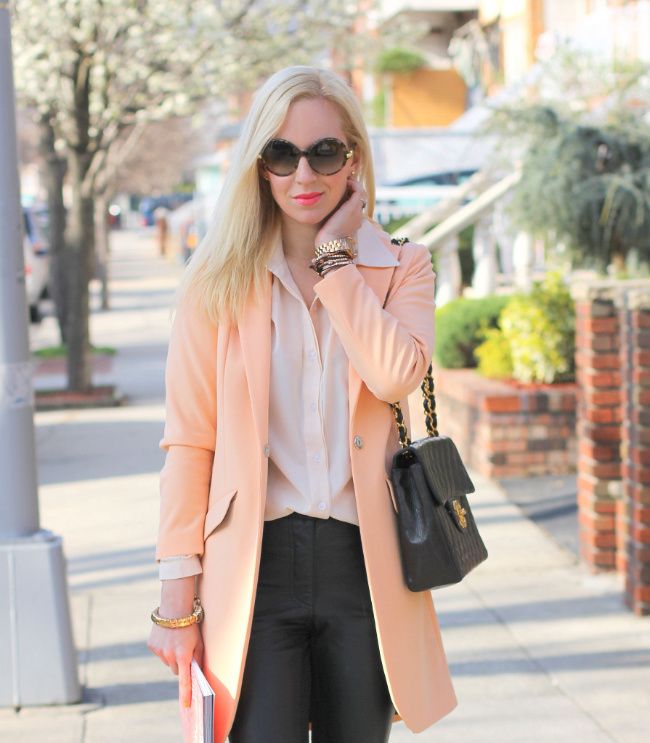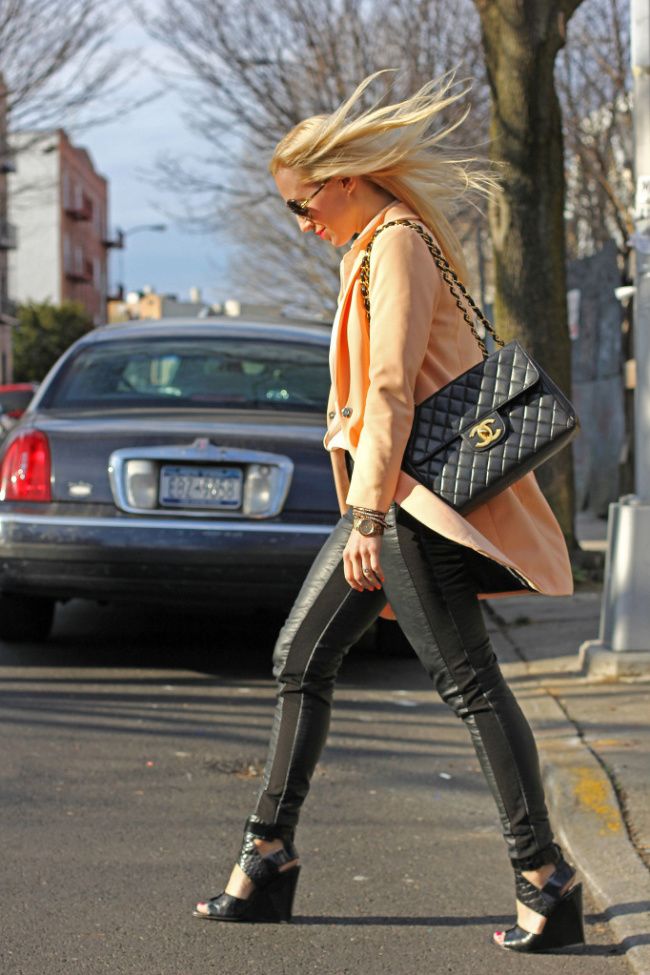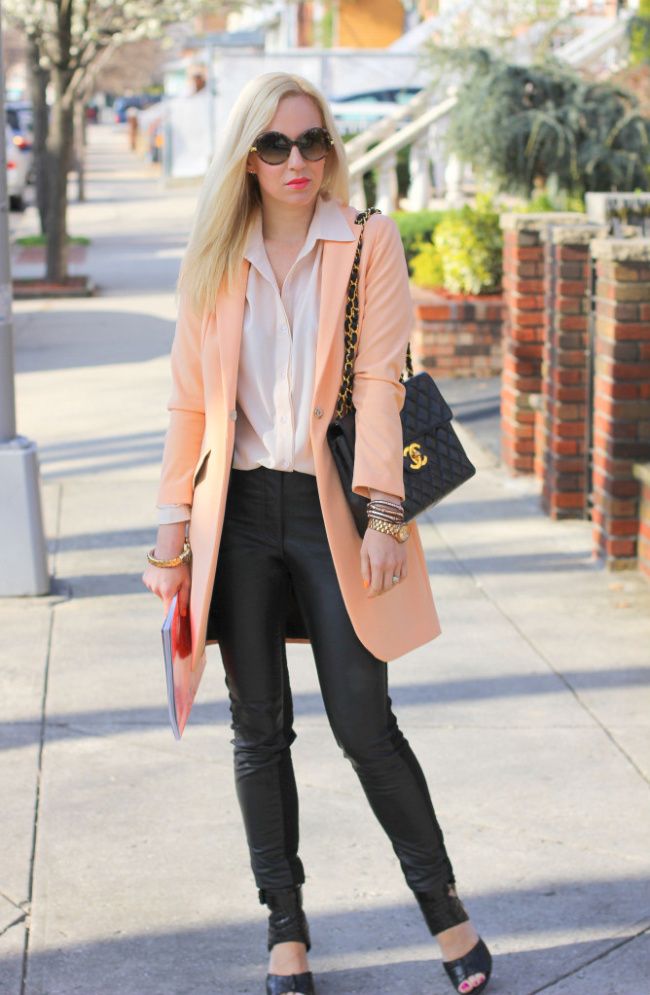 H&M Jacket, Silk Shirt c/o Goodnight Macaroon, H&M Pants, Alexander Wang Sandals, Chanel Bag, David Yurman Sunglasses c/o. Bracelets: Bauble Bar. Lipstick: MAC Watch Me Simmer, Nails: American Apparel.
A peach colored jacket has been on my spring wish-list for awhile, so I was pretty excited when I found this wallet-friendly one at H&M this past weekend (trend section). At first I was tempted to pair it with another soft color on the bottom, but decided to go with a soft/hard combo instead.
Also, I'm pretty sure my love for silky button downs is pretty obvious and
this one
is a new favorite. Not quite white, not quite peach, but a perfect in between color.