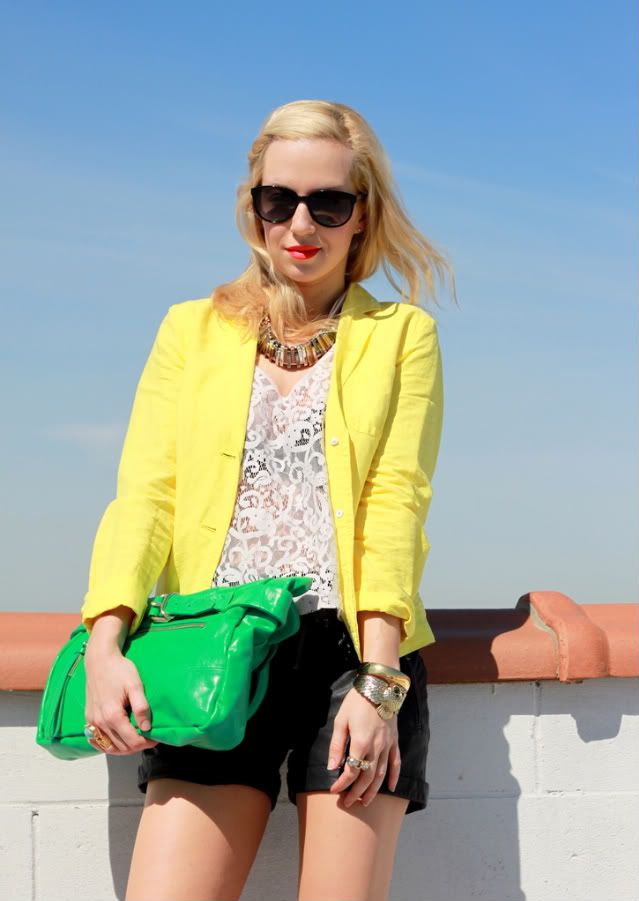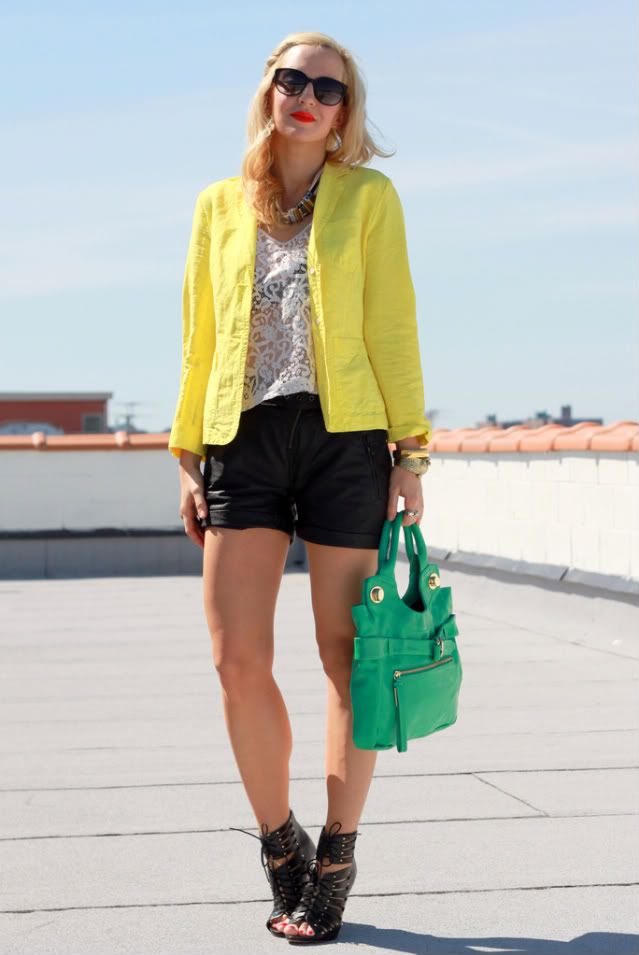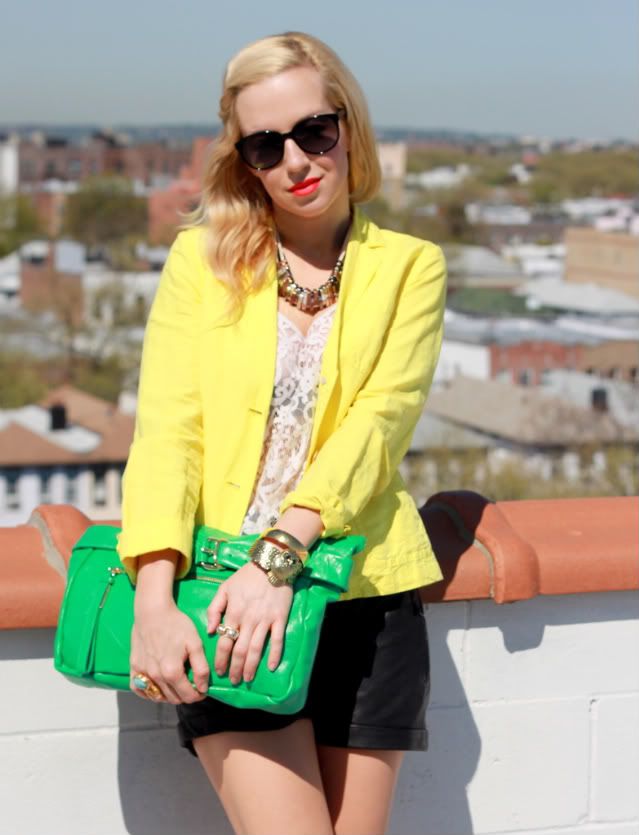 Bag c/o of Foley & Corinna, J Crew Blazer, H&M Lace Shirt & Necklace, ASOS Leather Shorts & Owl Bracelet, Dolce Vita Shoes, Michael Kors Sunglasses. Lipstick: Revlon Hot Coral.
Just wanted to thank you all for the sweet comments on the 1 year post below. Did not expect, and was touched by so many sweet words.
P.S. I love that I can comfortably wear this bag two ways: as a clutch and by the handles.