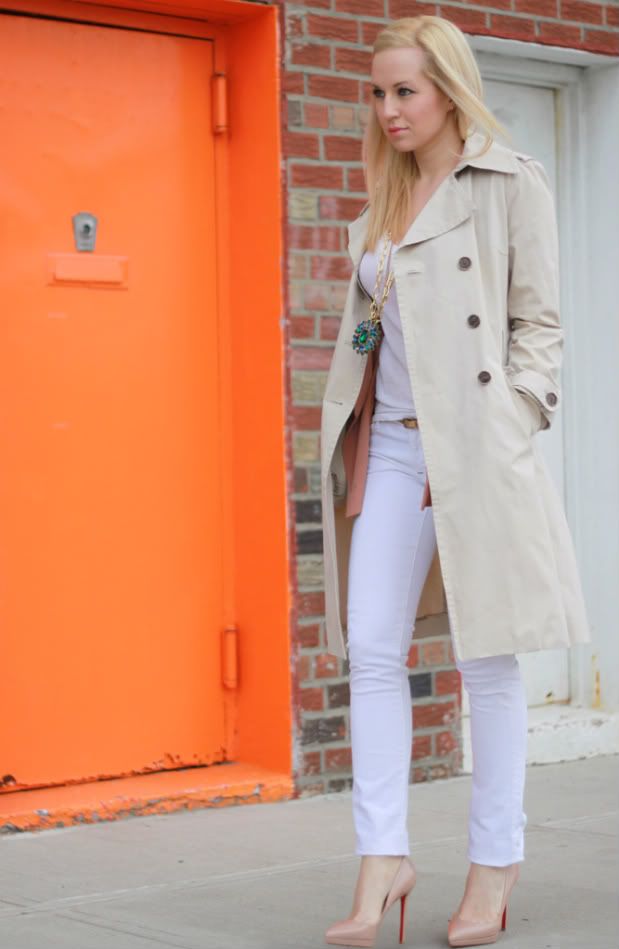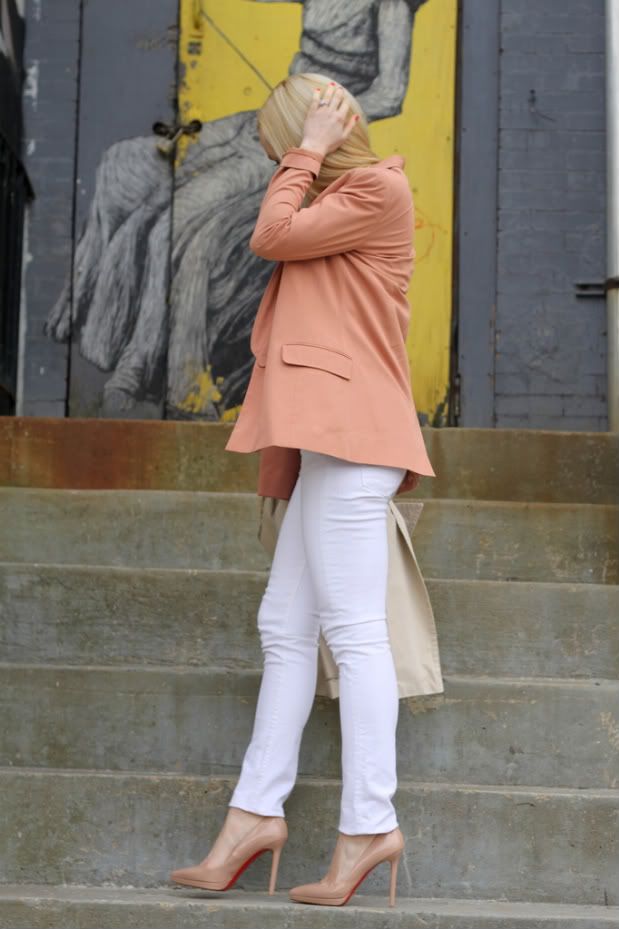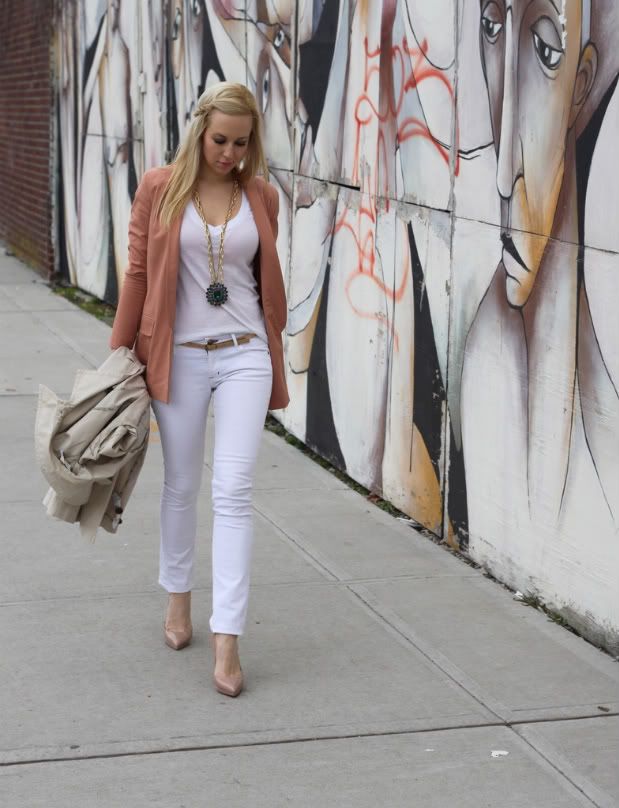 Zara Trench, H&M Blazer, Rich & Skinny Jeans, Christian Louboutin Shoes, JCrew Belt, Necklaces, Forever21 & HRH Collection.
Pictured Wearing:
1) Trench Coat (I've had this trench for over 5 years)
2) Colored Blazer
3) White Skinny Jeans
4) White Tees
5) Heels that make you feel good (new, but I know I'll get tons of use)
Pieces I wear over, over and over again.
PS. a few people have asked me if these shoes are comfortable. For high heels and for Louboutin standards, they're actually not bad (the platform helps). I do have high tolerance for heels though!