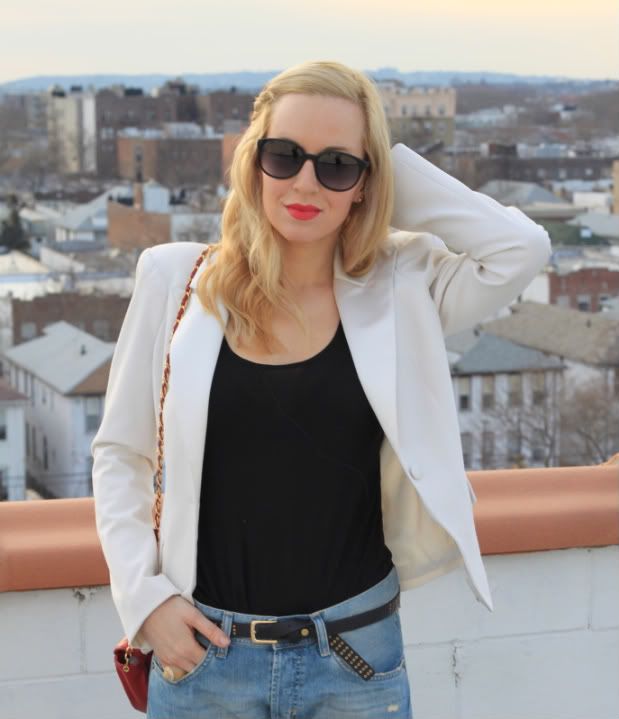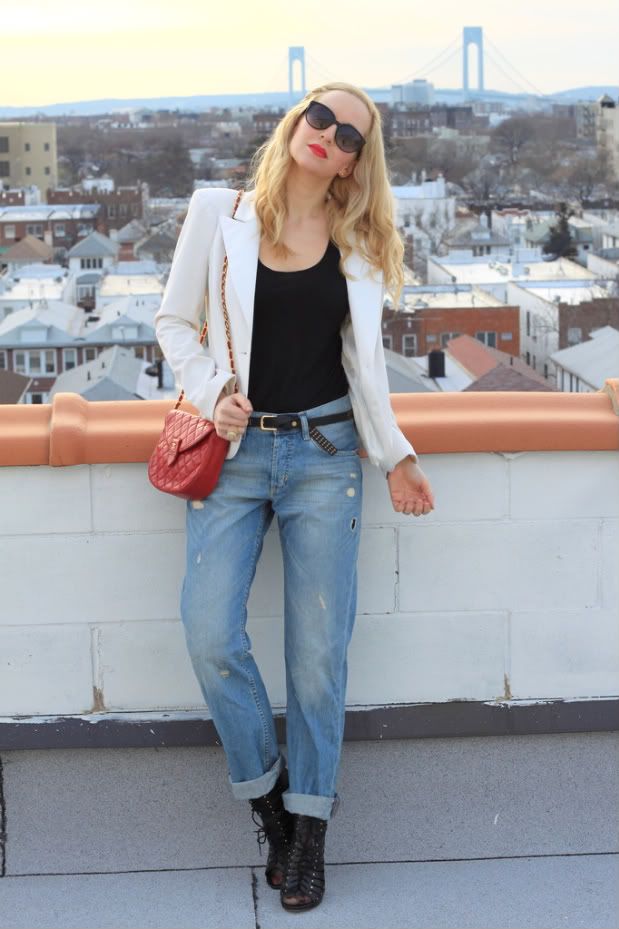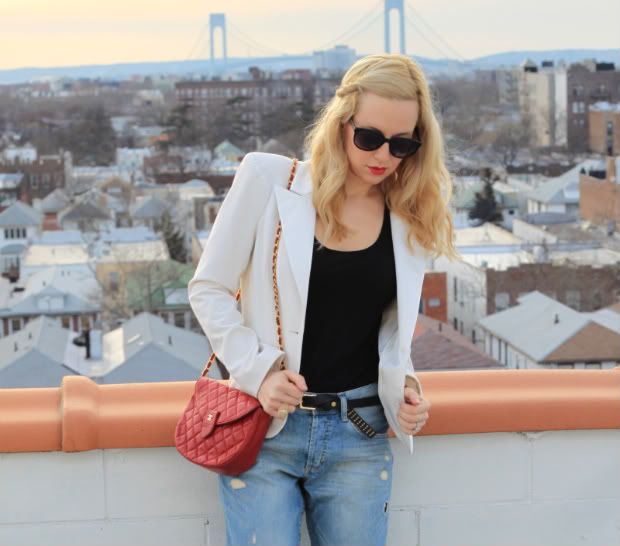 H&M Jeans, ABS Blazer, Dolce Vita Shoes, Vintage Chanel, Michael Kors Sunglasses, MAC "Red" Lipstick.
There is no denying the fact that I have a lot of jeans. Various washes of blue jeans and a decent amount of colored jeans (as I've worn
above
and
here
). The other day while browsing through H&M, I decided to try on a pair of boyfriend jeans. I've always liked them, but never really thought they were "me." When trying them on, I came out of the fitting room to show Keith and he looked at me, nodded his head and said "I like them." I immediately started thinking about outfits (as I always do) and knew right away that I'd pair them with something structured and fitted on top. The best part? I wore them out to a dinner where I totally overindulged, but the jeans remained nice and comfy! Gotta love that!
PS: I've been air drying my hair lately, so pardon the messier look these days.