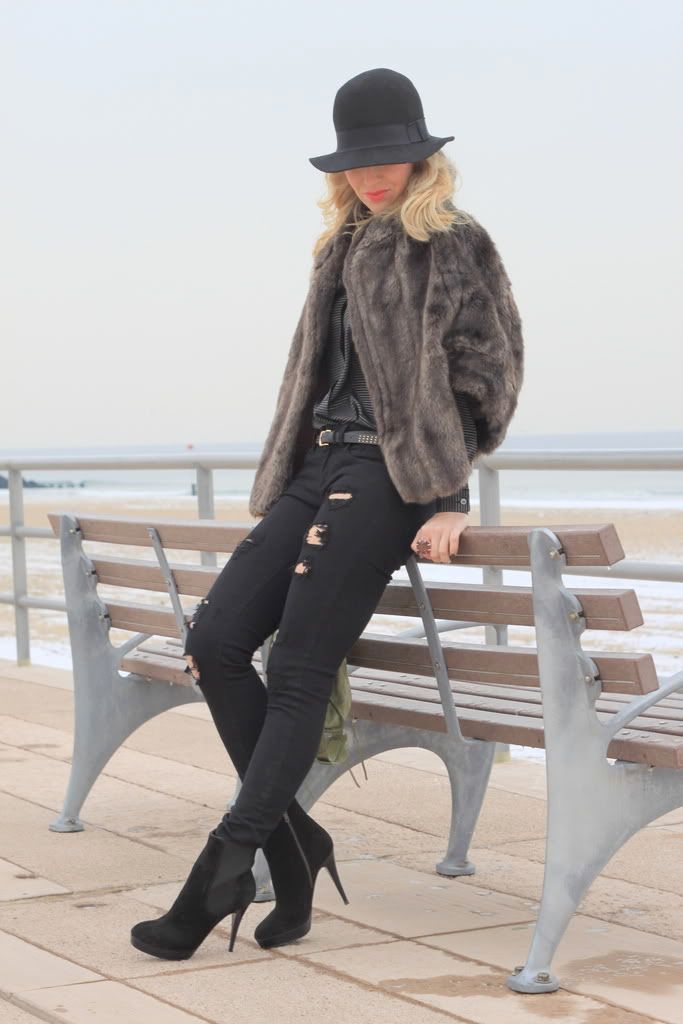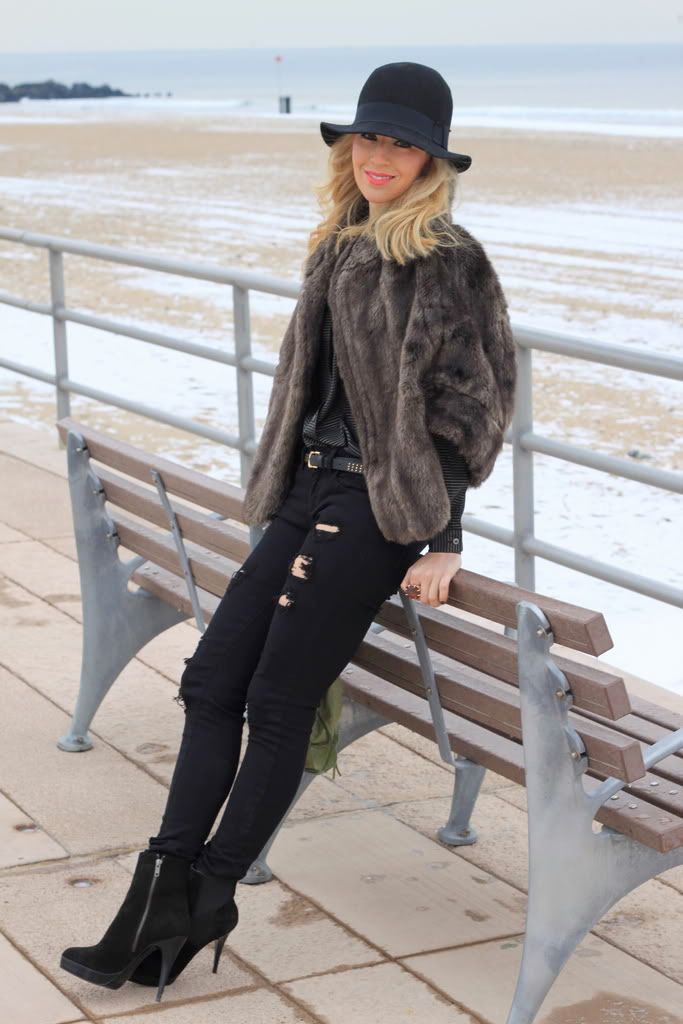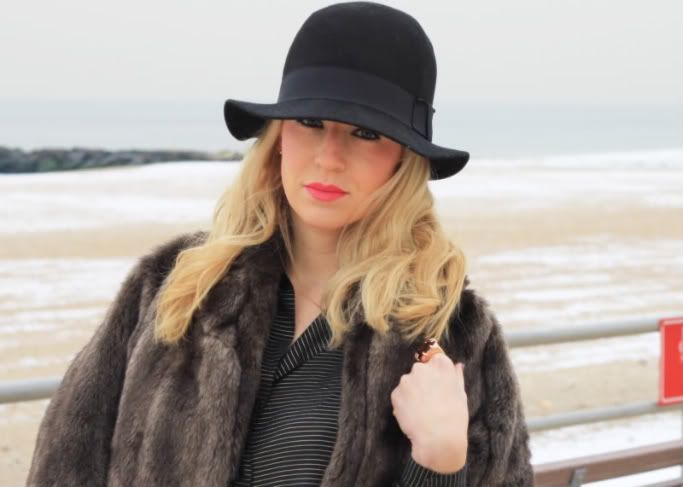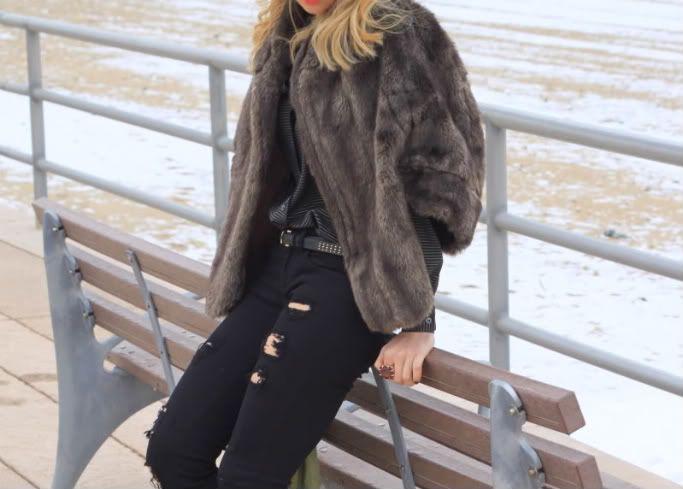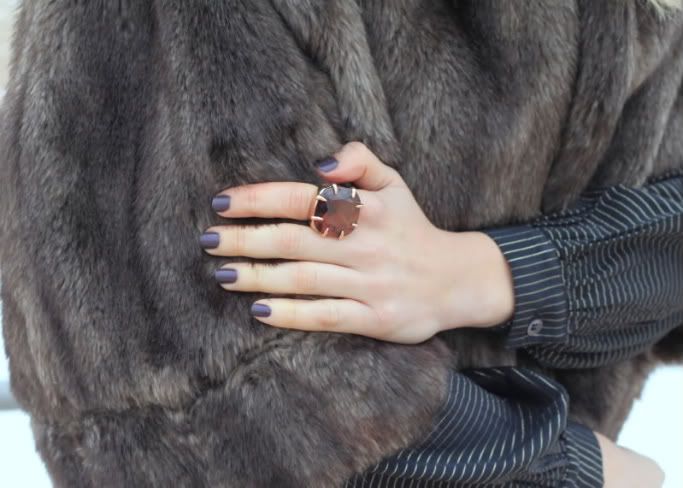 Vintage Top & Fur Jacket, Forever21 Jeans, Zara Boots & Belt, Noir Ring, H&M Hat, Revlon Perplex Nail Polish, MAC Impassioned Lipstick
Bright lips against a dark outfit will always be one of my favorite combos. Sometimes that's one of the few accessories I need and I instantly feel better.
On another note, I'm wearing my favorite faux fur vintage coat (last worn
here
). I saw this coat at a flea market a few months ago and walked away without buying it. It was one of those situations where I regretted it the instant I got home and couldn't stop thinking about it. Behind my back, Keith went back to the flea market a few days later (hoping it was still there, which it was) and picked it up for me. So happy he did because it has become one of my favorite pieces. The best part? It cost under $50.