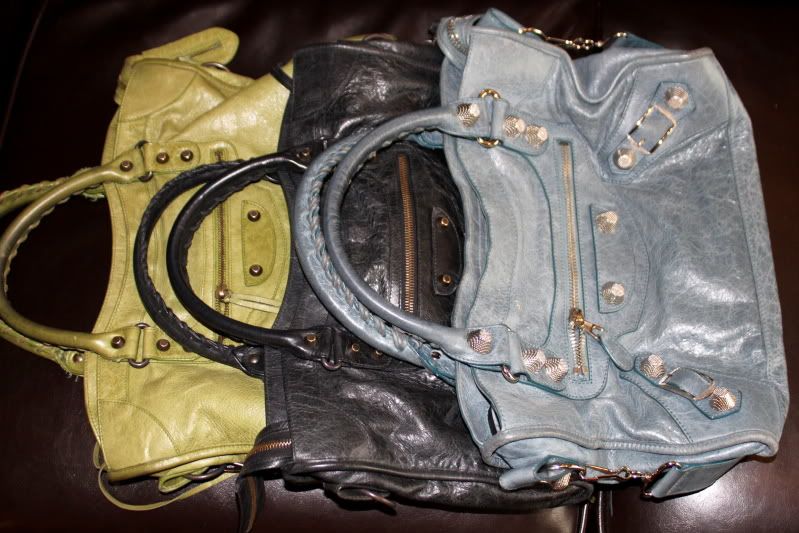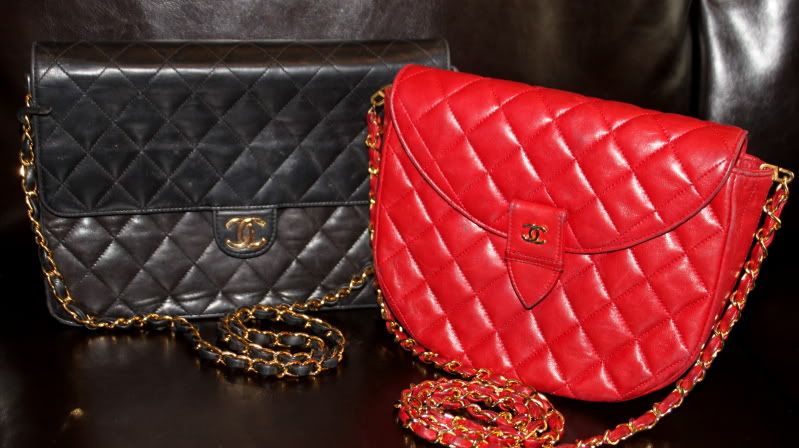 Probably one of the most frequent requests I get is to see my handbag collection, so I pulled out my favorites and finally snapped some pics. There are plenty of girls (and bloggers) who have far more impressive collections, but these are my favorites that I've accumulated over the years.
Ever since I started making my own money, I've always "invested" in bags. I use the term invest because that's how I like to look at it in terms of my wardrobe. I
rarely ever
go into a store and spend $100 on a bag, but I'd rather put that $100 aside for months (or even longer if I have to) and then spend it on a bigger ticket item that puts the exclamation point at the end of my outfit. Obviously this wouldn't work for everyone, but it's definitely my personal preference.
I've had many other bags throughout the years and if I don't use it or don't love it anymore, I sell it. Plain and simple. I'll then take that money and put it towards something else that I'm saving up for.
Lastly, I must admit, I've never paid full price for any of the above handbags. Whether I buy from a consignment shop or from a reputable seller on eBay, I usually pay a lot less than retail.
a Few Tips:
*As I said before, when buying from eBay, please make sure you buy from a reputable seller. Get proper pictures and research the item to know what you're looking for. There are a lot of fakes out there so be careful! I've been very lucky with some of the items I've grabbed after proper research.
*If you're looking to buy a designer handbag, you want to get something that's classic and timeless. Unless it's in your budget, I wouldn't opt for an "it" bag. You might think "you'll get so much use out of it" but a year later, you'll probably be sick of it. Trust me, I've been there.
*Please don't go broke (or into debt) when buying a handbag. Put some $$ aside every pay check, sell some things you don't want on eBay and you'll be surprised how quickly that adds up.
Hope that helps!
xx,
Helena