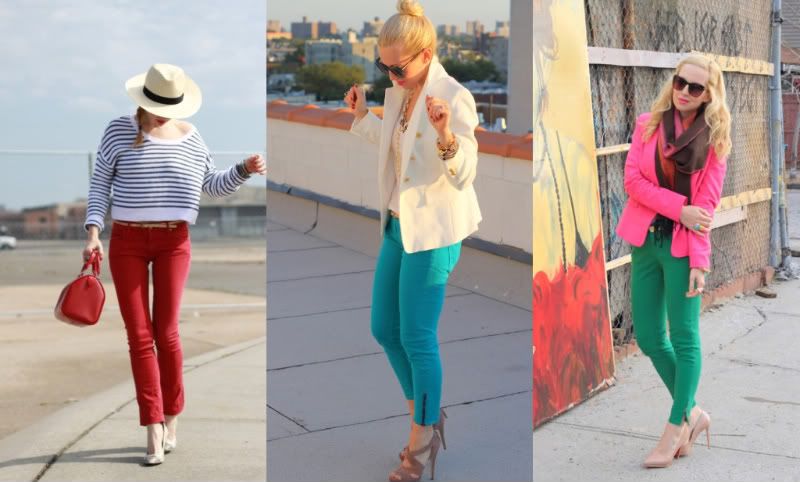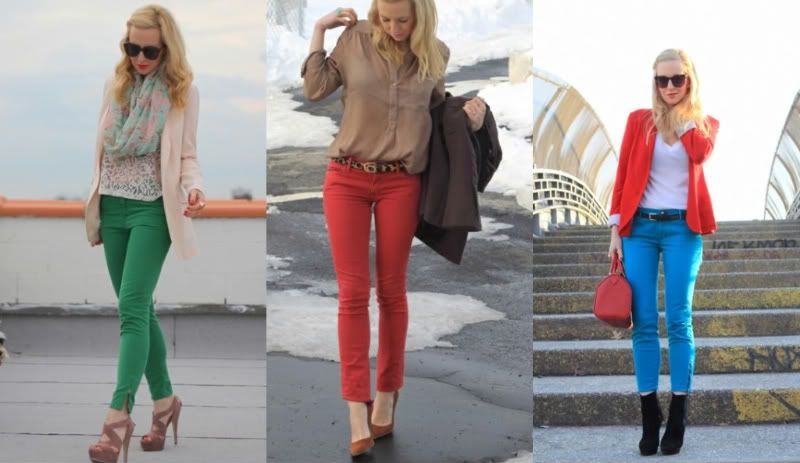 Green Jeans-Zara, Red & Turq Jeans-Rich & Skinny.
Lately I've been getting a lot of emails, messages and
tweets
regarding colored denim.
Those that are close to me, know I've been wearing colored jeans for years. The red pair you often see on here is a pair I've been wearing for over 5-6 years, and I probably wear them as much, if not more than my blue jeans. I'm certainly a jeans girl, but I've come to the realization that I prefer colored jeans over blue, trend or not.
If you want to try colored jeans, but have been slightly hesitant, get a more "subtle" bright, like a red, deep purple or a blush-tone color. They're still colored, but you aren't as visible across town. Plus, those shades easily transition from season to season.