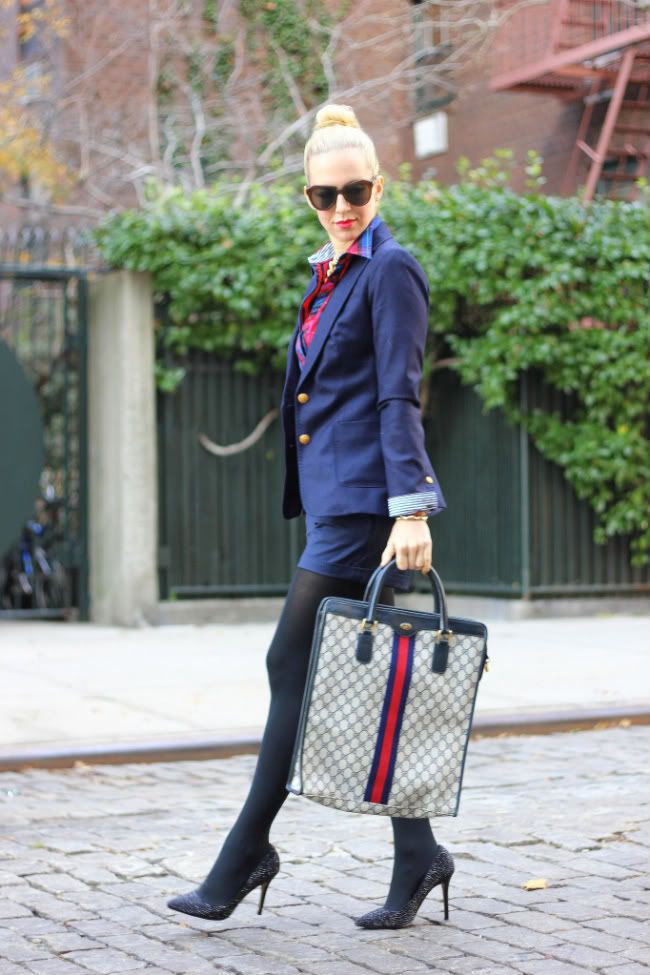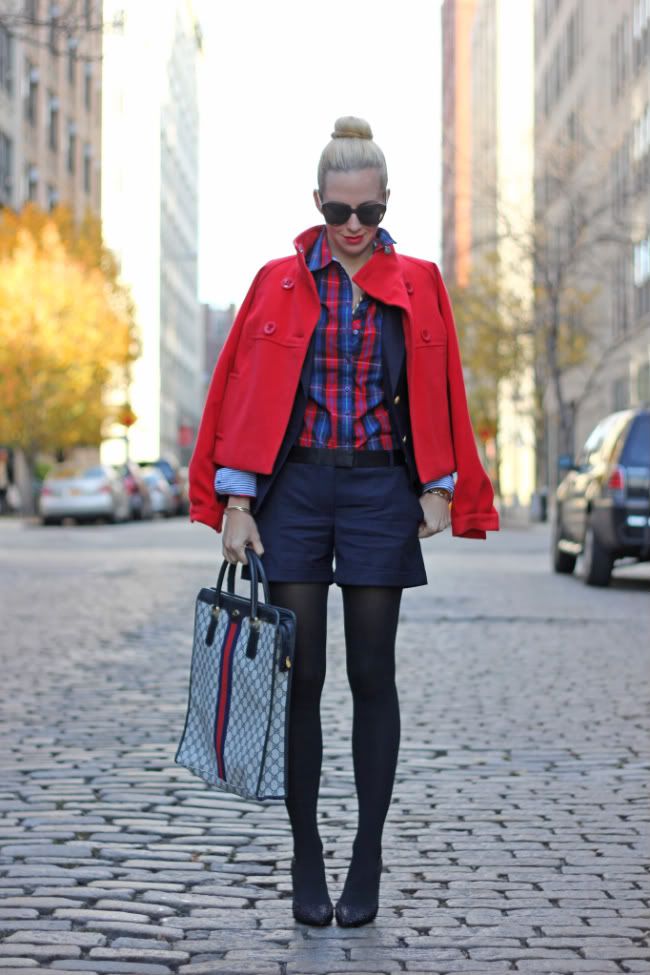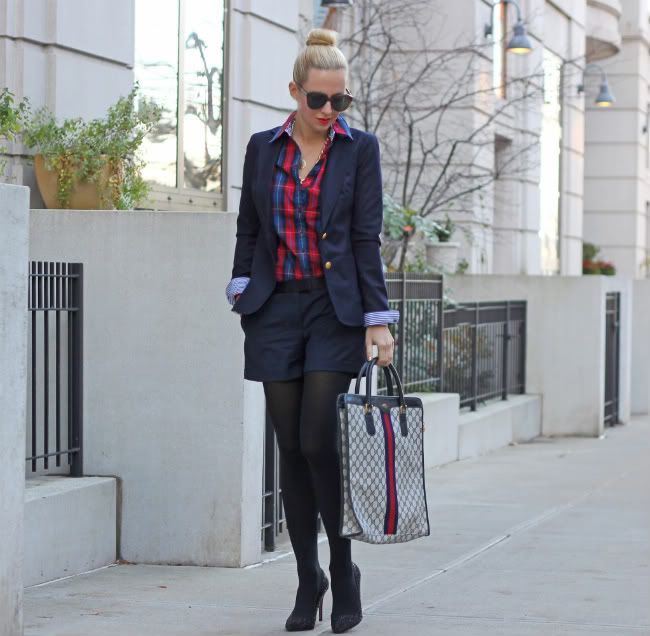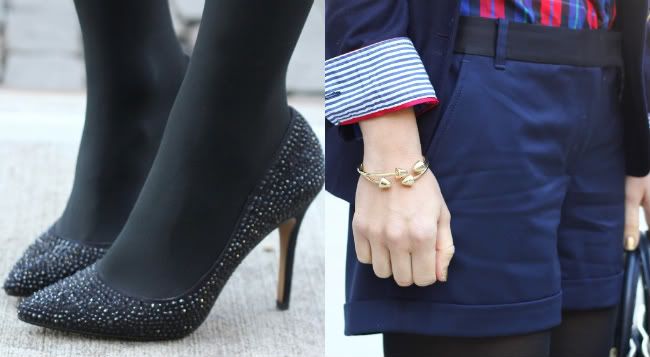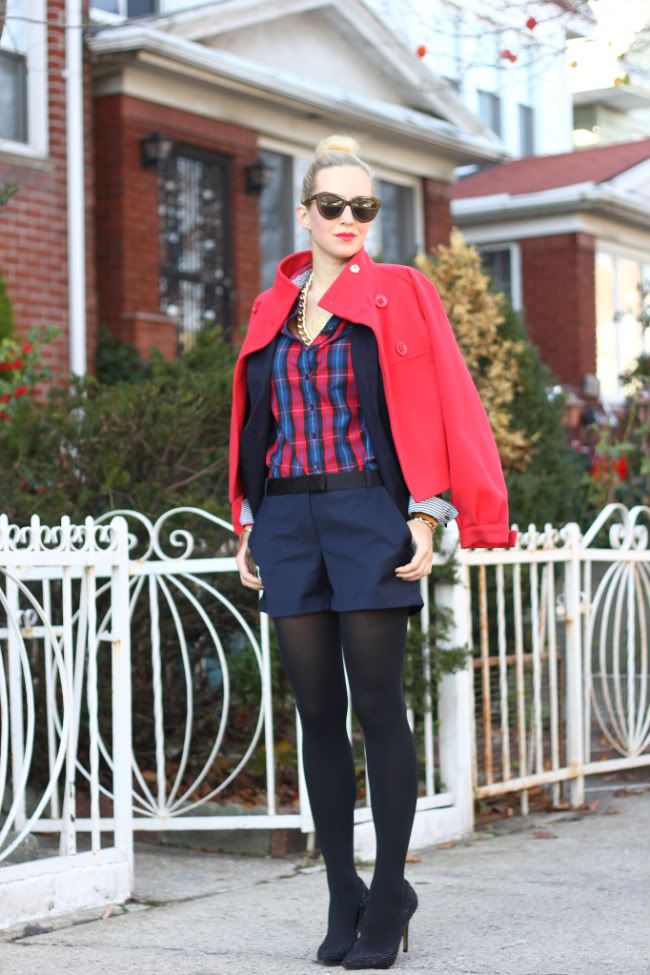 Tartan Button Down, Blazer, Tuxedo Shorts c/o of Tommy Hilfiger, Zara Shoes, Vintage Gucci Tote, Karen Walker Sunglasses, Poshlocket Bracelets, HRH Collection Necklace. Lipstick: Revlon Love that Red.
Last week, I (along with
Alicia)
had the pleasure of hosting an event with Lucky Magazine at the Tommy Hilfiger flagship store. We each got to style 4 outfits, including the one we picked out to wear ourselves. I wore this little number and have to admit, there was so many gorgeous pieces to choose from, it was a bit hard to narrow it down. I went with their iconic plaid and paired it with a tuxedo short (which I cannot wait to wear in the warmer months without tights) and a navy blazer.