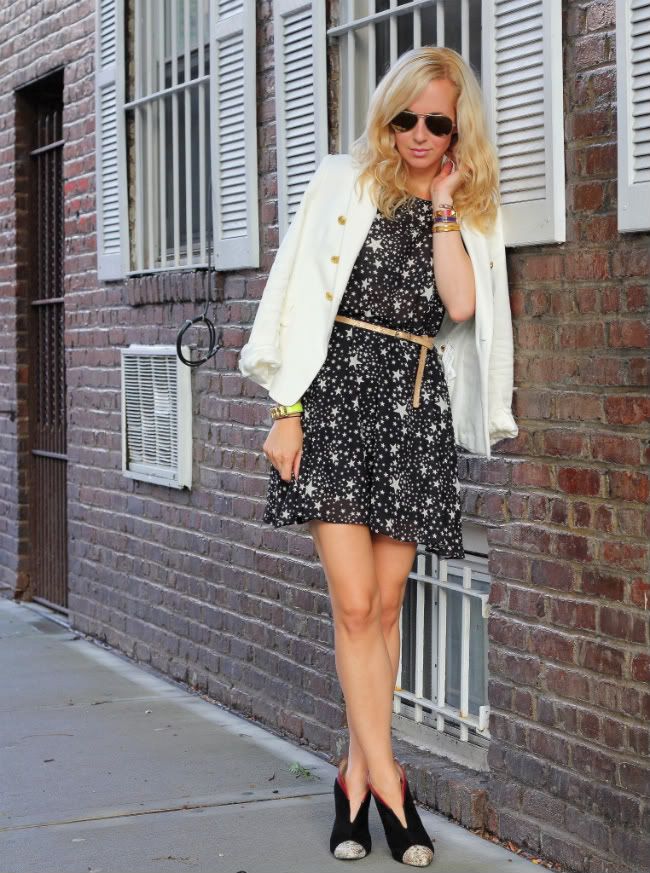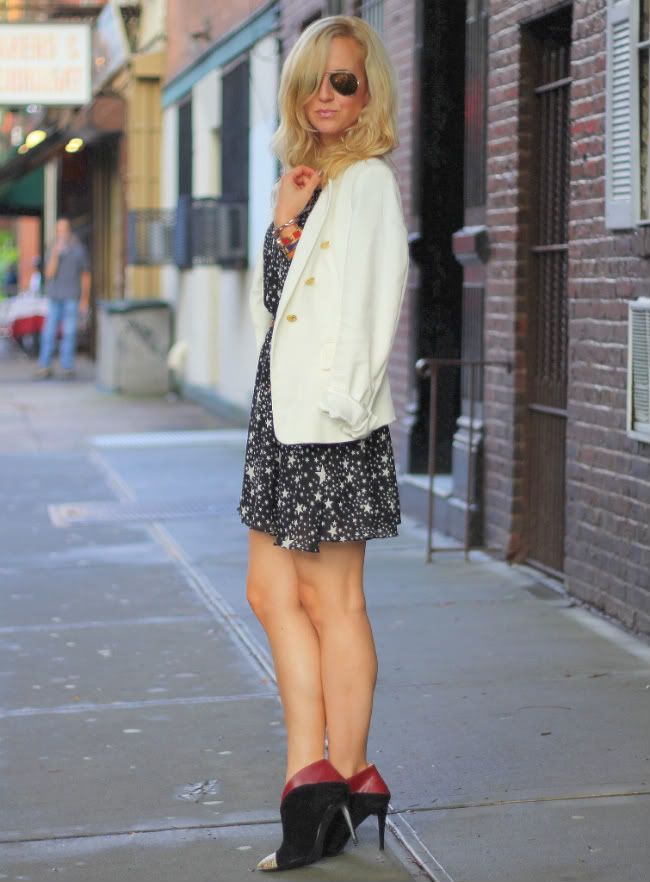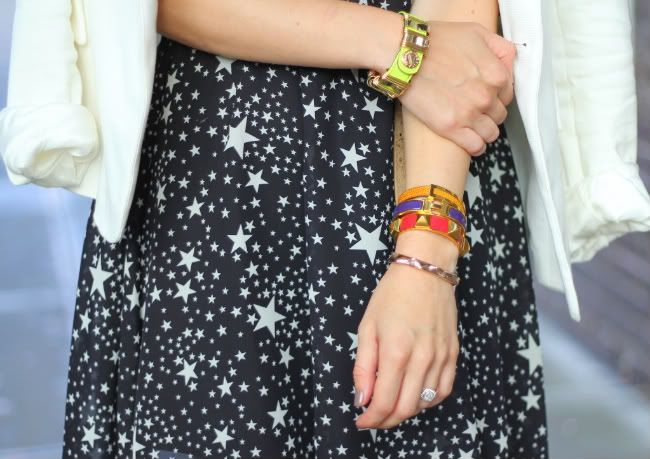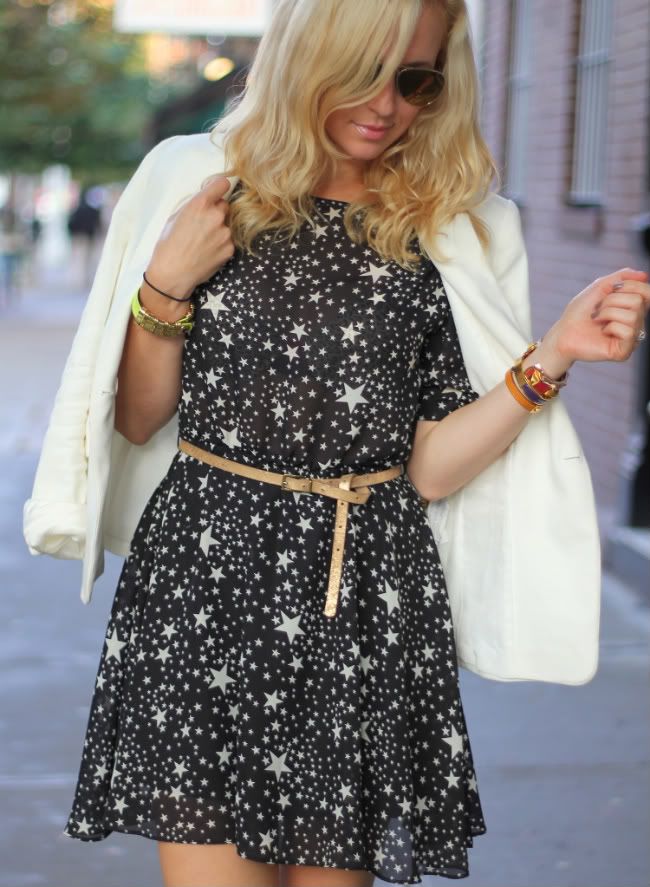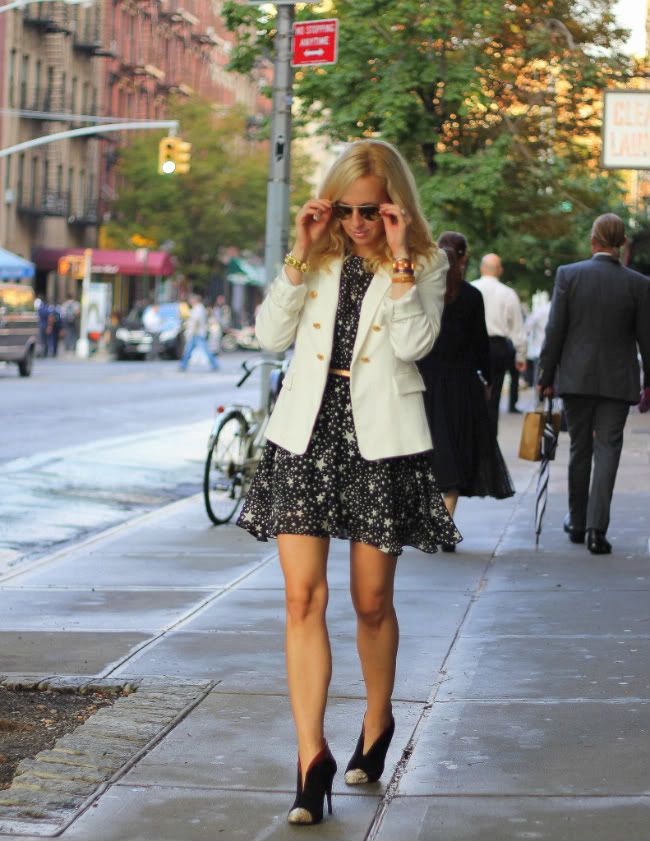 ASOS Dress, Zara Blazer & Booties, Rayban Sunglasses. Bracelets: Hermes, Rebecca Minkoff, c/o of Made Her Think. J Crew Belt.
A few very random things about me: I'm a bit superstitious, I'm always daydreaming (I blame it on me being a Libra) and if there is ANY opportunity to make a wish, I make one. A few examples: if it's 11:11, I wont only make one wish, I make several for the entire minute. I will not stop until I see the clock turn to 11:12. If I see a heads-up penny, I will pick it up. I could be in in the middle of Times Square, if I spot it, I must get it. Lastly, if there are
any
stars in the sky, I will always make a wish on one. Keith always argues with me telling me "you can only make a wish if there's ONE star." That might be true, but I don't care. It can't hurt, right? I'll be honest though, after years of making many of the same wishes, lots have come true. Coincidence? Maybe, but whatever works!
***Also, if you haven't voted for the DVF/Refinery 29 shoot, these are the last few days, so please for your fav HERE***
Thanks to Keiko for snapping these photos!