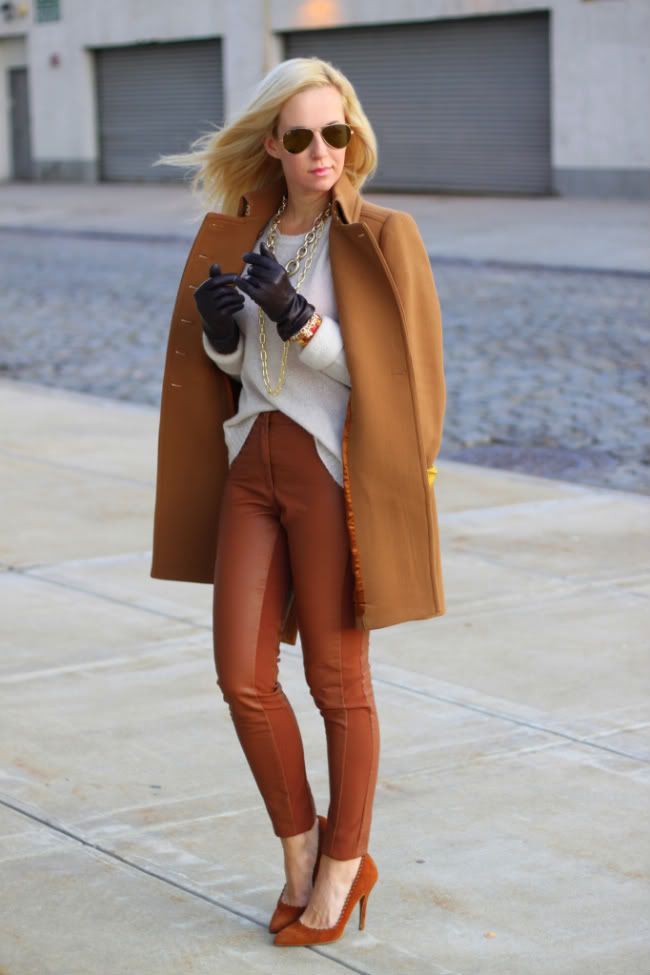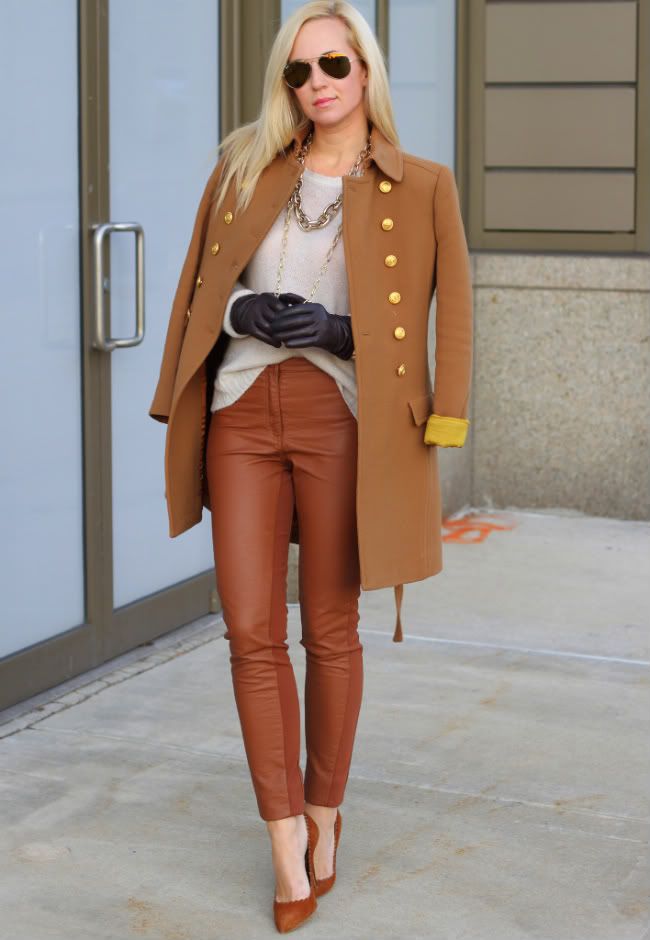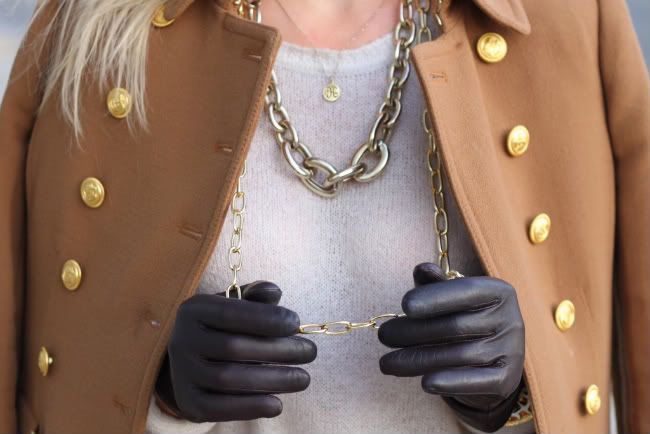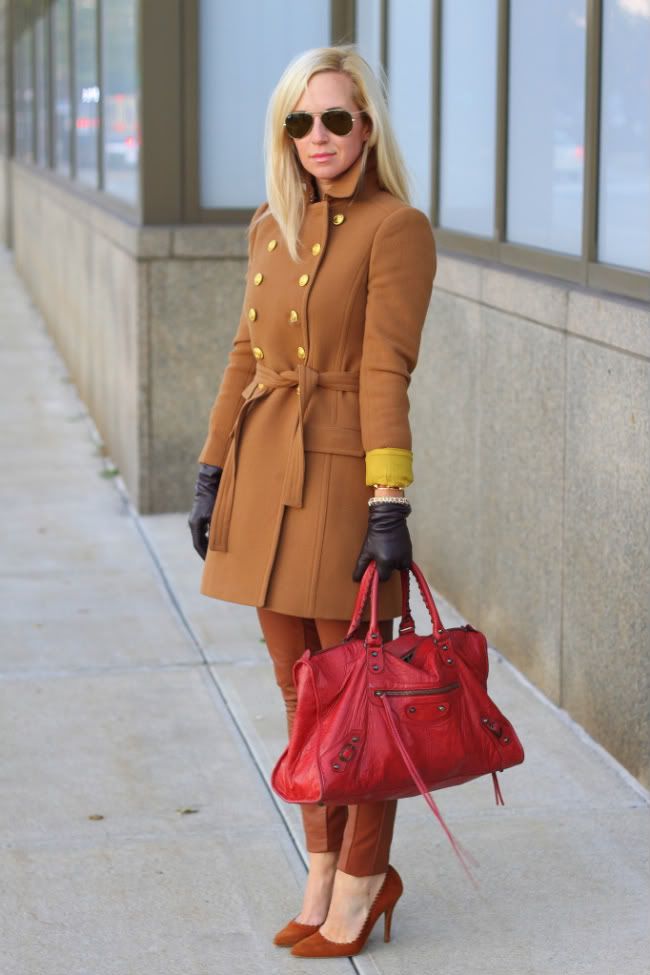 J Crew Trench, H&M Pants, Zara Sweater & Shoes, Balenciaga Work, Ray ban Sunglasses. Necklaces (from shorter to longer): Kitson, Bloomingdales, HRH Collection.
New Yorkers are known to love the color black, and while there's no doubt that I do, I've always preferred brown over black. To be completely honest, I feel that I don't own enough black clothes (or shoes). Brown on the other hand, there's no shortage in my closet. You'll probably find every shade of brown and I absolutely adore pairing different shades and textures of one color family.
PS: Although the gloves look black in the pictures above, they're actually a chocolate brown.