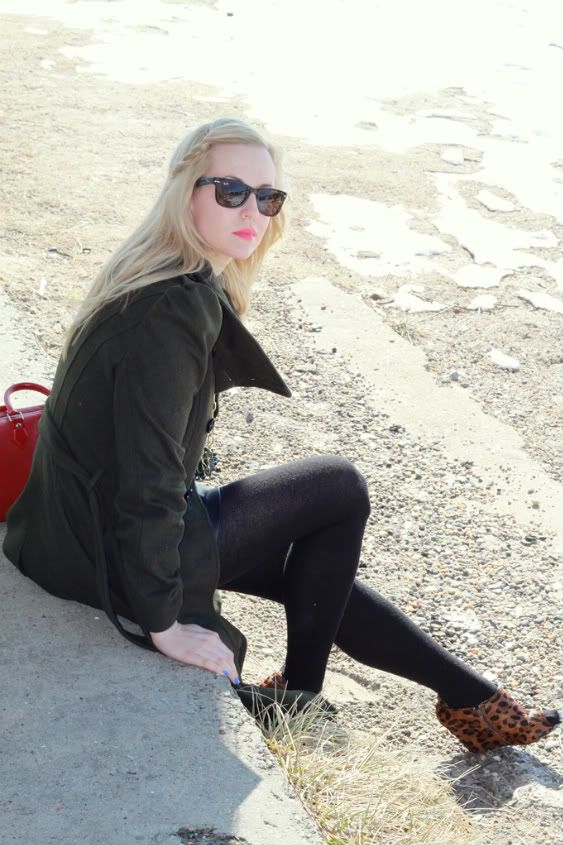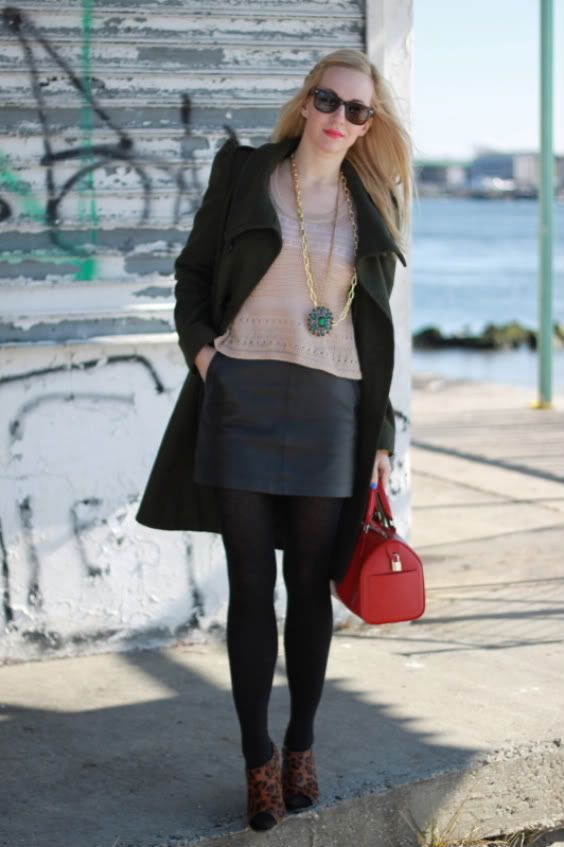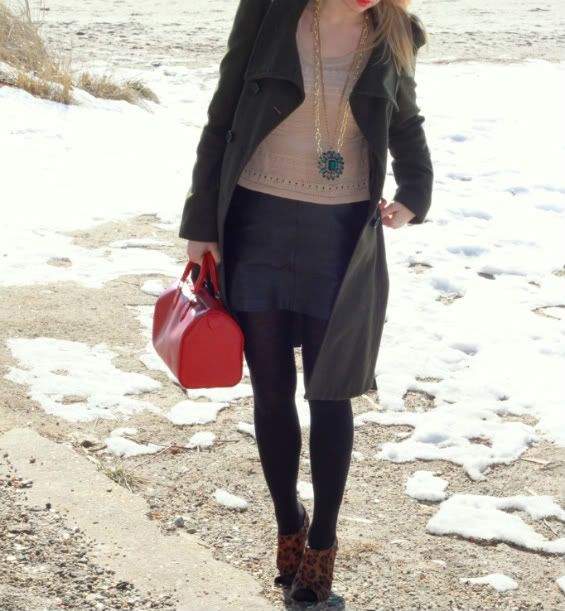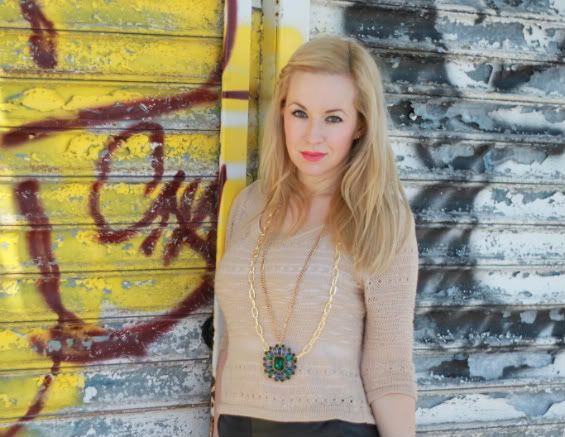 ASOS Coat, H&M Knit Sweater, Zara Leather Skirt, Nina Shoes, Ray Ban Sunglasses, Louis Vuitton Bag, Necklaces:
HRH collection
& F21, Lipstick: YSL #19 mixed with MAC Impassioned, H&M Nailpolish.
Right now I'm in a bit of a hair funk. I want to recut my bangs, but need my current ones, which got too thick and funky, to grow out. (I'm dealing with the grow out process by wearing my little side braid). On another note, I wanted to thank
Alexandra
for sending me this perfect gold layering necklace. I paired it with another necklace I got at Forever21 a few months ago and finally got to wear!