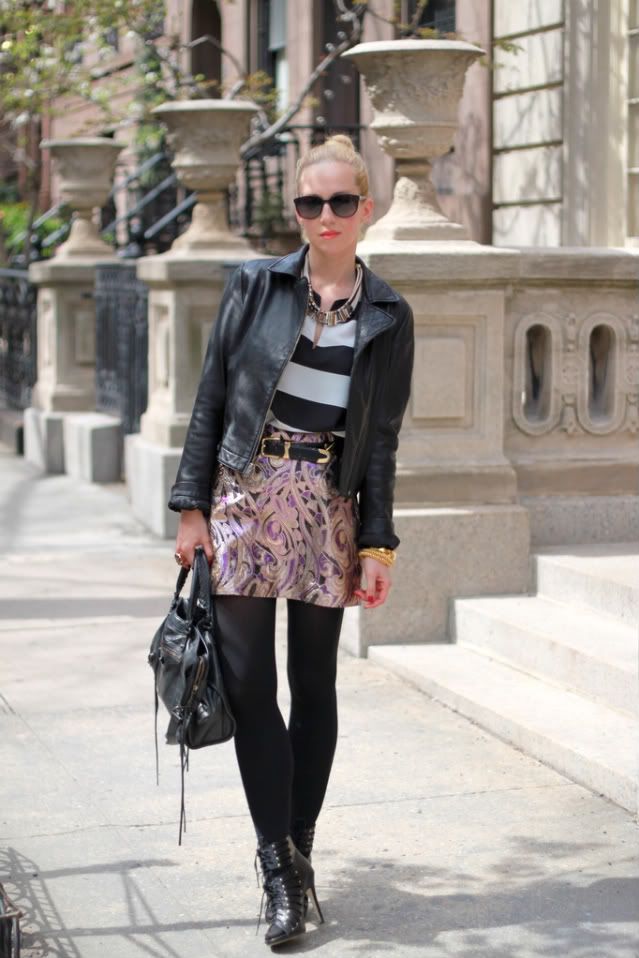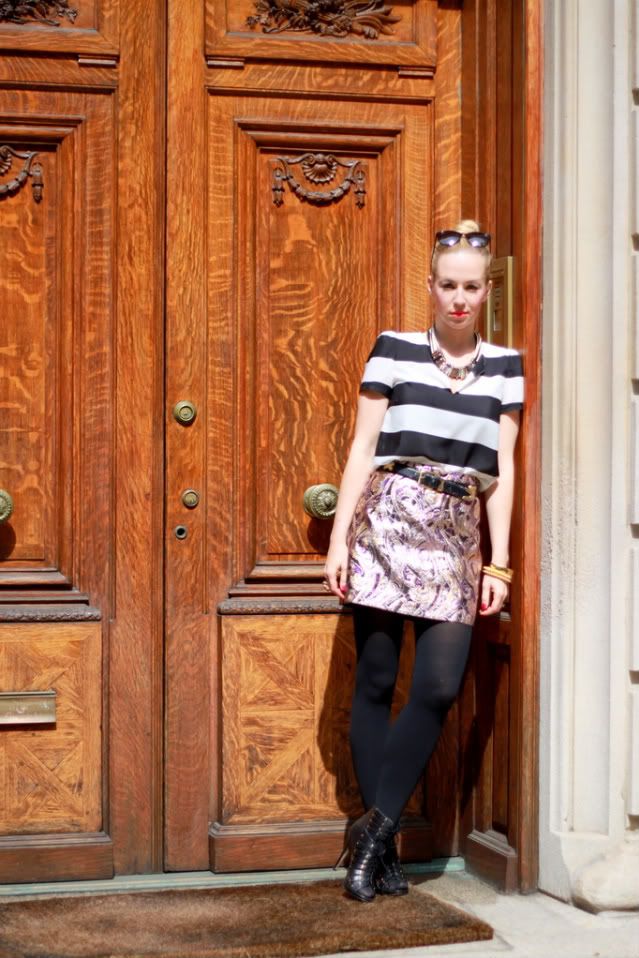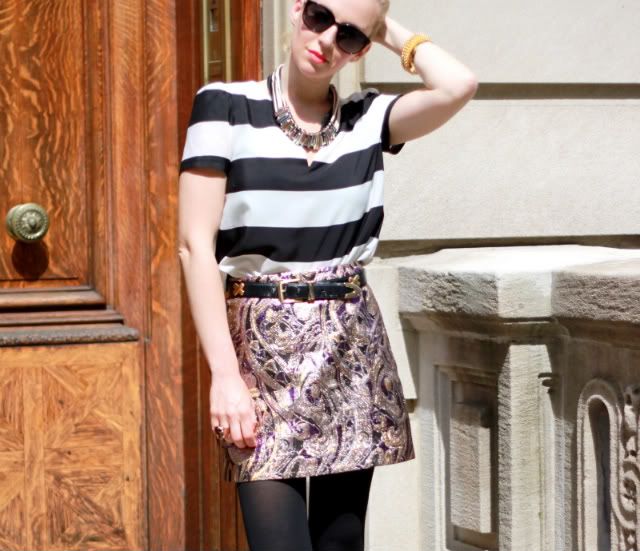 H&M Skirt (old) & necklace, Zara shirt, Vintage Belt, Michael Kors Sunglasses, Balenciaga City Bag, Dolce Vita Shoes.
It's Friday, baby! SOOOO HAPPY!
Tonight one of my best friends is coming over for some take out, girl talk and wine. She's also bringing her pooch, so we'll have 3 dogs running around my apartment. Should be quite entertaining.
Hope you all have a fabulous weekend!
Follow me on Twitter Here