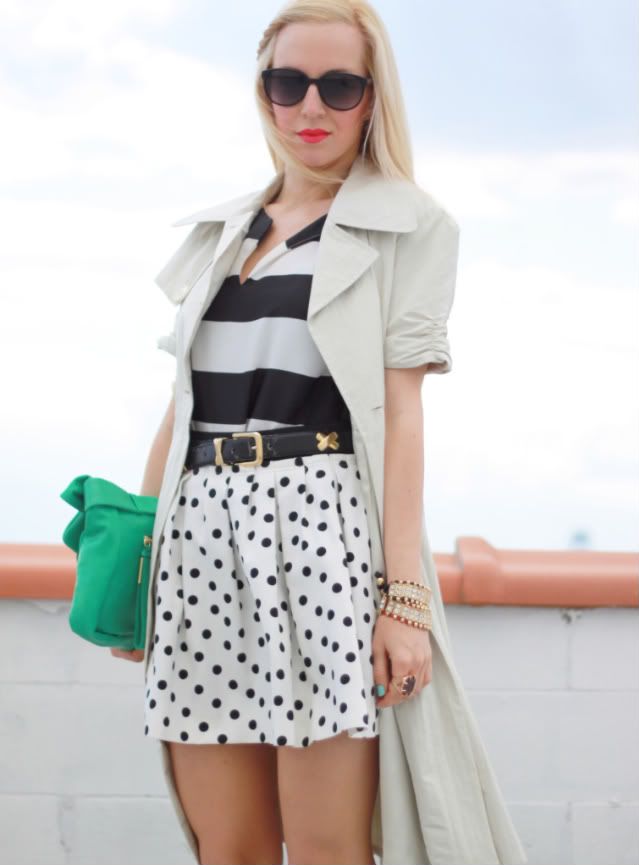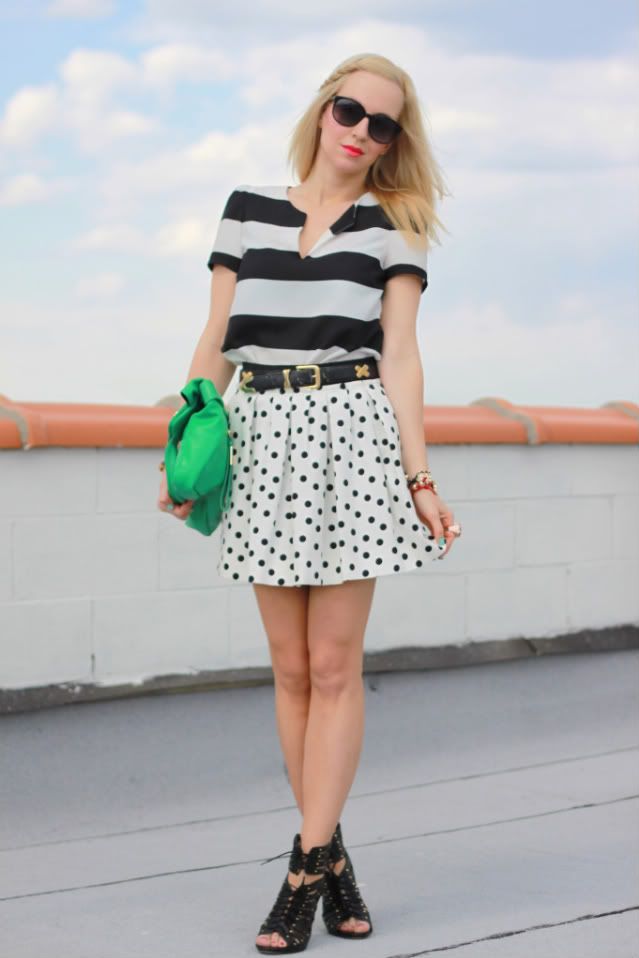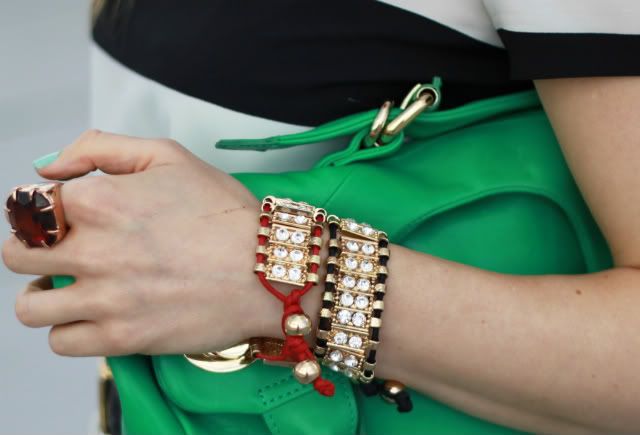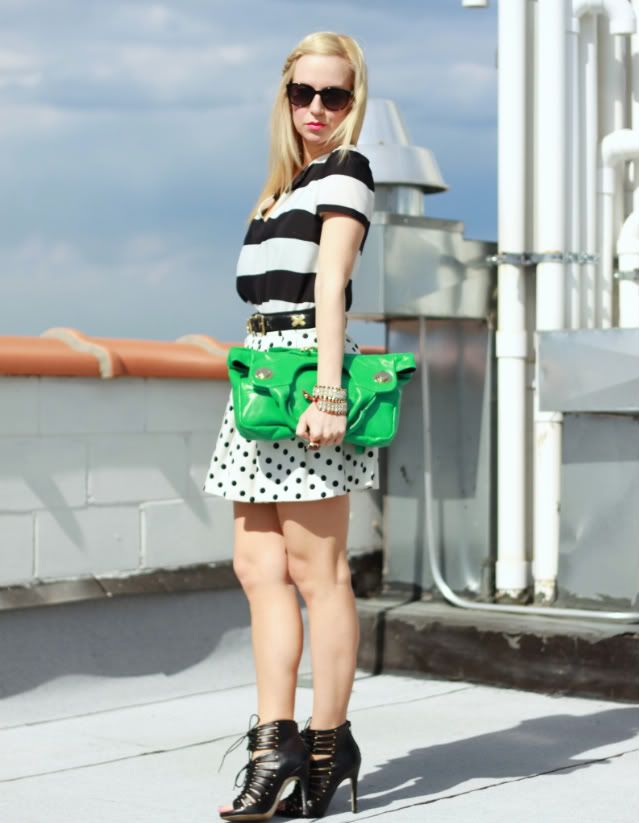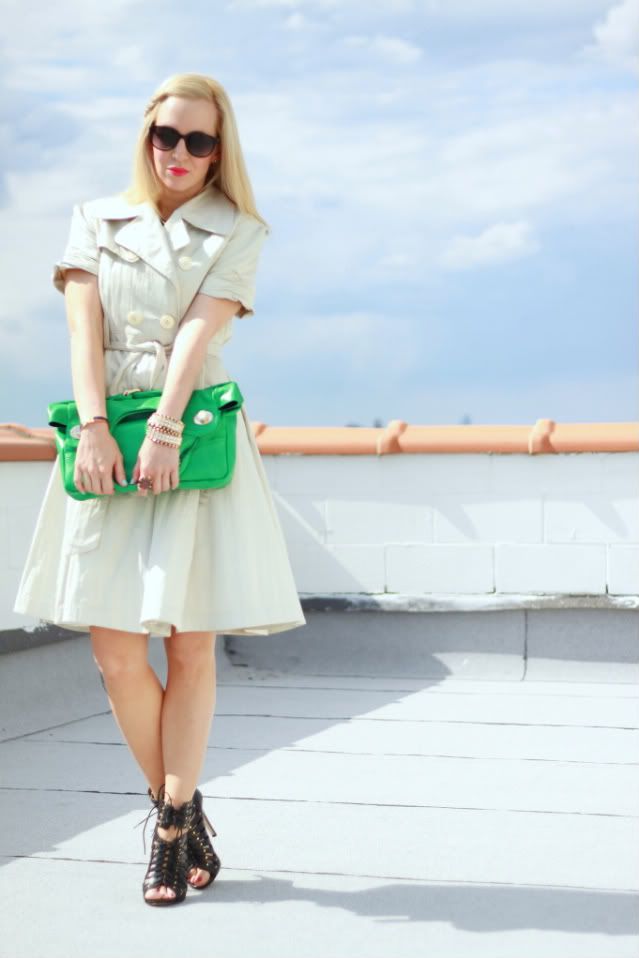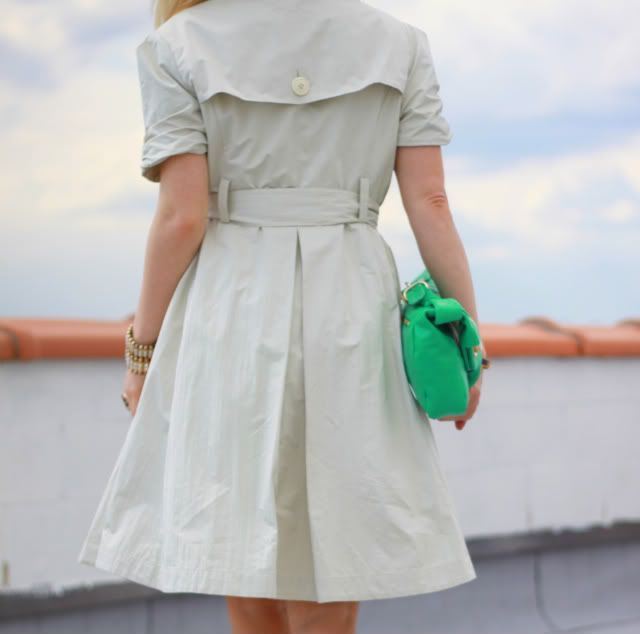 Trench from Sample Sale, Zara Top & Skirt, Bag c/o of Foley & Corinna, Dolce Vita Shoes, MK Sunglasses, Forever 21 Bracelets, Noir Ring. Lipstick: MAC Impassioned. Nails: Essie Mint Candy Apple.
I forgot about this short-sleeved trench coat until I was doing a little spring cleaning the other day. I got it at a sample sale in the city a few years ago and I remember being so excited when I scored it for $30. It really is the perfect spring/summer coat that totally differs from all my other jackets.
I also got these awesome bracelets at Forever 21 (recently) for less than $8 a pop. Double score!