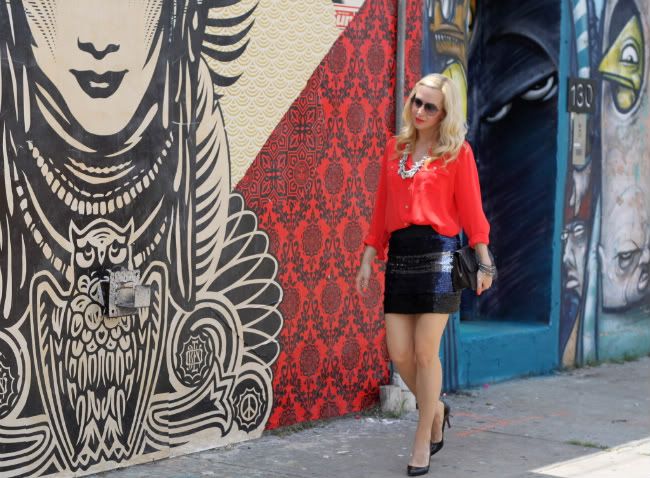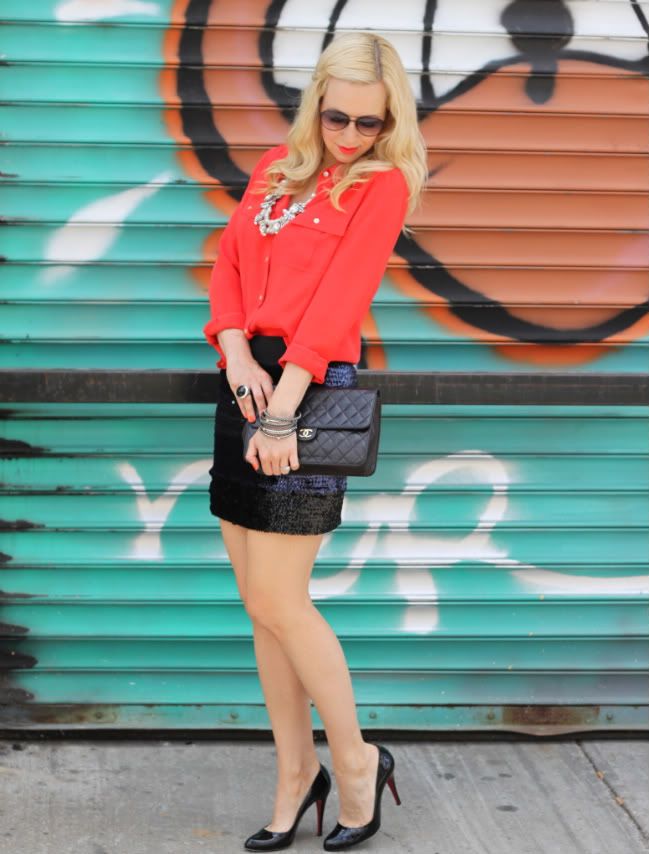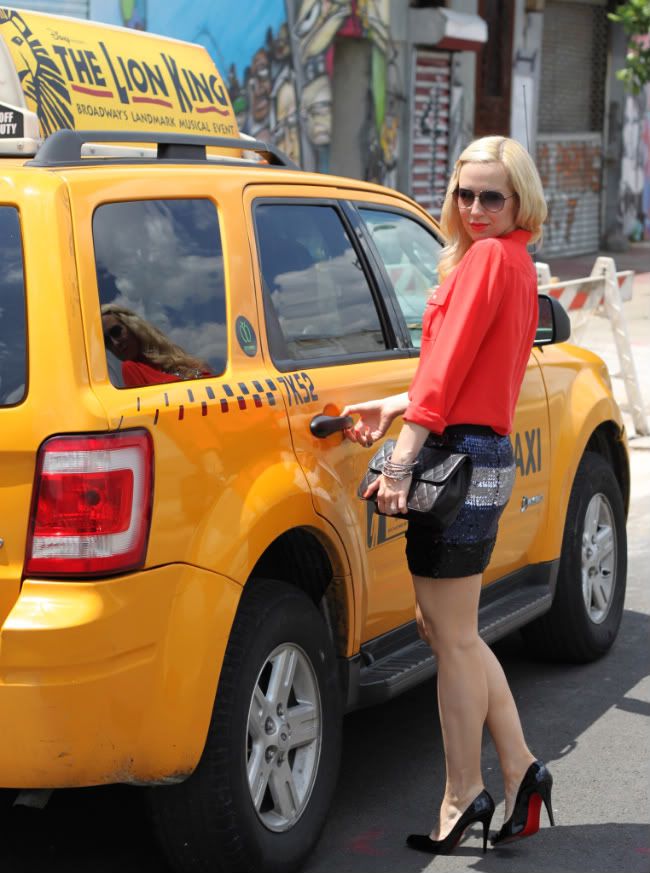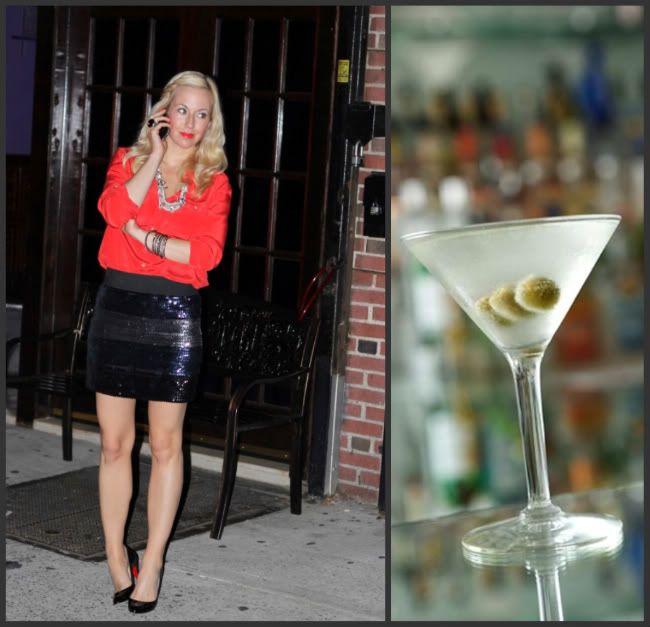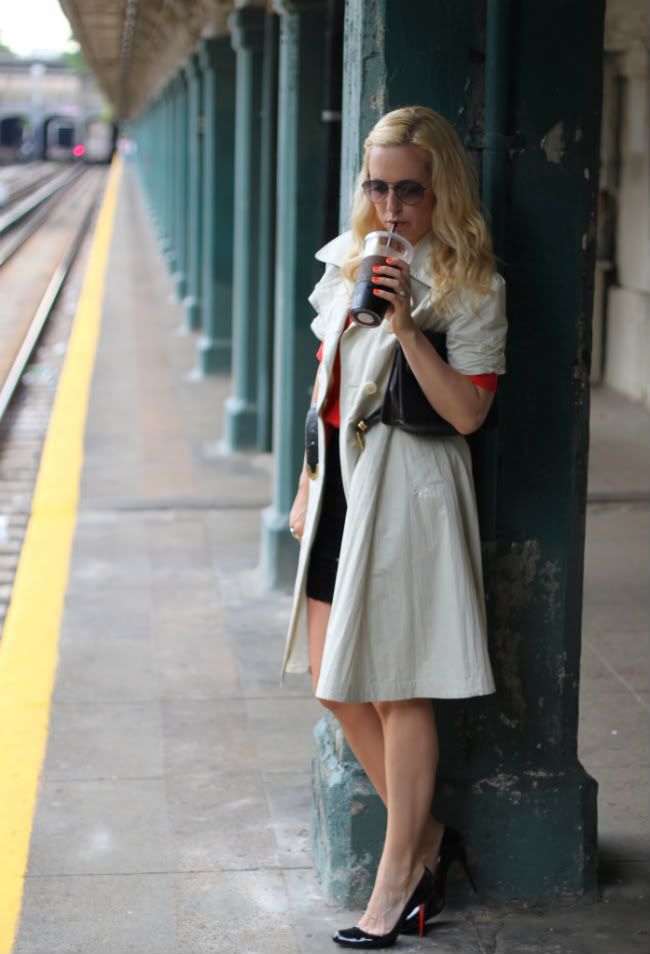 J Crew Top, F21 Skirt, Christian Louboutin Shoes, Vintage Chanel, Miss Sixty Sunglasses, J Crew Necklace, Trench via Sample Sale.
Have you ever had a night where you're out, dancing, having an amazing time, drinks are flowing and next thing you know, it's 5AM and you have to be at work in a few hours? It doesn't happen often, but I'd be lying if I said I haven't had one of those nights. When
Svedka Vodka
approached me with a fun collaboration to spill my story (and why the hell I'm caught wearing the same thing as the previous night?!), I couldn't resist.
My night started with a friends birthday celebration, so after running home to freshen up, I hopped in a cab and headed to the restaurant where the fun began. A few hours of eating, drinking and mingling at dinner, the party was taken to a nearby lounge. Tons of dancing, a few more drinks, we were all having too much fun to realize that it was past 4 AM and had to be at work in a few hours! We decided to head to the nearby 24 hour diner, kill a few hours before work and eat some breakfast. When 8 AM rolled around, I grabbed some more caffeine (the only way I'd survive that day), hopped on the train and made my way to work. Even though I was still wearing my (sequined!) skirt, I was saved since my trench coat acted as the perfect layer and dress alternative. It will be a long time before I have another night like that, but it surely was one of the most memorable ones I've ever had and I wouldn't change a thing.
Rules to Enter the $200 SVEDKA/SHOPBOP Giveaway
*Spill a story of your own memorable night!
Don't worry, it is not a "best story wins" type of contest. Winner will be chosen at random.
*Must be 21 years of age to enter & a follower of this blog.
*Winner will be announced on July 29th
Now, Spill It!
*You can see other hysterical stories on the Svedka facebook page*