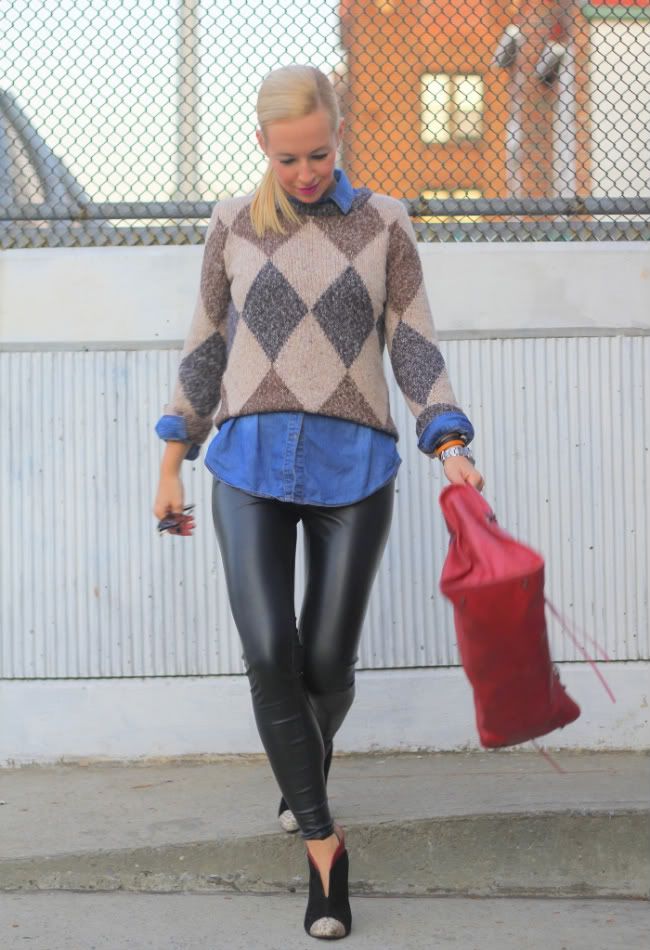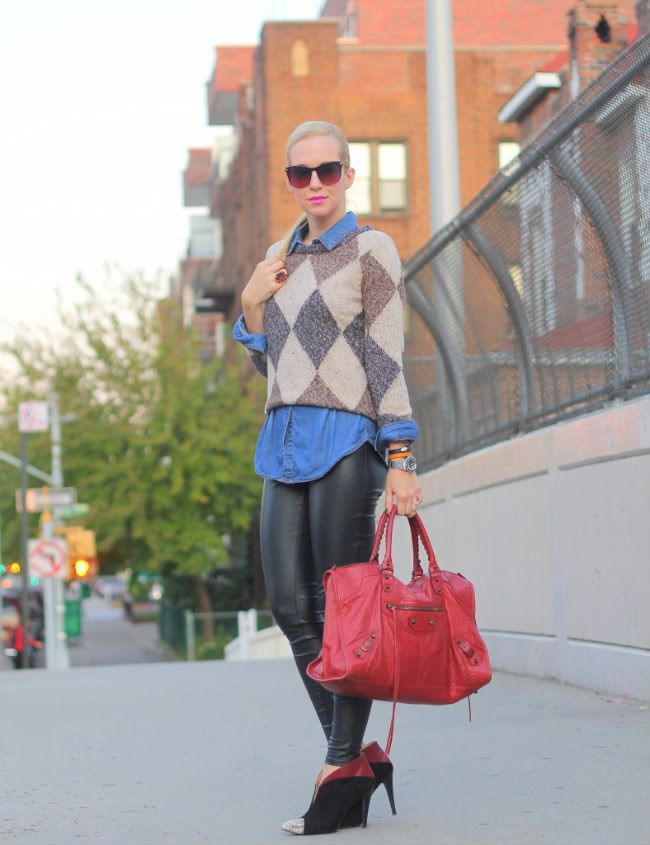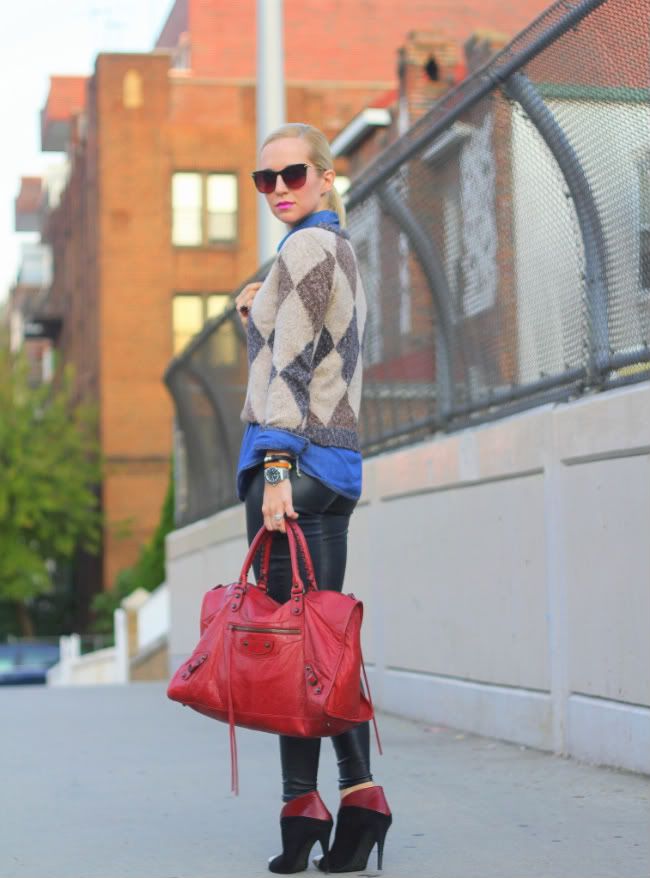 Michael Kors Pants, E&J Sunglasses, Zara Boots, Balenciaga Work, H&M Denim Shirt, Lipstick: MAC Violetta, Sweater from local Brooklyn store, Something Else.
If blogging has taught me anything, it's if I don't feel comfortable in a particular outfit or style, I wont wear it…bottom line. With that being said, whenever I wear something even slightly preppy (like argyle) I need to balance it out with something on the edgier/less preppy side. These leather-like
(yes, again…)
pants are the perfect balance to this sweater.
Also, wanted to clear up that the pants in the post below are NOT leather. Very leather like, but not the real thing.
***
Heading to Miami today (5: 40 AM flight!) for a girls weekend! Pretty excited to spend some quality time with them and for some R&R.