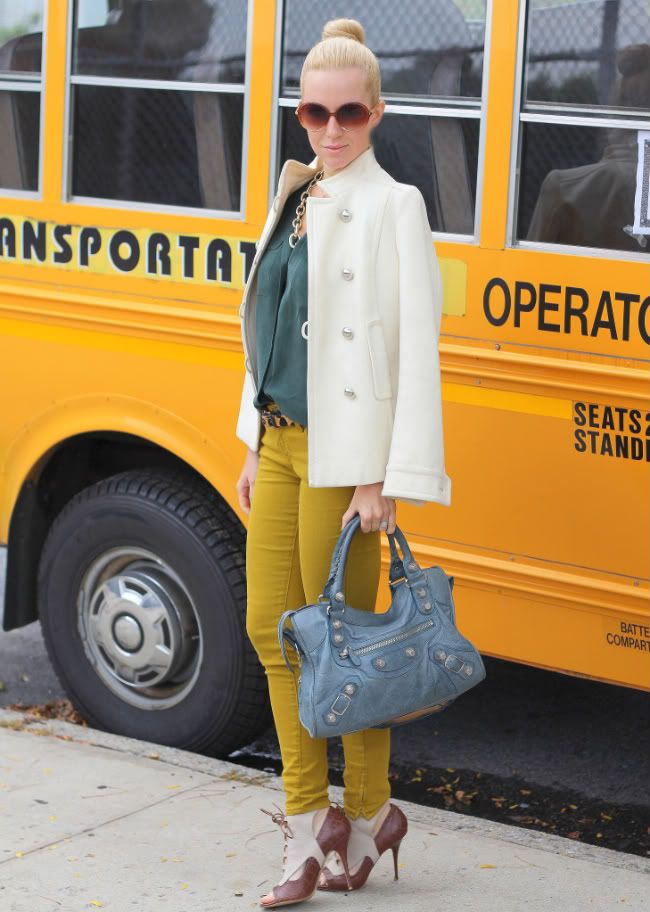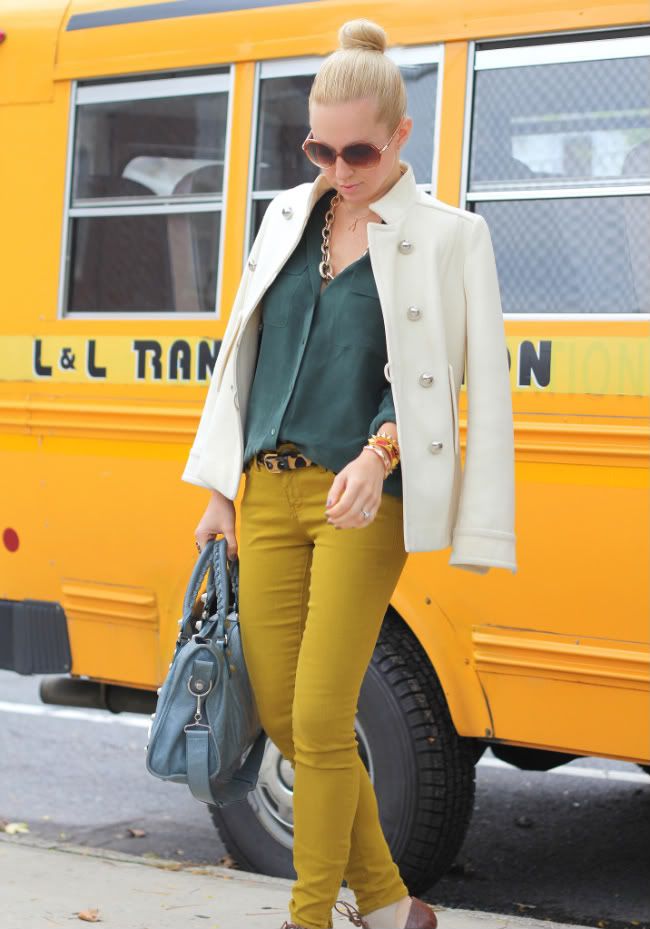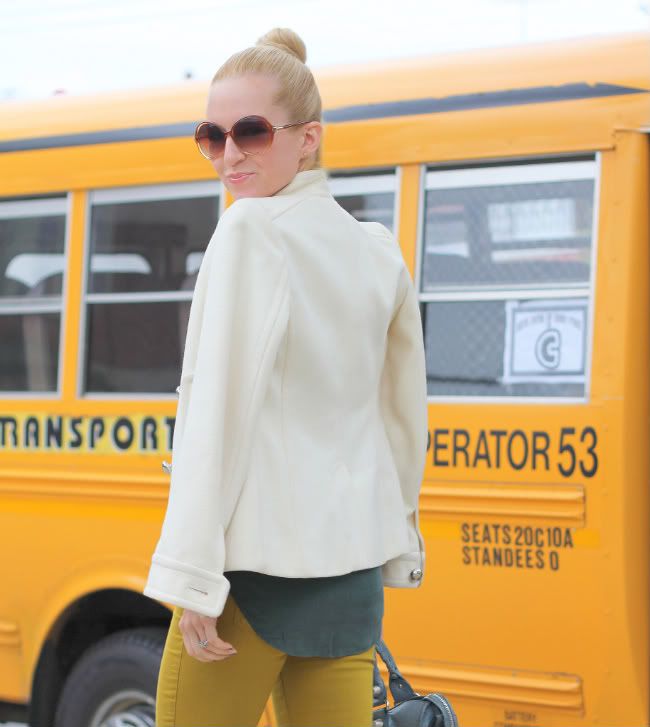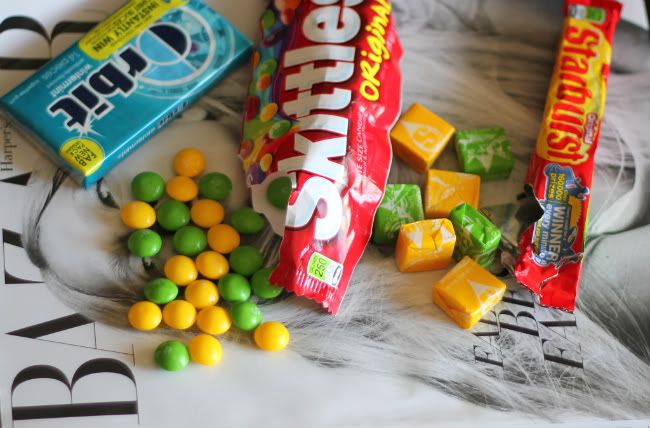 When I was given the challenge to create an outfit based on Wrigley's candy & gum, I was initially ready to wear an outfit using a combo of bright reds, pinks and blues. The next day, my plan changed when I came home with these citron-ish colored jeans from F21. I knew I wanted to go with a lemon and lime theme, but in a fall-season way.
I also felt like a section of a
Pantone book
when I wore this outfit, which I did not mind one bit.