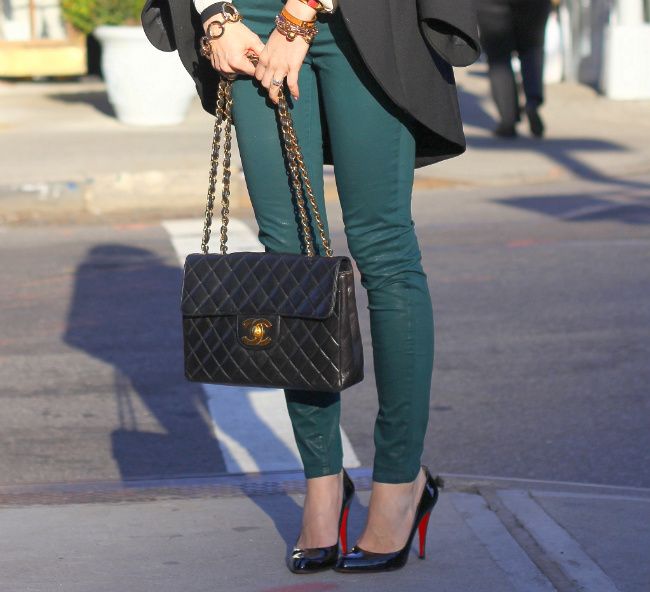 Welcome the newest addition to my handbag collection! I've been wanting this Jumbo Chanel for a few years and after a lot of thought, I decided to sell my
Blue "Tempete" Balenciaga
bag in "exchange" for this one. While I loved that Balenciaga, I was okay with giving it up in order to justify this one (something I've been planning to do for a bit).
For those that are wondering, I bought this bag on eBay, for
significantly
less than I'd pay for a Chanel in a store. I only buy from reputable sellers and I always authenticate my bags on
The Purse Forum
before I commit to buying. I've been lucky enough to find all my handbags this way, but this one might be my favorite.