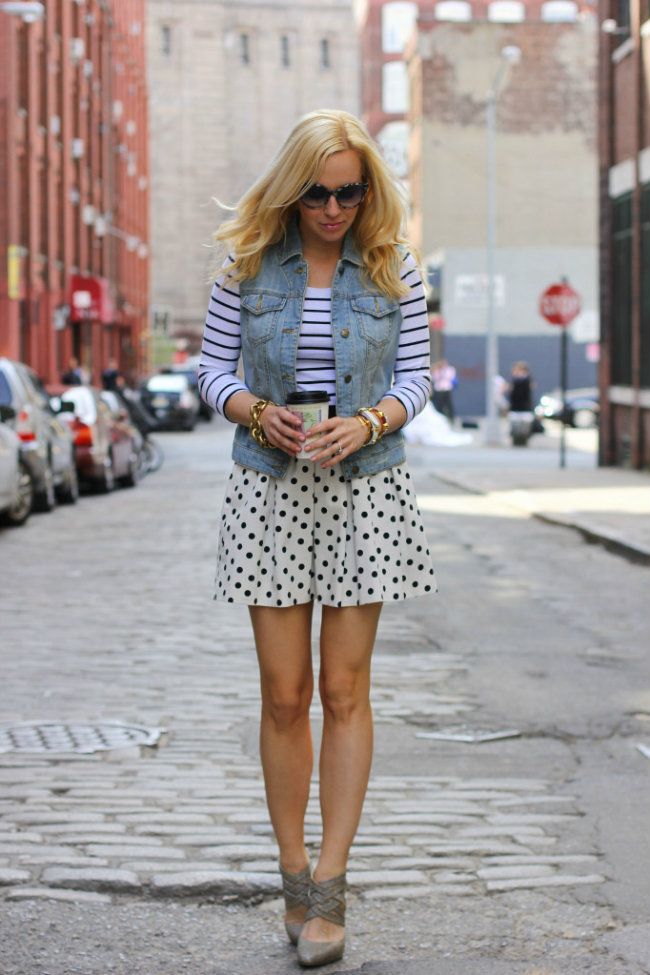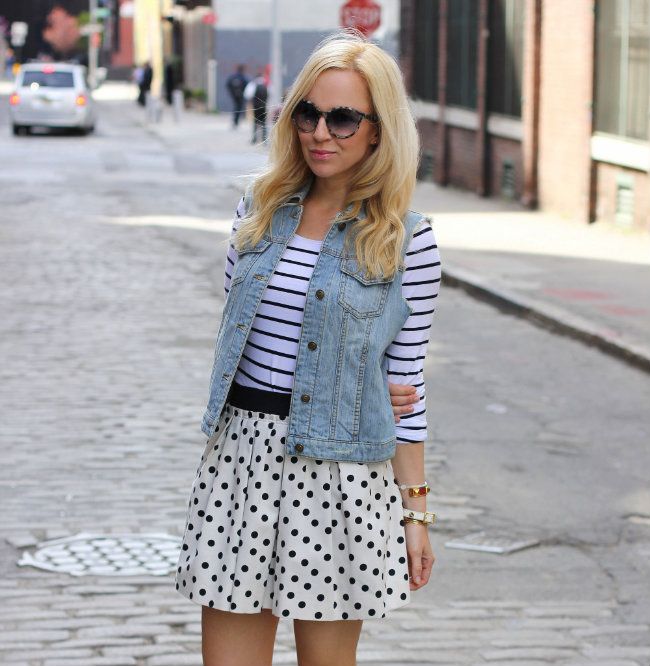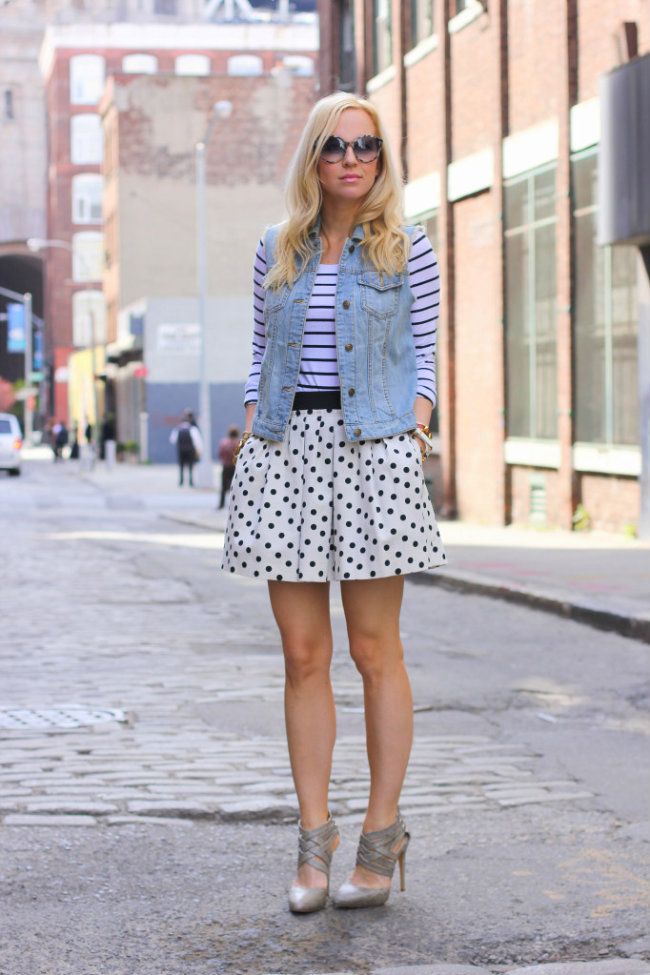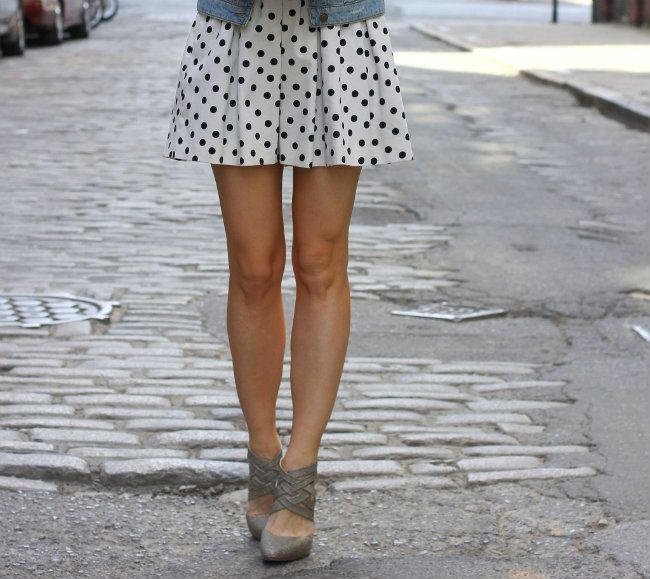 Zara Skirt, Michael Kors Denim Vest (similar here), H&M Striped Top, Rebecca Minkoff Shoes, Miu Miu Sunglasses.
You know what makes me most excited about this outfit? The fact that I've had all of these items (minus the sunglasses) sitting in my closet for months, and some even years. You know what else makes me excited? That I just discovered that this skirt has pockets!
Hope you all have a wonderful Thursday!