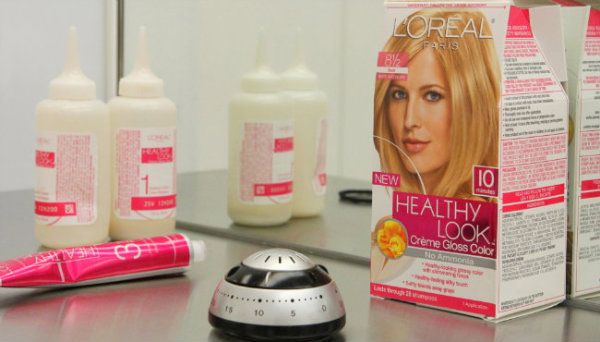 Being blonde has become such a part of my identity, I don't think I could ever be any other hair color. Throughout the years, I've experimented with all shades of the rainbow from a deep cherry red (my fiancé never lets me forget that) to a dark brown. I remember walking into the salon with a picture of Rachel from Friends and instead of asking for "The Rachel" cut, I wanted her chestnut colored locks instead. That lasted for a good 2 months before I went back to being blonde. After those two experimental phases, I made my friends promise that if I ever wanted to be anything but blonde, they would talk me out of it.
It's not that I don't love those hair colors on others, but for me, being blonde is a part of who I am. It might be the fact that as a little girl, I would sit in the bathroom and watch my mother do her own hair color every 3 weeks. She was already a natural blonde, but always preferred it a little lighter (like me). As I got older, I became fascinated by the fact that she never went to the salon, but rather, always did it herself.
That's why I'm truly excited to have partnered with L'Oreal as "the blonde" for their Healthy Look Creme Gloss Haircolor. Both my mom and I have been such huge fans of their products for eons and in my opinion, no one does haircolor like L'Oreal Paris. What I love most about this product is that it is NOT permanent, which is wonderful for those who want a little boost, but are afraid of anything drastic.
Hop onto their
Facebook page
to see more, take the census and to download a coupon for L'Oreal Healthy Look Creme Gloss.