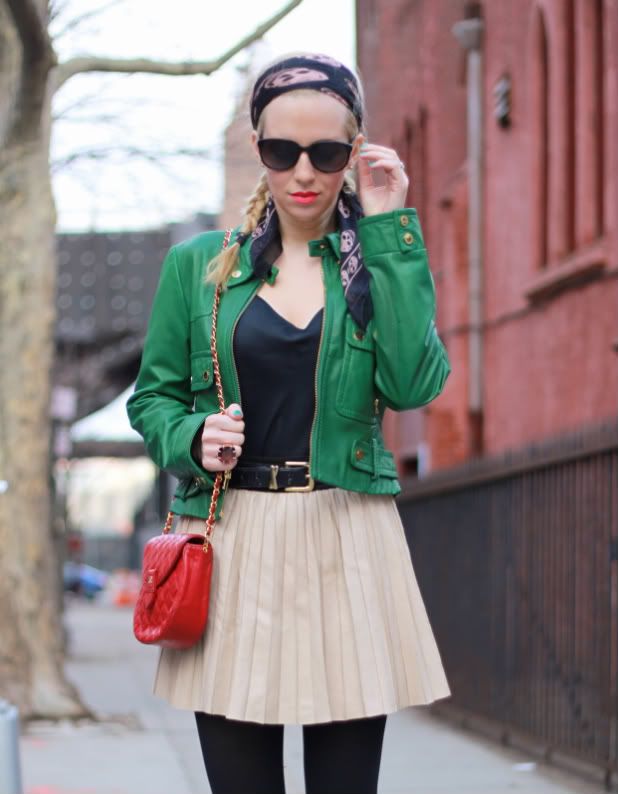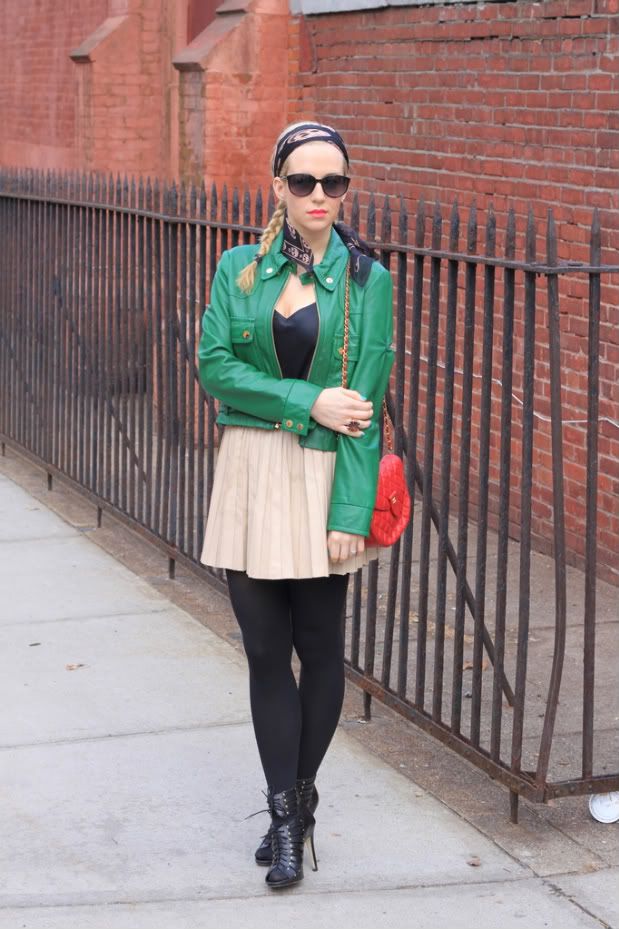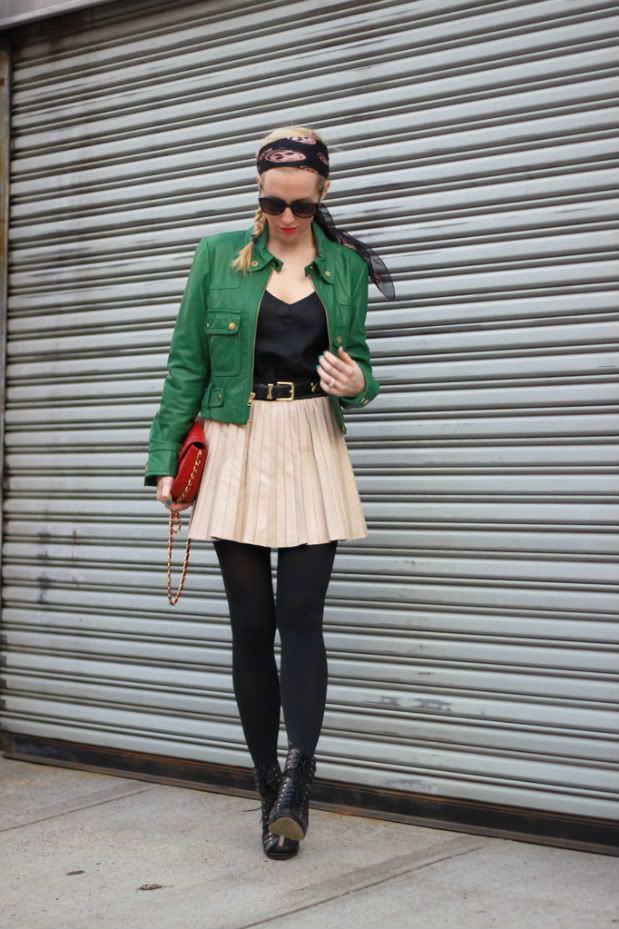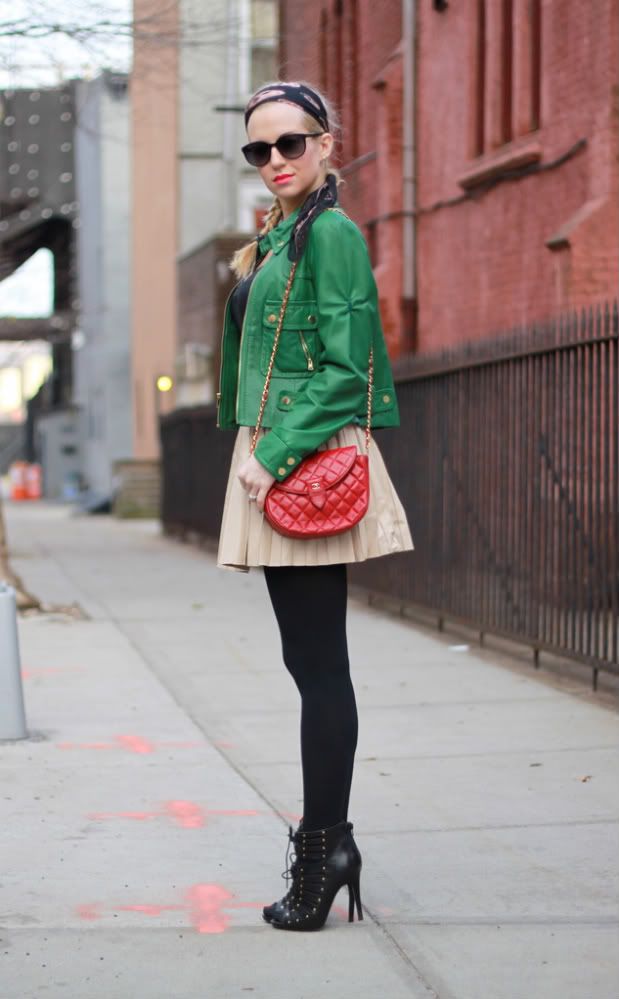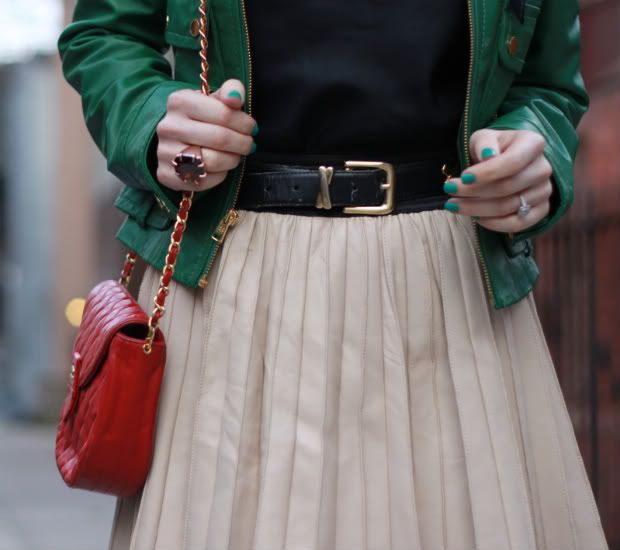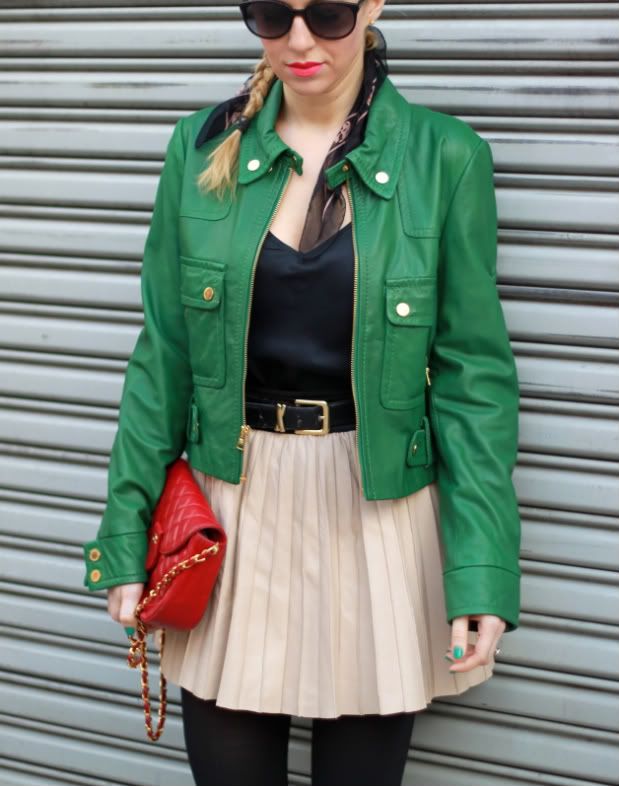 BCBG Leather Jacket, Zara Leather Skirt (new), Vintage Belt, A. McQueen Scarf, Vintage Chanel Bag, Dolce Vita Shoes, Michael Kors Sunglasses, Nail Polish: American Apparel Malibu Green, Lipstick: MAC Impassioned.
I don't know about you guys, but when I think of the term "leather on leather" I usually think of something edgy, a little hard in feel and usually black or brown in color (which is definitely not a bad thing!). I wanted to achieve a look that was slightly softer wearing leather. I liked the idea of pairing this bone colored skirt with my bright green jacket. I felt between the feminine pleats of the skirt and the color combo, the outfit got the slighter softer look that I was going for.
On another note, I've had some questions about my handbags. If you missed it, I did a post a few months ago that you could read
here.