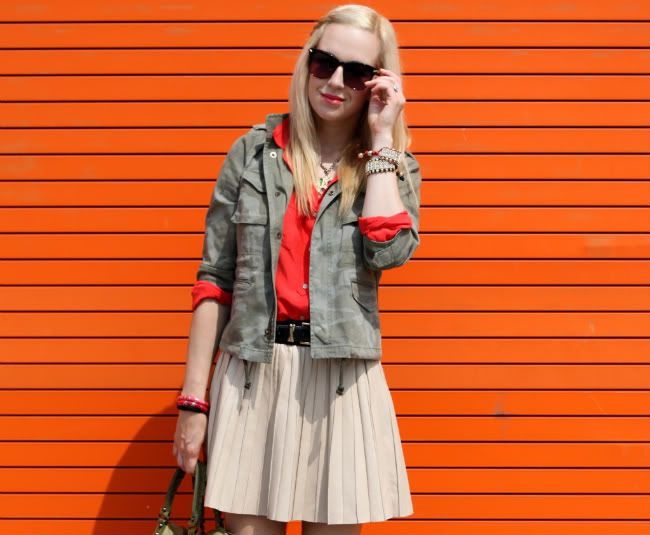 Zara Leather Skirt & Jacket, J Crew Shirt, Stuart Weitzman Shoes, Balenciaga City, E&J Sunglasses, Vintage Belt & Necklace, F21 Bracelets.
This leather skirt has easily become one of my favorite pieces in my closet (last worn with tights
here
). Probably because I'm drawn to looks that are a slight mix of feminine and edgy, and this skirt fits that bill perfectly. It was also made in black, but unfortunately I missed out on that one.
Really
hoping Zara releases a similar version for their upcoming fall or holiday line.