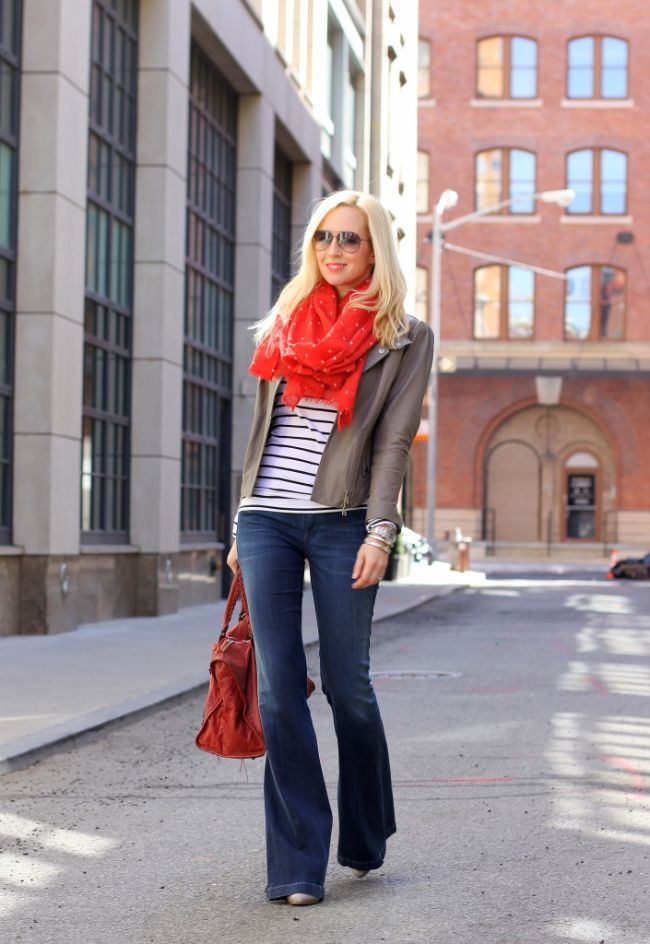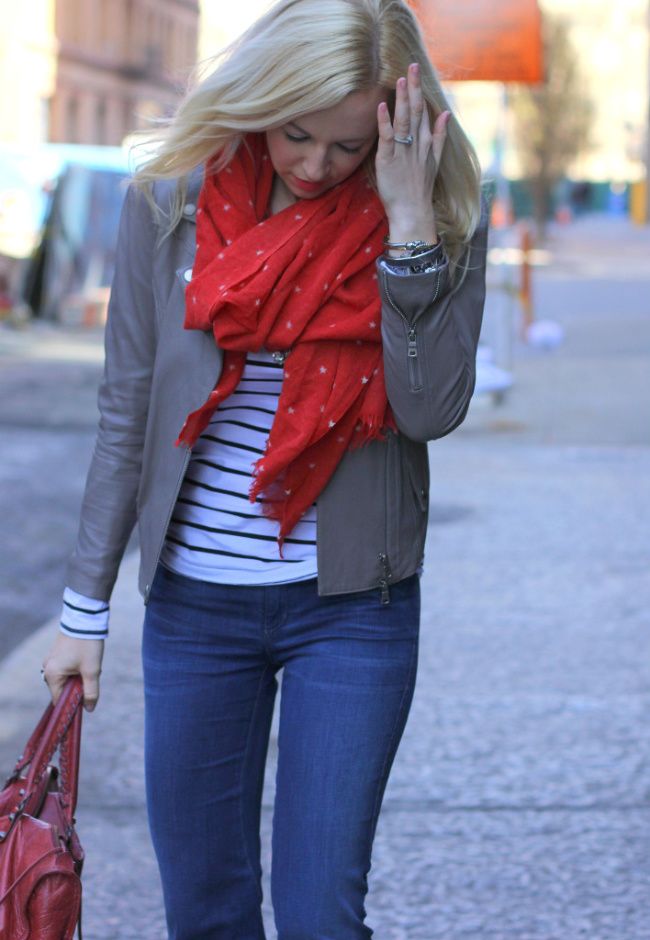 Goldsign Jeans c/o
(another favorite pair here), H&M Striped Top, Dolce Vita Leather Jacket,
Rebecca Minkoff Shoes
, J Crew Scarf, Balenciaga Bag. J Crew Necklace.
I know I've been wearing jeans a lot lately, but I'm feeling sort of stuck in between seasons at the moment. It's a little too cold for bare legs, yet I've mentally put my tights away, so not ready to whip those out again. Hopefully it's going to warm up soon so I can wear all the pretty dresses and skirts I have hanging in my closet.
Thanks to Kim for taking these photos!