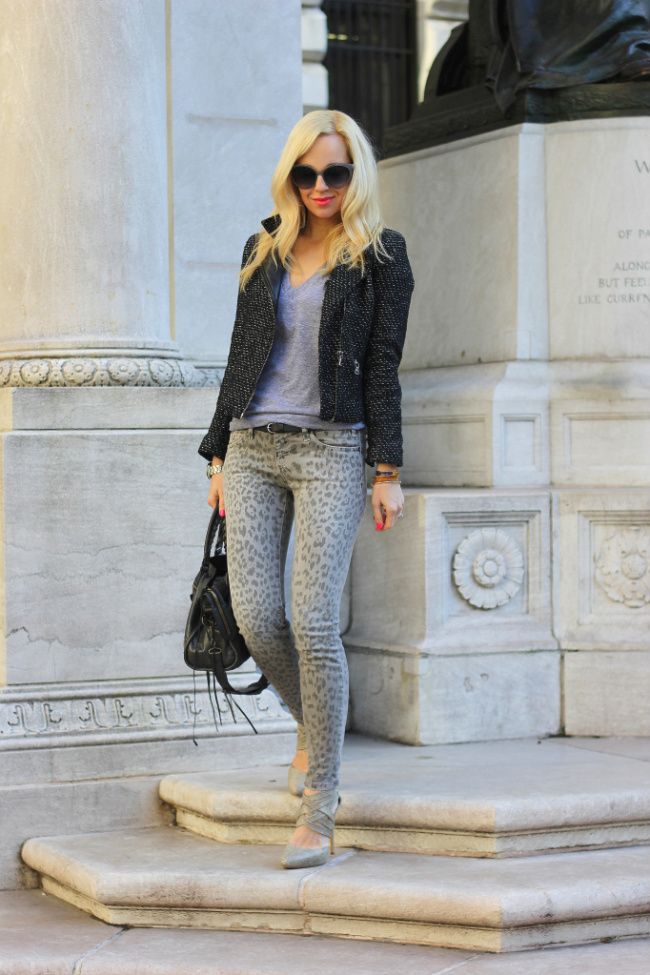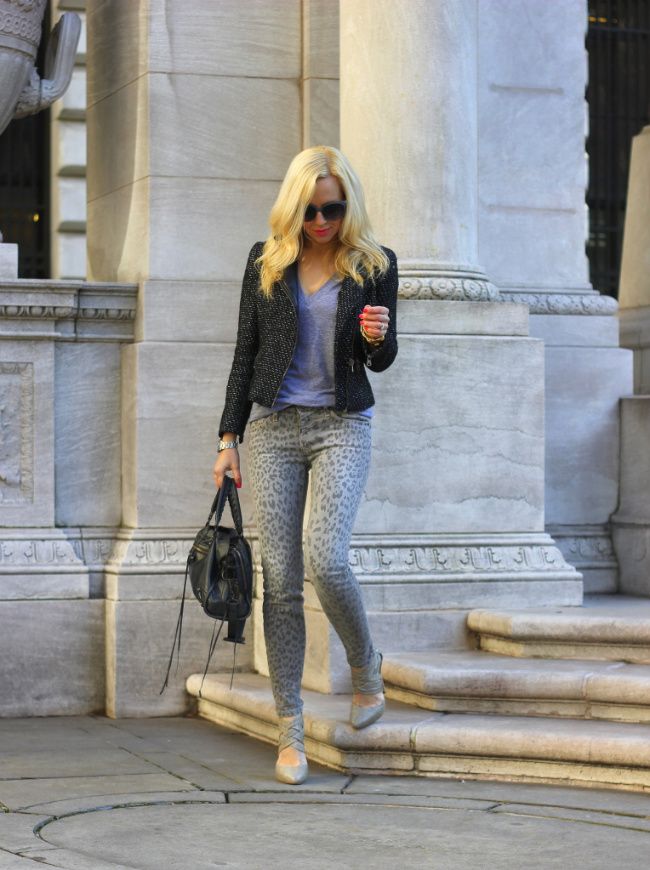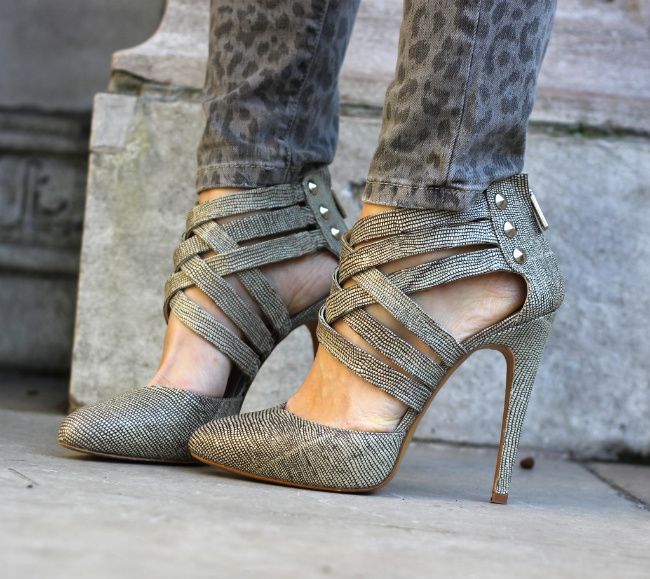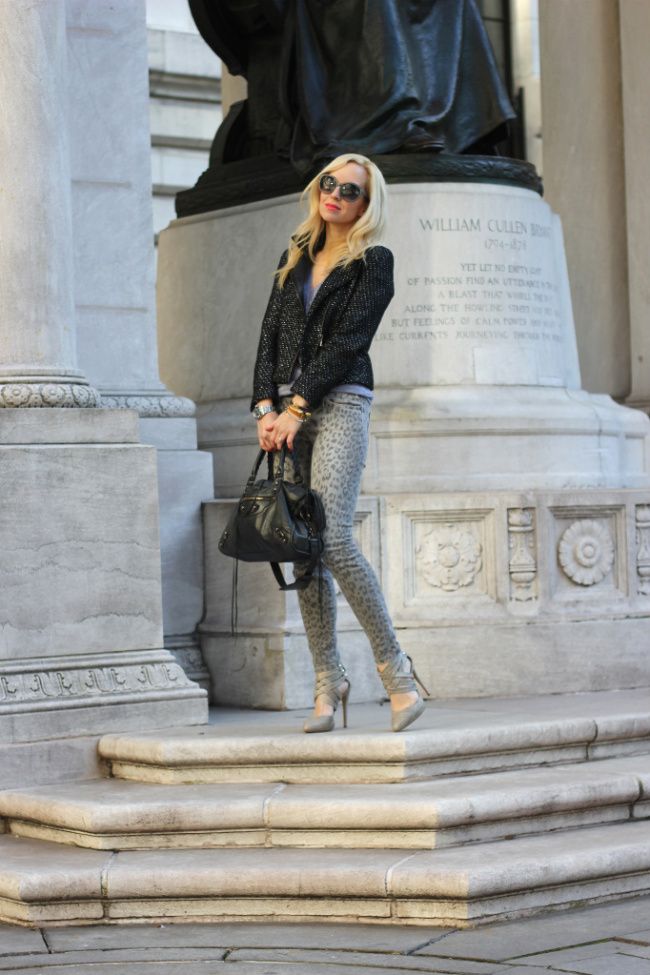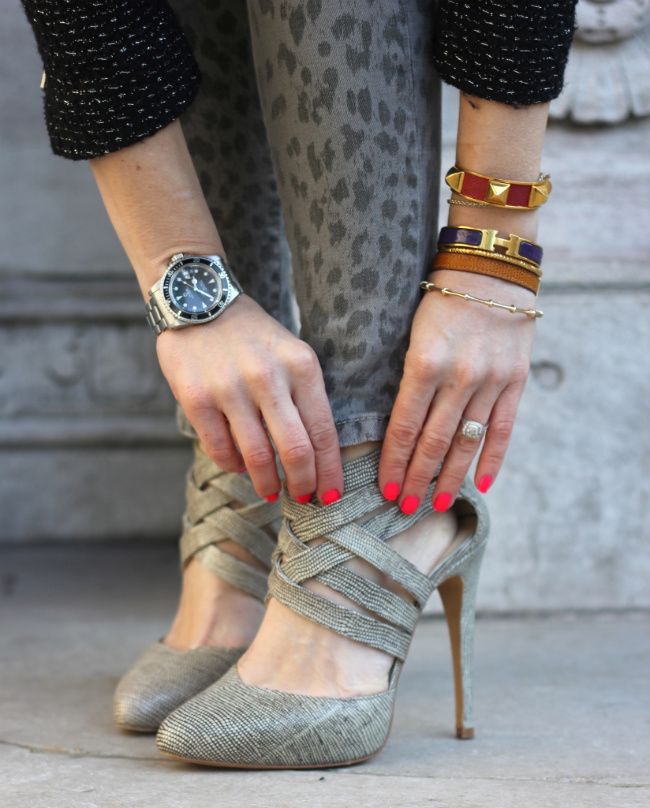 Current Elliott Jeans, Rebecca Minkoff Shoes, American Apparel Tee, Zara Jacket, GAP Sunglasses, Rolex Watch, Balenciaga City Bag, Bracelets: Hermes, McQueen, Poshlocket. Nails: Urban Outfitters "Hot Tub." Lips: MAC "Impassioned."
It just happens that my two last blog outfits include leopard print pants. The funniest part is that the last time I wore leopard pants was my senior year of High School to a Spring Break Cancun trip (Senior Frogs, anyone?) A few years back, I remember looking at old photos with my best friend and saying "can you believe those pants?" And here I am again. Well I must admit, I love pairing this printed pattern with something a bit more basic in both color and pattern.
Oh and if my dad is reading this (hi dad!), I promise to give you your watch back!
More importantly, Happy Valentines Day!!!