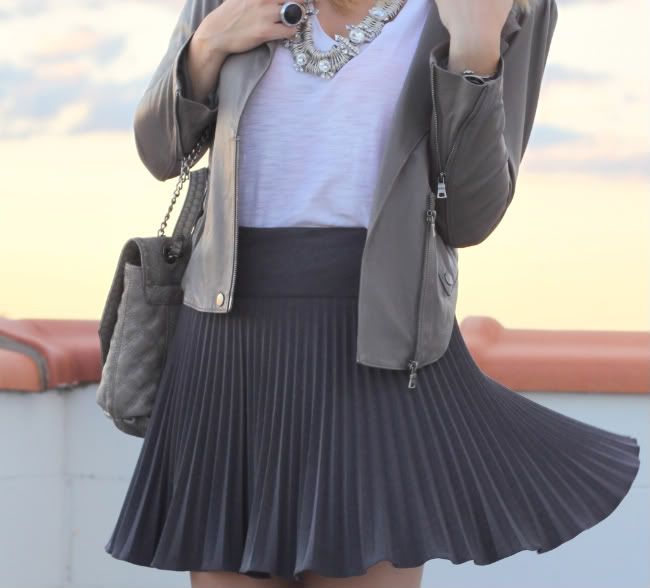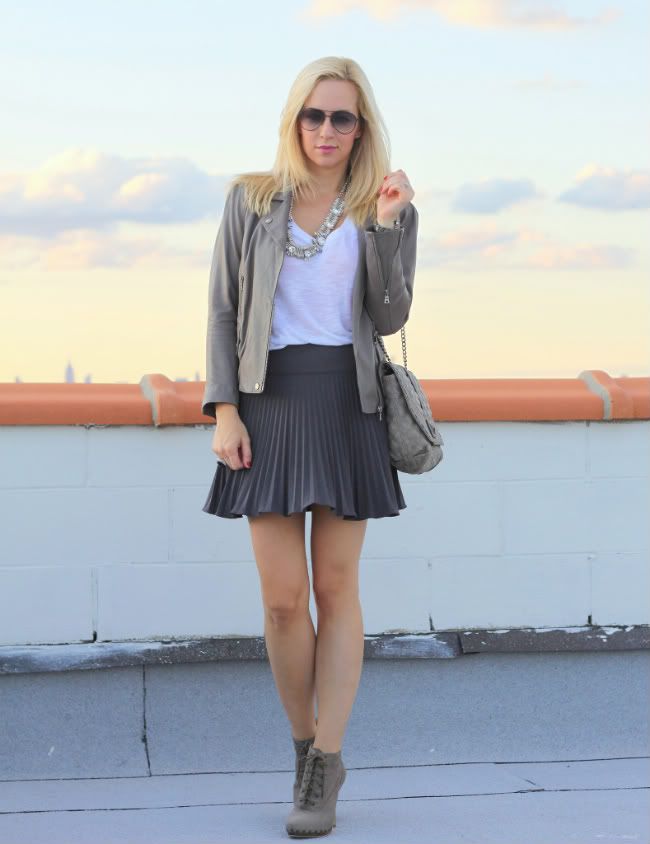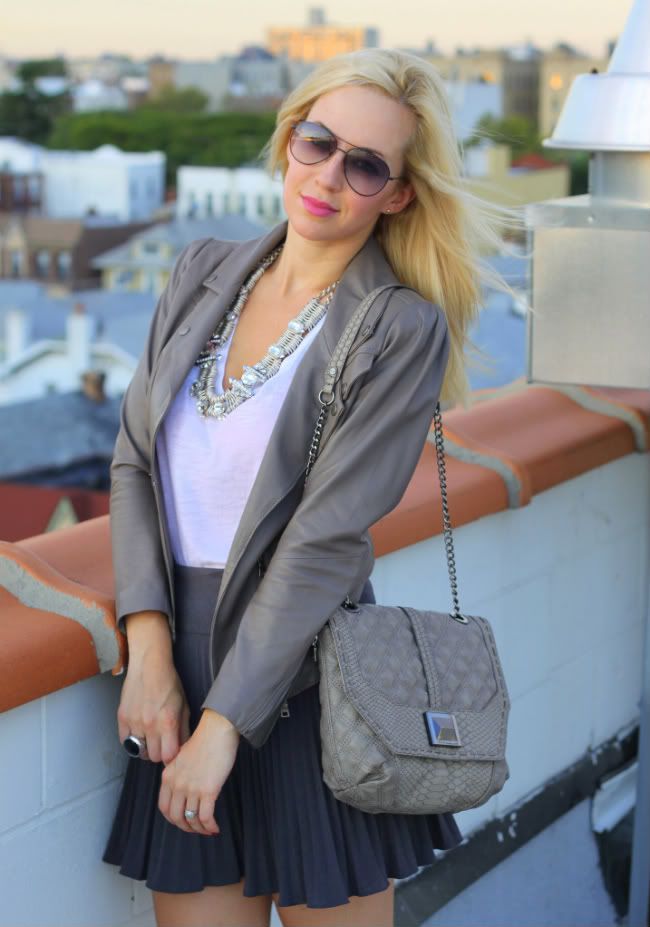 Bag c/o of Rachel Roy, Madison Harding Booties , Dolce Vita Leather Jacket, Skirt (old unknown brand), J Crew Necklace, F21 Tee, Miss Sixty Sunglasses.
Channeling fall a little early, but as soon as Rachel Roy sent over this bag, I had to put together one of my favorite fall looks: head to toe grey.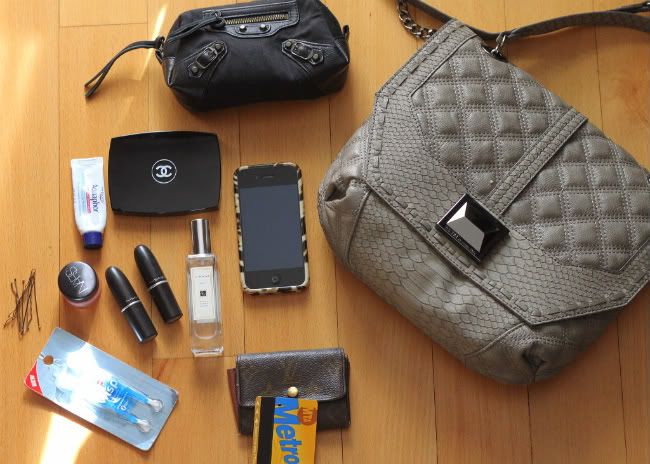 The main reason this bag was sent over was for a fun "What's in your Bag" segment.
These are things I carry for an evening out, rather than for a full day, so the load is a lot lighter. I always have a lot of lipsticks or lipglosses, random bobby pins, Aquaphor (addicted to it), a little bottle of perfume and Colgate Wisps. If you haven't tried them, you must! Instant fresh breath.