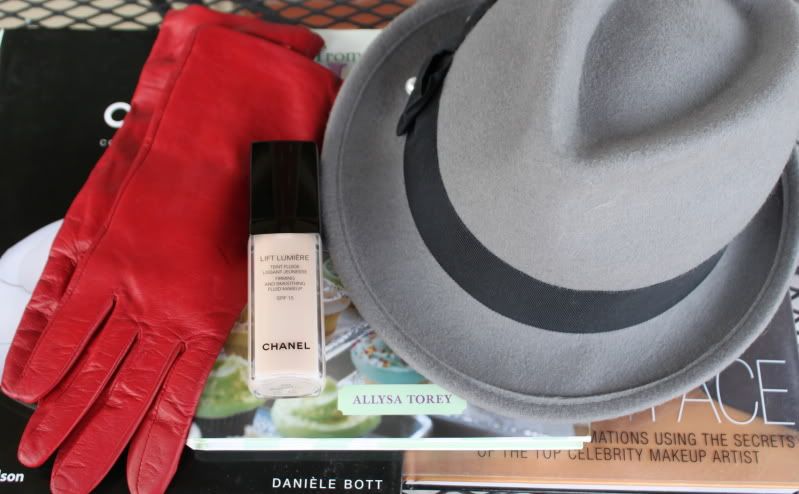 all items purchased @ Lord & Taylor Dept Store
Just 3 things I picked up in the last week. Red leather gloves to add some extra oomph to a winter outfit. Chanel "Lift Lumiere" foundation which I bought based on the great reviews I read. Used it 2x and so far I'm loving it. Lastly, I've been looking for a grey hat like this one, but couldn't find one that I loved or that fit my head properly. Finally found one when I wasn't looking. Doesn't that always happen? Plan to wear it this weekend and take some outfit shots.
Hope everyone is enjoying their weekend!