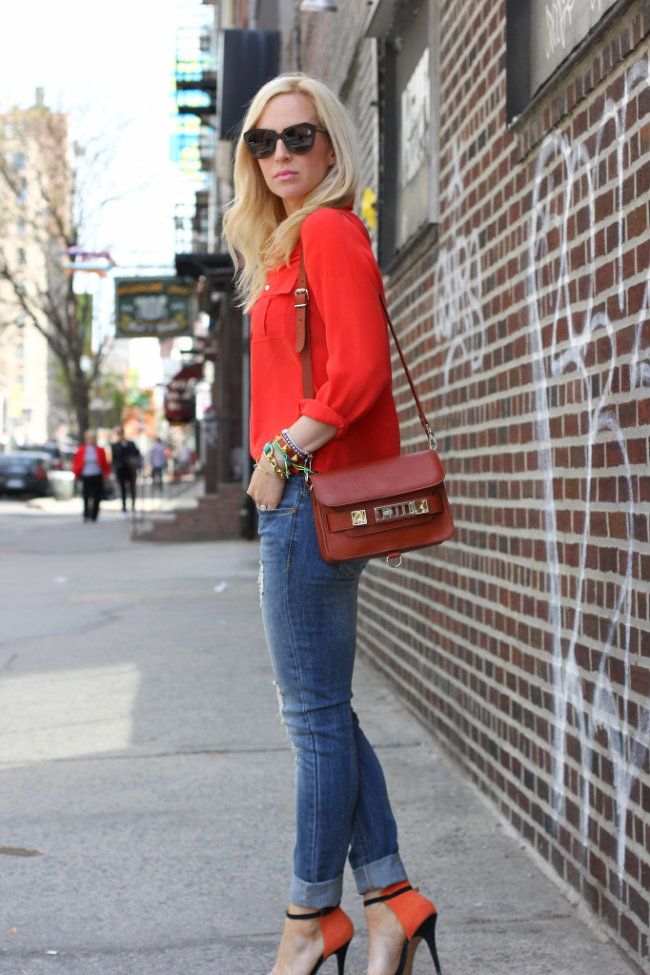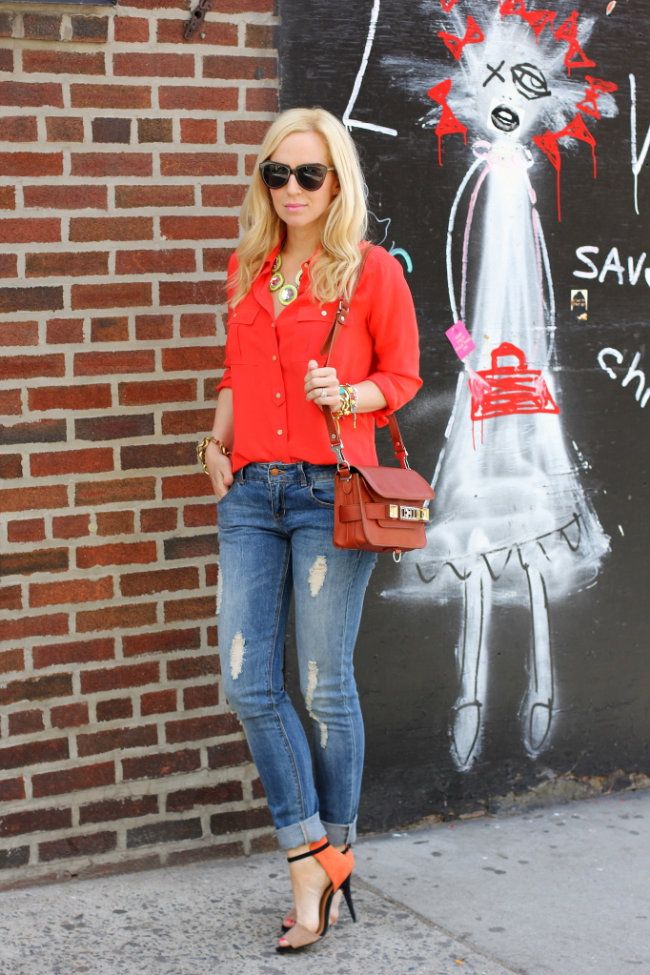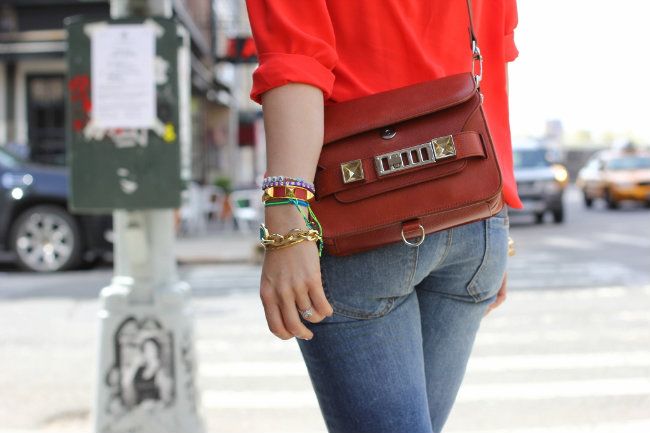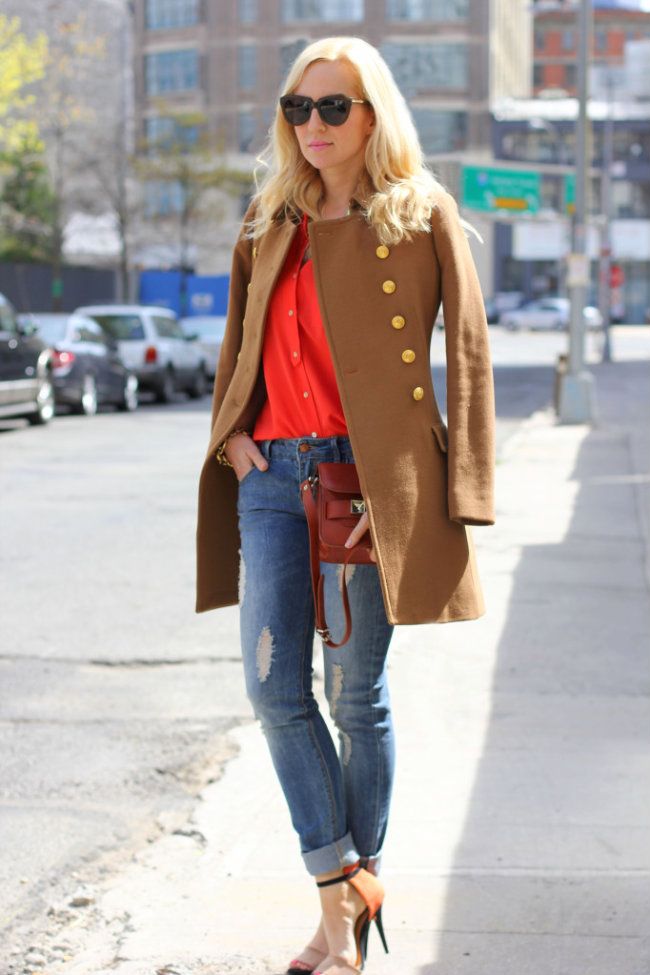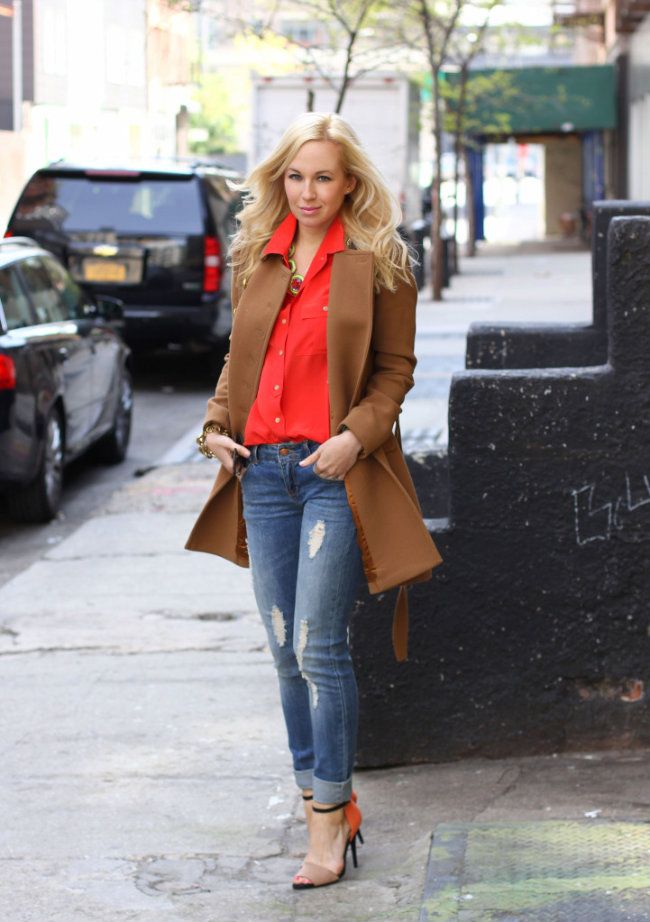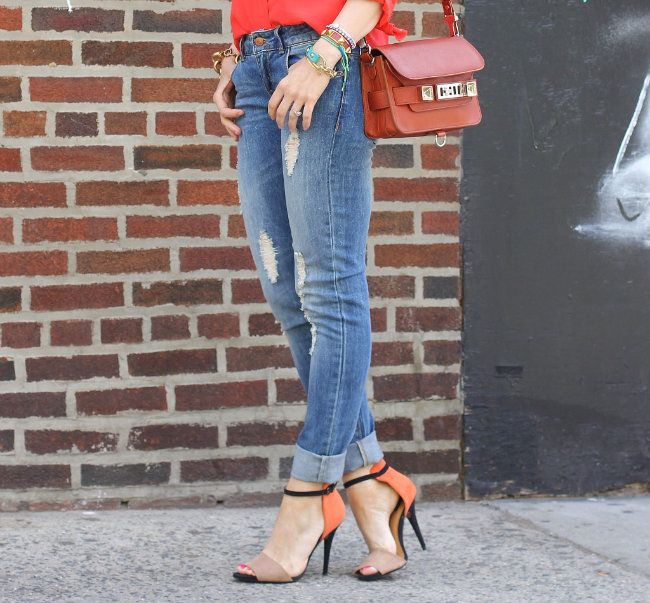 Zara Jeans, J Crew Blouse, Zara Shoes, PS11 Bag, J Crew Coat, Aqua Necklace via Bloomingdales, Karen Walker Sunglasses, Bracelets: Wanderlust, Hermes, L.A. Kahn Designs.
Wanted to take this opportunity to answer a few FAQ:
1. What kind of camera & lens do you use?
Right now we mainly shoot with a
Canon 60D
using a
Canon EF 50mm f1.4 lens.
2. Who takes your photos?
Mainly Keith (god bless that man!) and also other
blogger
friends like
Christine
,
Kim
&
Keiko.
3. What did you study in school?
I actually got my Bachelors in Business Management, but after I graduated, I went to
FIT
for styling.
4. What do you do for a living?
I've been involved in some aspect of the fashion industry right out of college and now I'm working as a freelance stylist. The industry is not for everyone, but I cannot imagine doing anything else at this point in my life.
5. Where is your engagement ring from?
Keith worked with a local jeweler to have it designed & modeled after the
Tiffany Legacy ring
. Without a doubt my favorite piece of jewelry I own 🙂
***
PS: I answered the questions that were asked in the posts below (in the comments section). If I missed any, please let me know!