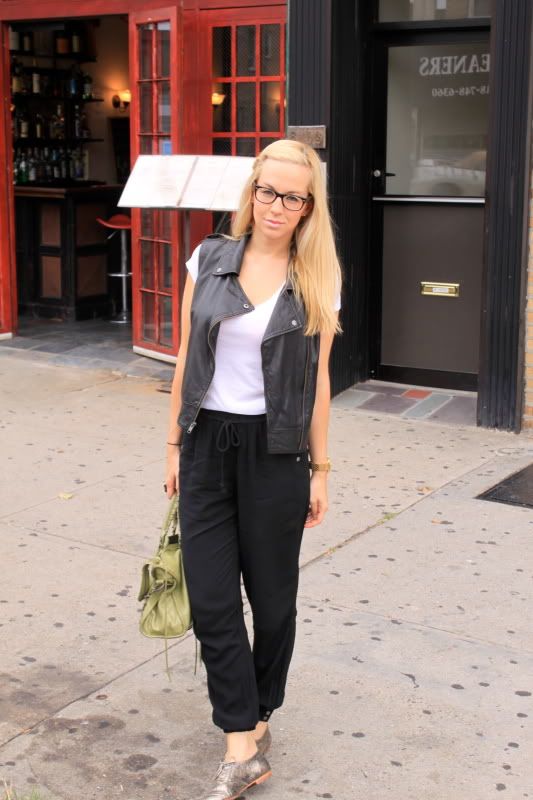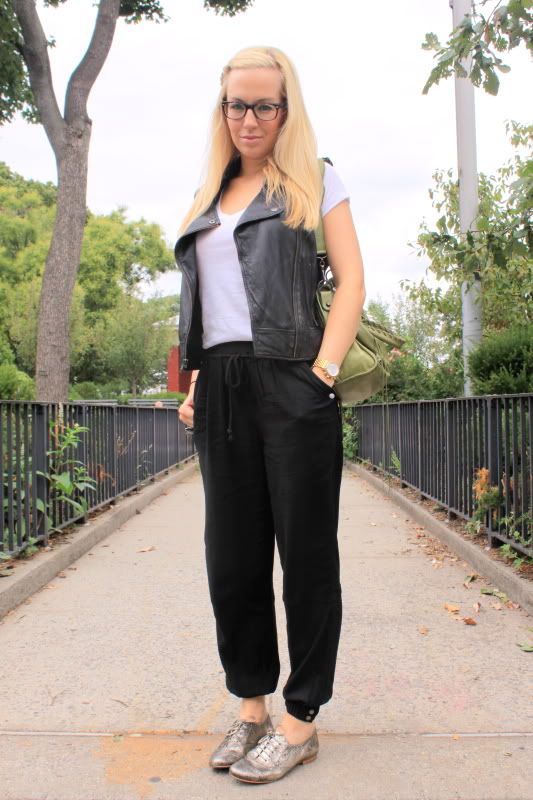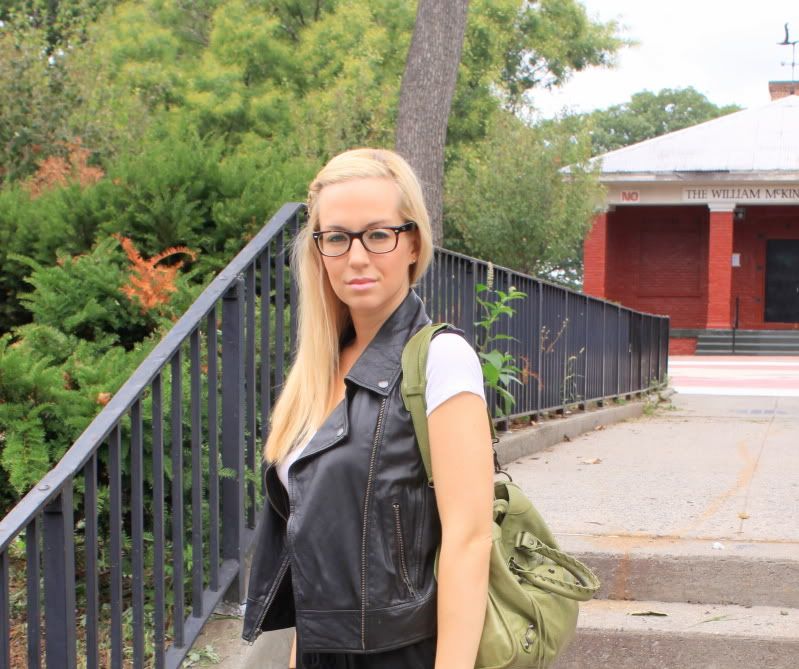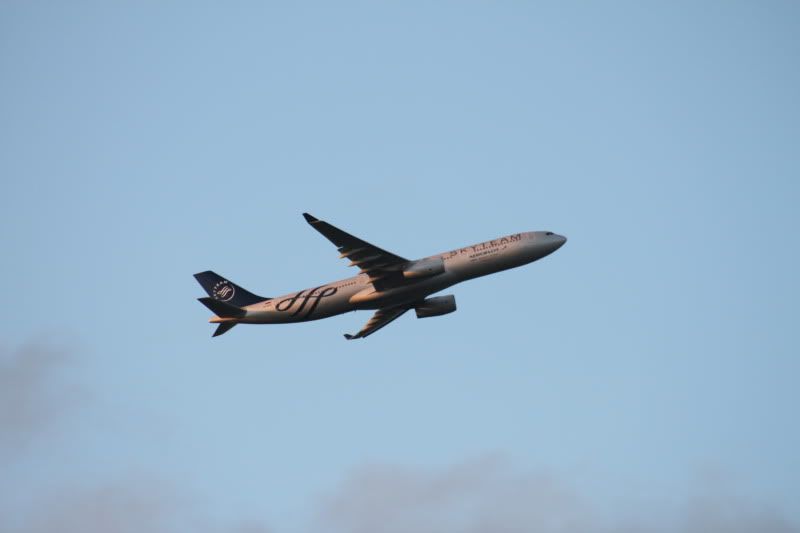 I always wonder where a plane is going when I see one up in the air…
I don't know if it's a Libra thing but I'm a big daydreamer.
I catch myself in random daydreams almost every single day.
Some of them realistic and some of them out of this world.
But I guess the only way to make things happen in our life is to dream about them first, right?
I was meeting my friends for Sunday brunch and wore a super casual outfit! Sunday is a day where my glasses usually stay on (no contacts!) and the heels come off. A day of rest!
Michael Kors Pants
Boutique 9 oxfords
Hinge Leather Vest
Rayban Eyeglasses
Follow me on
Twitter