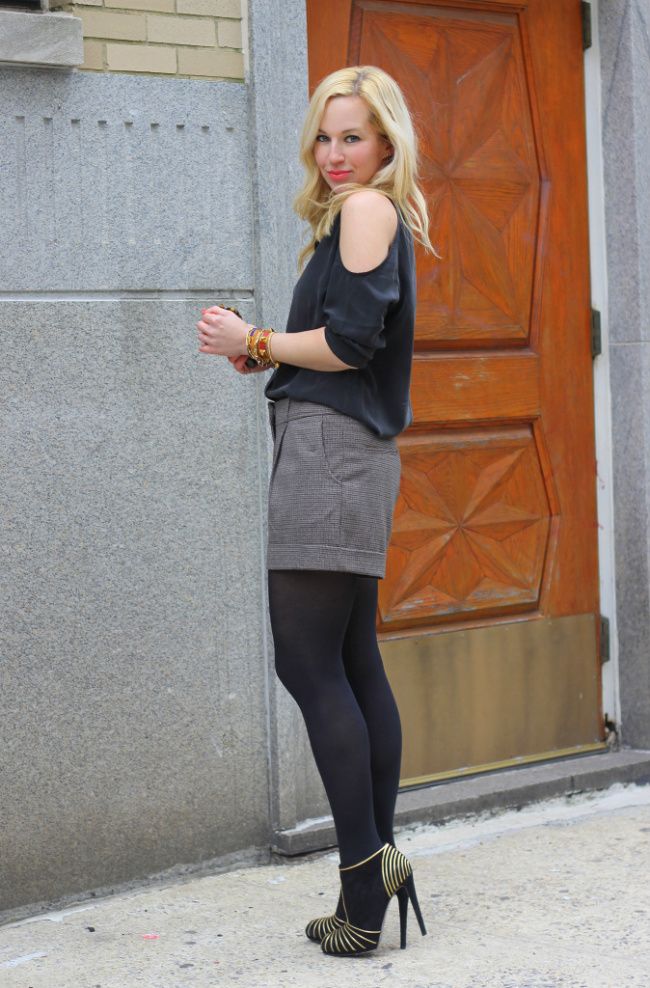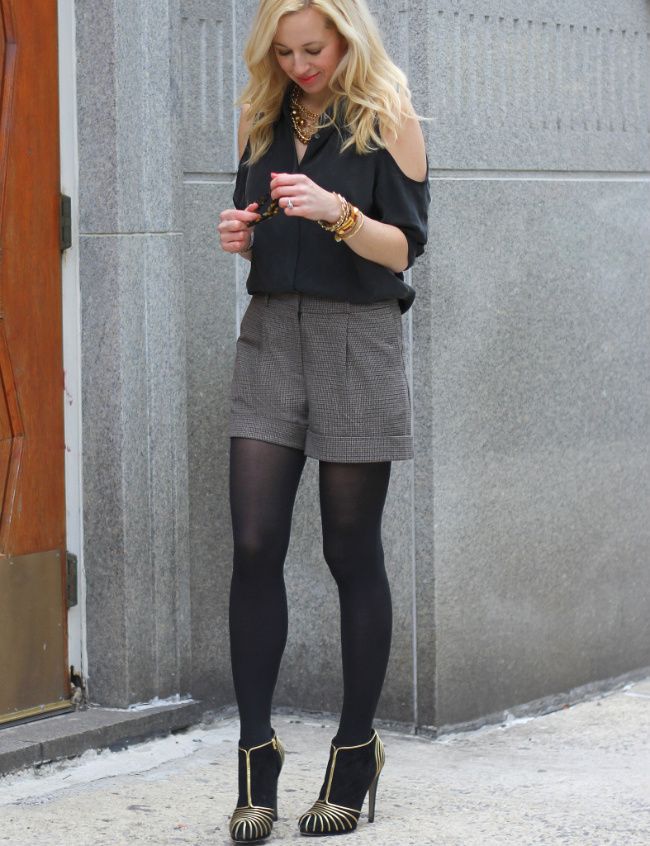 Equipment Top, H&M Shorts, Express Tights, Sergio Rossi Boots, Lauren Elan Necklace.
After getting an incredible amount of use out of the tan version of this shirt (worn
here
and
here
) I decided it made complete sense to break down and get it in black. I like to find ways to justify certain purchases, but all in all, cost divided by wear, it almost pays for itself (like my reasoning?).