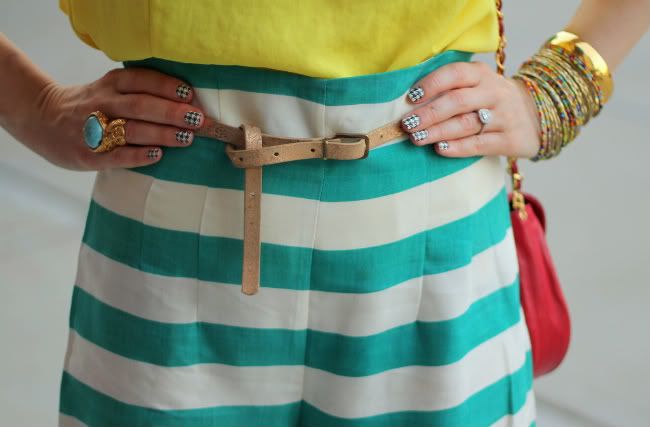 H&M Shorts & Necklace, Zara Top, Stuart Weitzman Shoes, Vintage Chanel Bag. J Crew Belt. Nails: Sally Hansen Nail Strips. Lipstick: Maybelline Coral Crush.
Bright colors & somewhat beachy hair (I air dry and then use a curling iron on a few pieces) is what I'm all about when summer rolls around! Well, at least for this upcoming summer.
Also, wanted to answer 3 questions I often get asked:
What kind of camera do you use? I use both a Canon Rebel T1i and the T2i. The last few posts have been with my fathers T2i, which I borrowed from him. I am planning to upgrade my own T1i soon.
What do you do for a living? Do you work in Fashion? Yes, I do work in the industry. I work for a large accessory company and work in our showrooms (we have several brands) with store buyers. I would say half of the outfits on this blog are things I wear to work and half are not.
How tall are you? I'm 5'7″ without shoes.