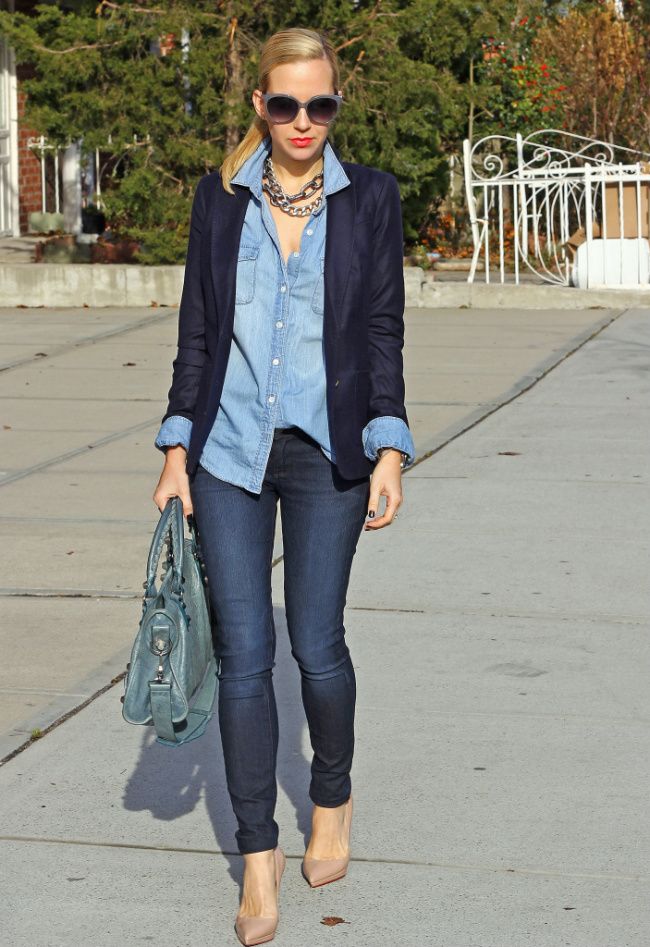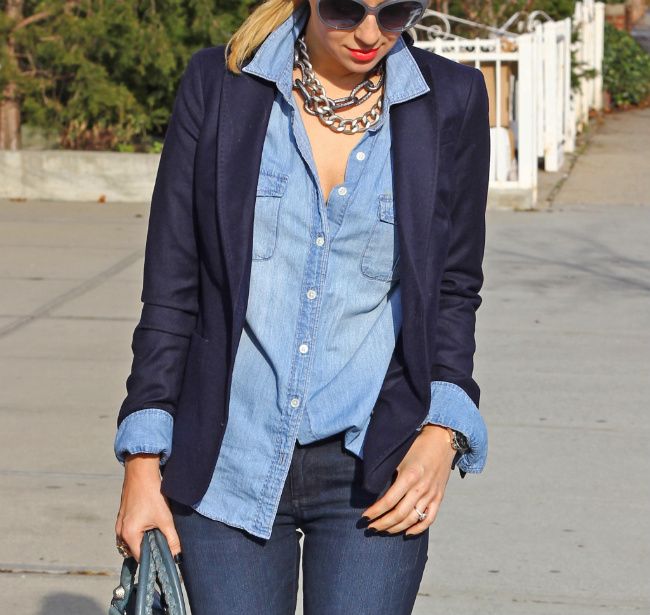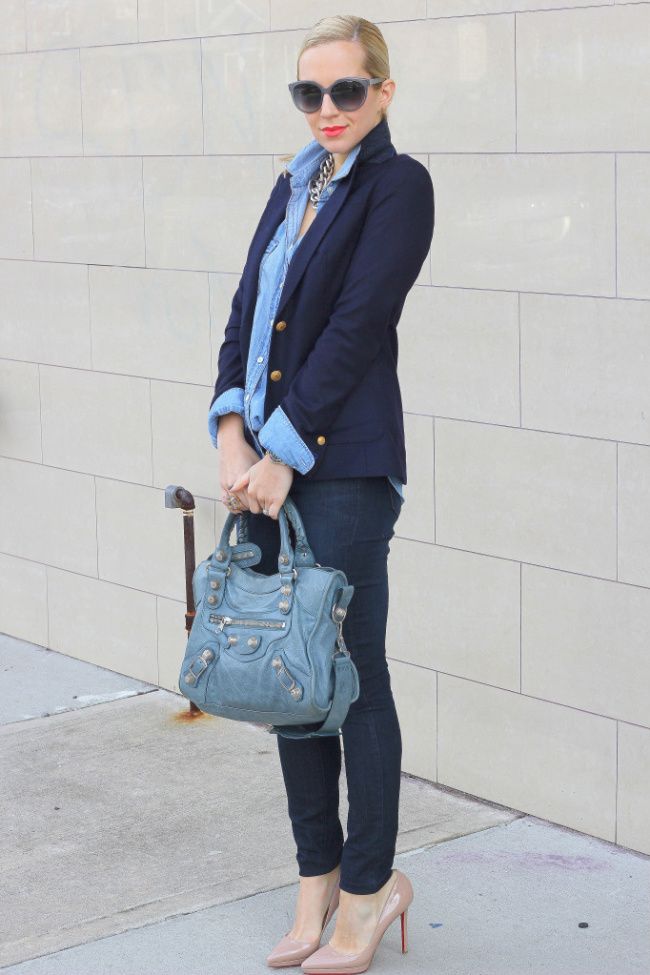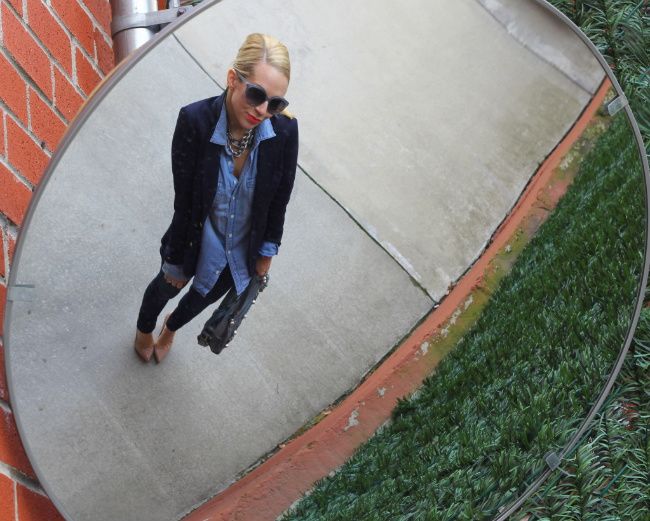 J Crew Chambray Shirt, Paige Jeans c/o, Tommy Hilfiger Blazer c/o, Balenciaga Tempete City, Christian Louboutin Shoes, GAP Sunglasses, HRH Collection Necklace c/o. Nails: Revlon Black, Lips: Revlon Hot Coral.
Christmas is only a few days away and the weather in NYC has been a bit bizarre. The high has reached a warm 60 degrees and instead of a winter coat, I've been wearing a few thin layers with the addition of a cozy scarf at night. Not going to lie, I sort of wish it was like this throughout the entire winter.
PS: Anyone watch American Horror Story? CRAZY show! In the best possible way.