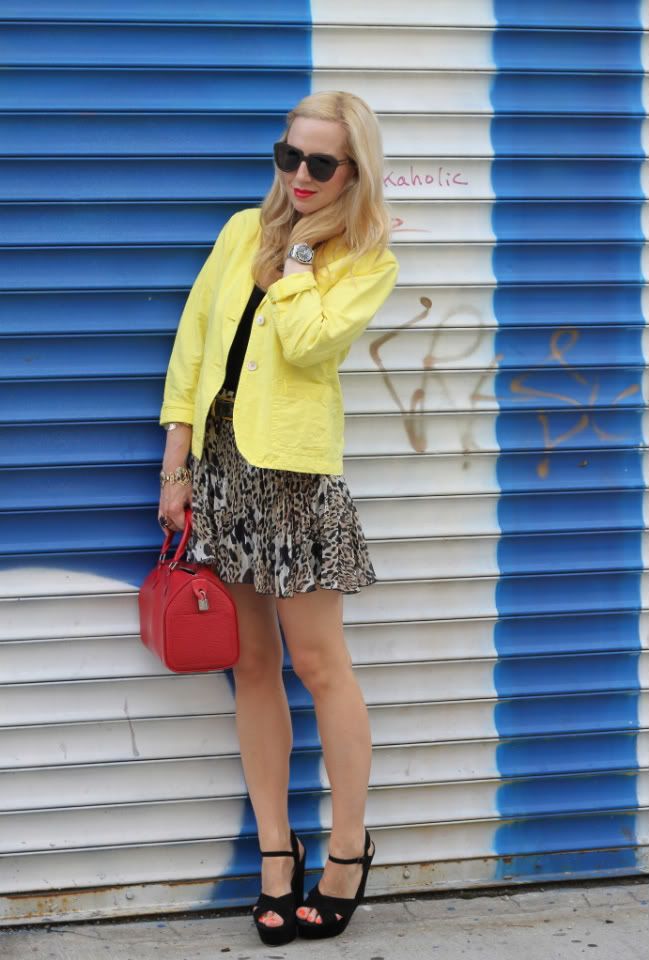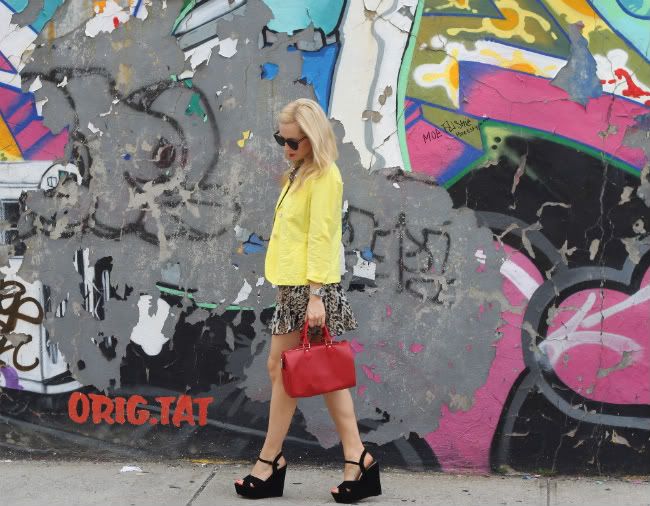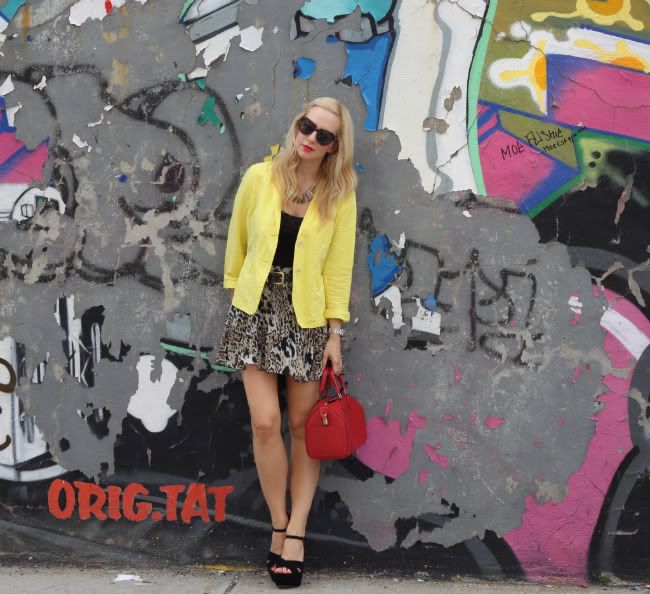 ASOS Skirt, J Crew Blazer, Vintage Belt, Louis Vuitton Bag, Steve Madden Sandals, Karen Walker Sunglasses, H&M Necklace. Lipstick: MAC Red.
Always impressed by the amazing street art in Williamburg. So many beautiful walls and areas to be completely in awe of!
On another note, I'm quite happy to report that these platforms really are quite comfy! I walked around the entire day and experienced just a tinge of discomfort, hours later, from the strap. I know that will go away after breaking them in just a drop more.