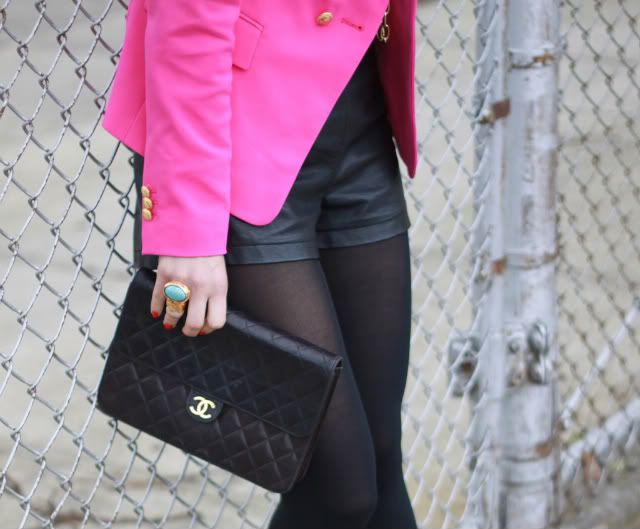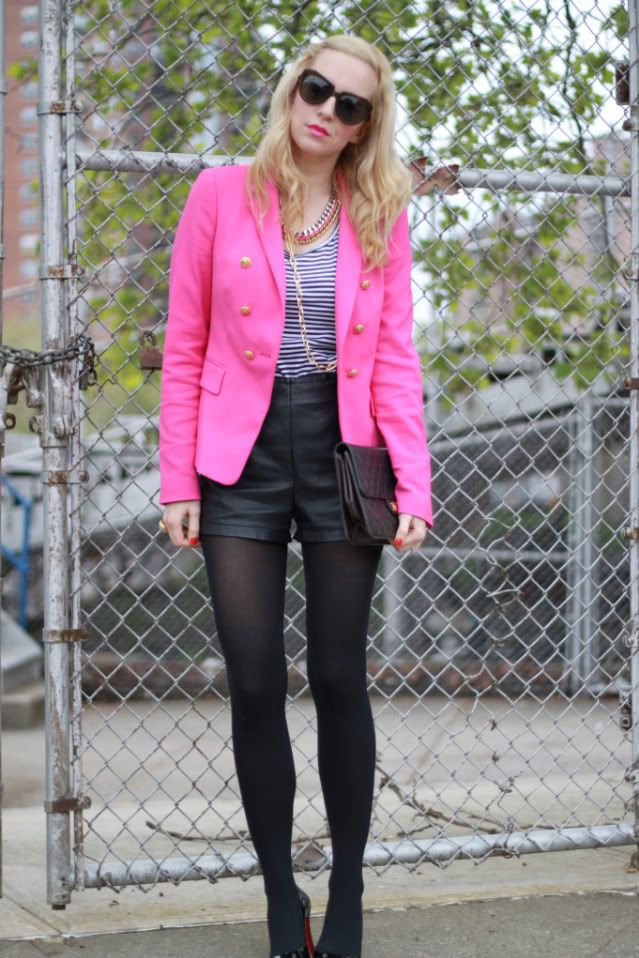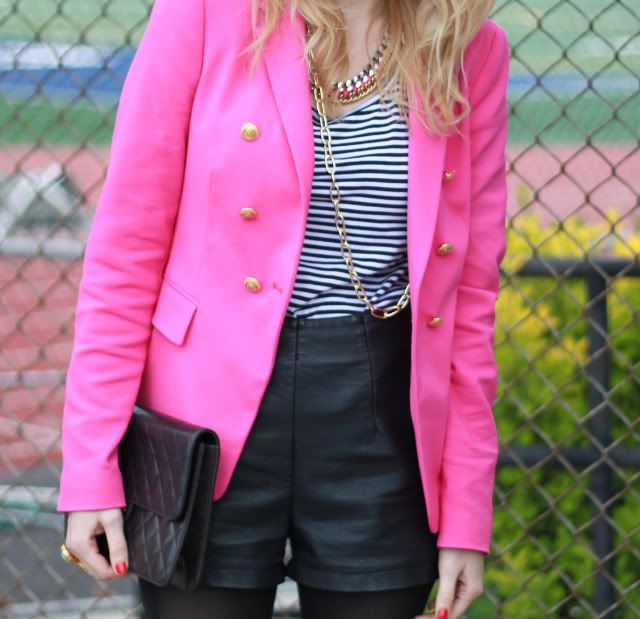 Zara Blazer, Forever21 Faux Leather Shorts, H&M Striped Shirt, Christian Louboutin Shoes, Karen Walker Sungalsses, Vintage Chanel Bag, Jewelry: Rachel Leigh, HRH Collection, YSL. Lipstick: MAC Show Orchid
.
I've recently starting going to yoga on a regular basis (I've been before, but it was always randomly and not consistently) and I must say, I
really
love it. There are definite physical benefits (almost able to do a split, something I haven't been able to do since i was 17!), but I love the other benefits as well. I always leave the class feeling refreshed and rejuvenated. The message at the end of yesterdays class was
"happiness is a choice,"
which I happen to be a big believer of. It's so easy to forget in the midst of our daily lives, stresses, work, school, family..etc, but the the little reminders that it really is up to us, always help put things into perspective. Just wanted to share my ramblings of the day.